Beijing Couple Detained for Their Faith
October 26, 2017 | By a Minghui correspondent in Beijing, China
(Minghui.org) Beijing police recently arrested a couple in their 60s and held them in a detention center in Shunyi District. The couple were distributing literature about Falun Gong on October 15, 2017, when officers from the Houshayu Police Station arrested them.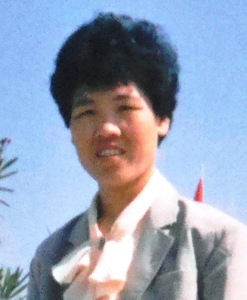 Falun Gong practitioner Ms. Zhang Fang.
Ms. Zhang Fang and her husband Mr. Chen Fengzhang, from Chaoyang District, are both practitioners of Falun Gong, a spiritual discipline persecuted in China since 1999.
Over a Decade of Persecution
When the persecution began, Ms. Zhang was arrested, subjected to brainwashing and incarcerated multiple times, leaving her family in ruins and her young child in constant terror.
In 2001, the police deceived Ms. Zhang into going to the police station and arbitrarily incarcerated her in the Chaoyang District Detention Center. She was deprived of sleep and forced to watch videos slandering Falun Gong. Sixteen people watched her closely around the clock. The authorities even had her sisters visit her and tried to talk her into renouncing Falun Gong.
The staff secretly placed unknown drugs in Ms. Zhang's food. Once, she began to vomit as a guard pushed her head into a wastebasket and threatened that they would kill her and claim that she died of a heart attack if she refused to give up her faith. The guard later ordered a doctor to force an unknown drug into her mouth, which numbed her tongue immediately.
Ms. Zhang was taken away again and incarcerated in a brainwashing center in April 2002. After 15 days of torture and brainwashing, she was sentenced to three years in prison.
In 2008 Ms. Zhang was arrested and tortured in Hubei Provincial Women's Forced Labor Camp.