Promoting Falun Dafa at the Czech Air Expo
September 25, 2016 | By a Falun Dafa practitioner in Poland
(Minghui.org) Many kinds of propeller airplanes, helicopters, and jet fighters from various countries were exhibited at the Sixteenth NATO Day and the Seventh Czech Air Expo in Ostrava on September 17-18, 2016. Nearly 190,000 people from the Czech Republic, Slovakia, Poland, Germany, Switzerland, Romania and other European countries visited the expo and watched the air shows.
Falun Dafa practitioners in the Czech Republic and Poland came to the expo to collect signatures on three petition forms, calling for an immediately stop to the persecution of Falun Gong, a stop to the forced organ harvesting from prisoners of conscience, and support for the lawsuits against former Chinese dictator Jiang Zemin.
Air Expo visitors read display boards about Falun Gong and the persecution in China.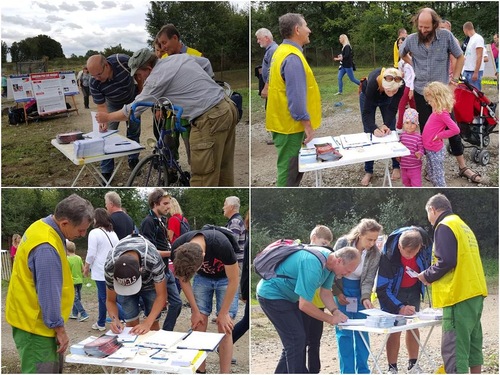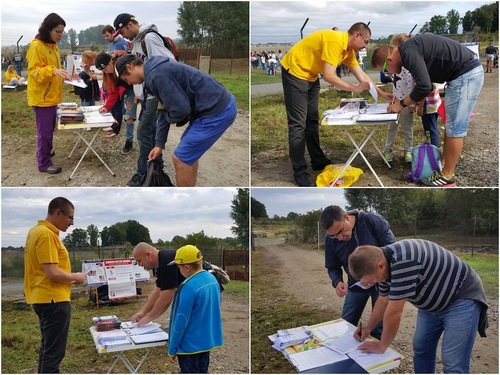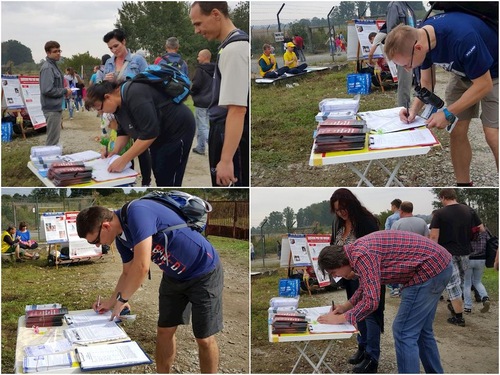 Expo visitors sign petitions condemning the Chinese Communist Party for the persecution of Falun Gong.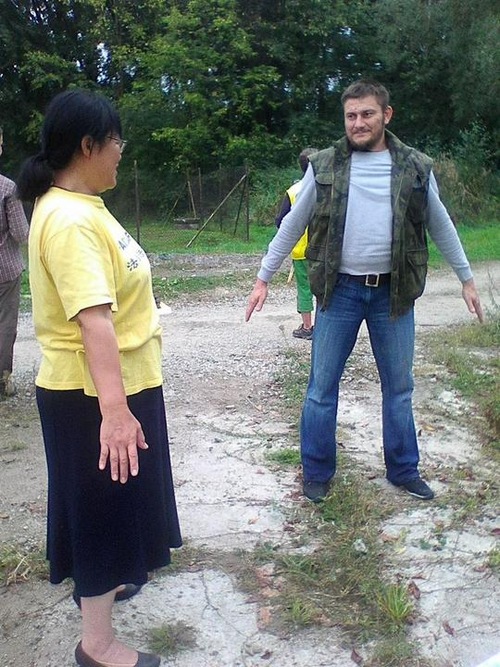 A visitor learns the Falun Gong exercises.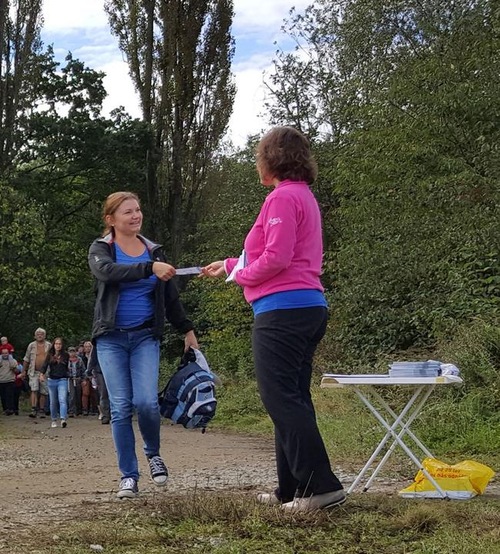 An Air Expo visitor takes a Falun Gong flier.
One couple who came by the Falun Dafa table was interested in learning the facts about the persecution. The wife picked up a pen to sign a petition form, and her husband said, "The planes are drawing color strips now. The show is about to start. We can sign the form on our way out."
She answered, "No. I must sign it before watching the show. Otherwise, my heart won't be at peace."
The husband smiled apologetically to a practitioner and also signed the form.
Another expo visitor said, "I heard of the forced organ harvesting a few times already. I can't believe it is true. I must verify it carefully."
"It is not that I don't believe you. I simply don't understand how such an evil thing can happen!"
The visitor signed all three forms, and commented that any normal human being would not accept this kind of evil, and that it was right and proper to bring the evildoers to justice.
Two Polish visitors saw the Falun Gong exercise demonstration at the air show entrance and immediately wanted to learn the exercises. A practitioner from Poland taught them on the spot and left them detailed information about a Polish Falun Dafa website and local contacts in Poland.
After the air show, many people stopped by the Falun Dafa table to take fliers and sign the petition form.