Twice Sentenced for Her Faith, Liaoning Woman Is Tried Again for Practicing Falun Gong
July 02, 2016
|
By a Minghui correspondent in Liaoning Province, China
(Minghui.org) A 66-year-old woman was put on trial again for exercising her constitutional right to freedom of belief.
Ms. Liu Suhuan was arrested multiple times and twice sentenced to prison in the past for refusing to give up her practice of Falun Gong, a spiritual belief persecuted in China since 1999. She spent a total of 11 years incarcerated and tortured at various facilities.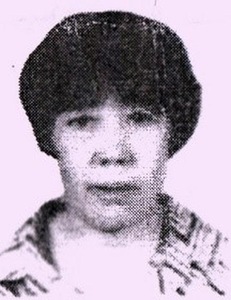 Falun Gong practitioner Ms. Liu Suhuan from Anshan City, Liaoning Province
Ms. Liu's latest trial took place seven months after she was arrested on November 13 of last year. The prosecutor at Tiexi District Court charged her with using a cult to undermine law enforcement and used Falun Gong materials confiscated from her as evidence.
Ms. Liu appeared in court on June 14 in a wheelchair. She was too weak to stand on her own due to abuse that she suffered during detention.
Ms. Liu's defense attorney argued in court that there's no law in China that criminalizes Falun Gong, and hence the persecution is illegal. Therefore she should never have been prosecuted for exercising her constitutional right in the first place. In addition, the Falun Gong materials are her lawful possessions and have caused no harm to anyone, let alone undermine law enforcement.
The attorney pointed out that the prosecution couldn't produce any witnesses. In the end the attorney submitted an application for Ms. Liu to be released on medical bail based on her poor health.
Related report:Sisters from Anshan City Persecuted for 16 Years