After 8 Years of Imprisonment for His Belief, Former Executive Sentenced to Another 4 Years for Suing Former Communist Party Leader
June 14, 2016 | By a Minghui correspondent in Tianjin City, China
(Minghui.org) Mr. Liu Haibin from Tianjin had spent eight years in prison on two sentences for practicing Falun Gong, a spiritual discipline being persecuted by the communist regime in China. He was sentenced again to four years in 2016 for suing Jiang Zemin, the former head of the Chinese Communist Party who launched the persecution of Falun Gong. His appeal was denied on May 19, 2016.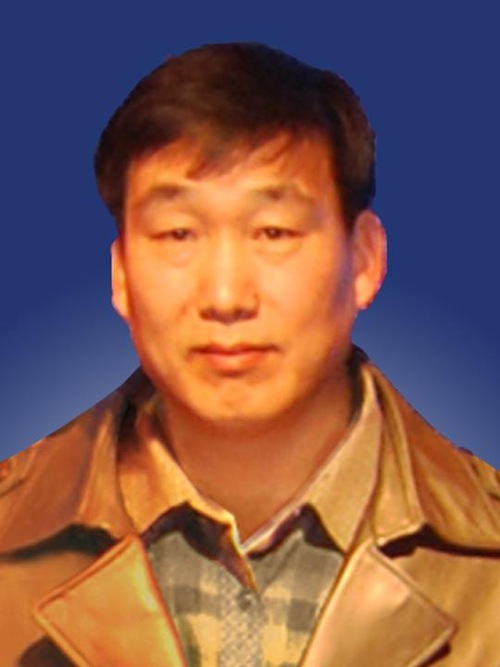 Mr. Liu Haibin
On March 2, 2015, police in Tianjin City arrested or harassed over 40 Falun Gong practitioners in a coordinated operation. Mr. Liu was able to avoid arrest. However, six months later, police broke into his home and arrested him in retaliation for a criminal complaint he filed against former Party leader Jiang Zemin.
Mr. Liu was tried in Dongli District Court on December 15. His lawyer argued that the charges against him–suing Jiang Zemin and posting information posters about Falun Gong–were unlawful.
The court sentenced him to four years in prison on March 30, 2016.
When Mr. Liu began a hunger strike in protest, guards in the detention center began force-feeding him. He refused a force-feeding on April 30, so officers inserted a tube through his nostril and into his stomach.
Mr. Liu graduated from University of Science and Technology Beijing. He was once a manager and executive-level candidate at the Tianjin Steel Press Company. He was forced to quit his job due to the persecution of Falun Gong.
He was twice imprisoned, for a total of eight years, for distributing information about the persecution of Falun Gong by the communist regime.
Related report: Mr. Liu Haibin of Tianjin Arrested Again by 610 Office Personnel
Background
In 1999, Jiang Zemin, as head of the Chinese Communist Party, overrode other Politburo standing committee members and launched the violent suppression of Falun Gong.
Over the past 16 years, more than 4,000 Falun Gong practitioners have been confirmed tortured to death. The actual toll is likely many times higher, because such information is tightly censored in China. More have been imprisoned for their belief and even killed for their organs. Jiang Zemin is directly responsible for the inception and continuation of the brutal persecution.
Under his personal direction, the Chinese Communist Party established an extralegal security organ, the 610 Office, on June 10, 1999. The organization overrides police forces and the judicial system in carrying out Jiang's directive regarding Falun Gong: to ruin their reputations, cut off their financial resources, and destroy them physically.
Chinese law allows for citizens to be plaintiffs in criminal cases, and many practitioners are now exercising that right to file criminal complaints against the former dictator.