Practitioners in Queensland, Australia Share Experiences Celebrating Falun Dafa Day
(Minghui.org) Falun Gong practitioners from Queensland, Australia held a celebration of the 17th World Falun Dafa Day at Brisbane Square on May 14, 2016. Practitioners handed out Falun Gong informational materials, talked to people about Falun Gong, and exposed and raised awareness of the persecution in China.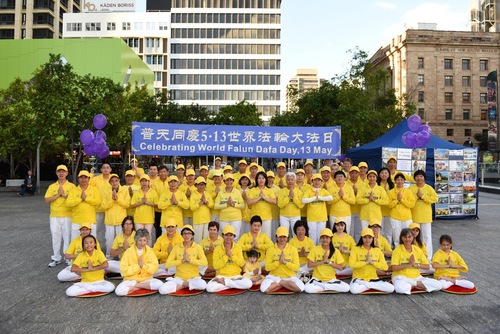 Celebrating World Falun Dafa Day.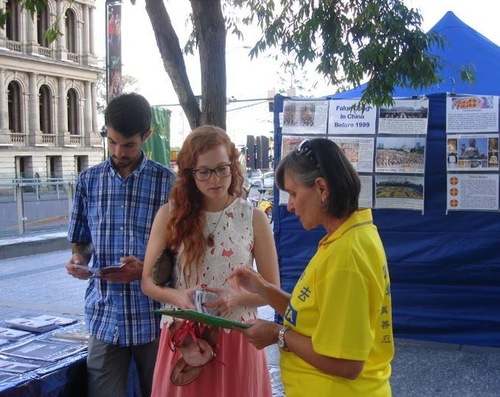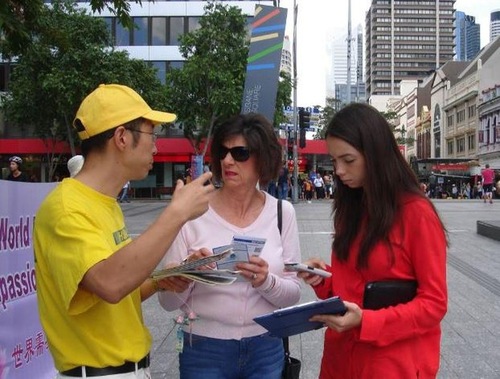 Talking to people about Falun Gong.
Many citizens stopped and signed the petition to express their support for Falun Gong's peaceful resistance. Some told practitioners that they had heard about the persecution and had already signed the petition.
Practitioners shared their experiences of how they have benefitted from practicing Falun Gong.
Practitioner Vlad found out about Falun Gong five years ago, when he was searching for a spiritual path.
"I have benefited a lot, especially in regards to spiritual insights. I was looking for something righteous, and I wanted to learn higher principles. Through my wife, I found Falun Gong."
"The Falun Gong book of teachings, Zhuan Falun, greatly opened my mind, and helped me enlighten to a new understanding of life and the universe, and answered all my questions. Everything around me suddenly became clear. I obtained a completely new perspective. By following the teachings of Falun Gong, I became clearer on the meaning of life, and gained more inner peace."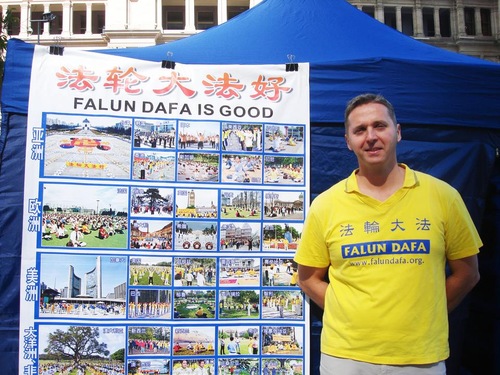 Practitioner Vlad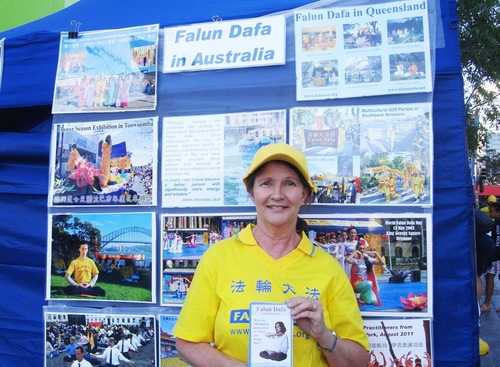 Amanda, who started practicing Falun Gong in 1999, said that besides gaining good health, she has gained more inner peace in this busy modern society. "I cannot imagine my life without Falun Gong. It has given me the most wonderful life," she said.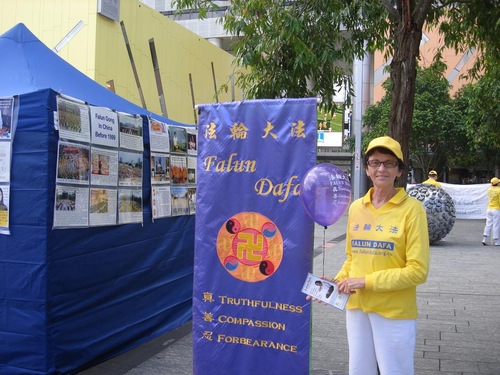 Grace, who often had conflicts with her mother, said that practicing Falun Gong has helped her to bring peacefulness and harmony into her relationship with her mother.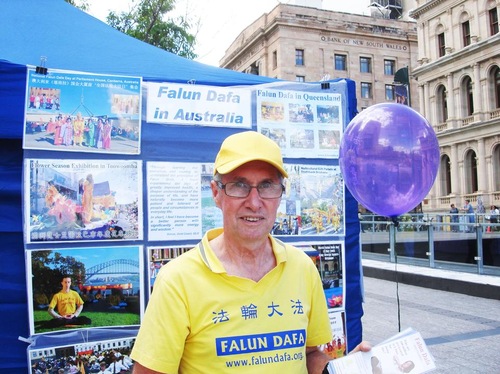 John Andress started practicing in 1999. He said that practicing Falun Gong brought complete changes to every aspect of his life, and benefited him both physically and spiritually.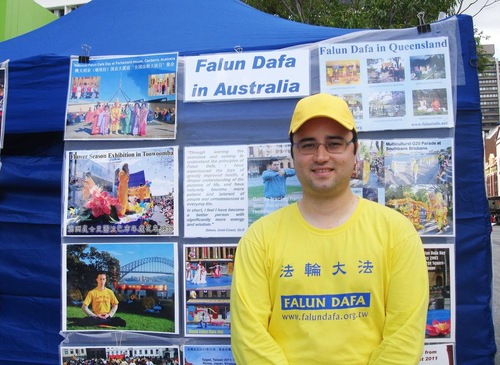 Richard starting practicing in 1999. He said that Falun Gong changed his attitude towards life, the world, and people around him. "It is hard to describe the wonderfulness of Falun Gong using language," he added.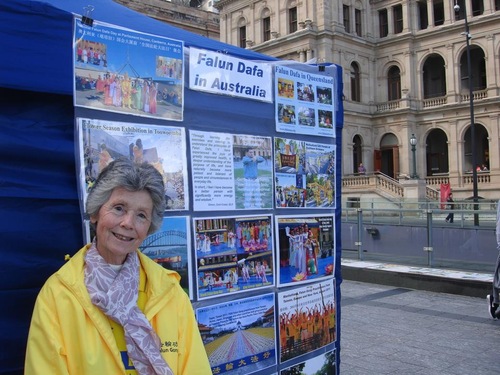 Margery, almost 70, also started practicing in 1999. "In the last 17 years, I have never had to see a doctor. I can also treat difficulties in daily life lightly," she said.