A Mother's Sorrow
May 15, 2016 | By a Minghui correspondent from Heilongjiang Province
(Minghui.org) A Heilongjiang woman spent Mother's Day trying to locate her son, to no avail.
Mr. Han Wei was arrested on May 5 for refusing to renounce his faith in Falun Gong, a spiritual discipline being persecuted by the Chinese communist regime.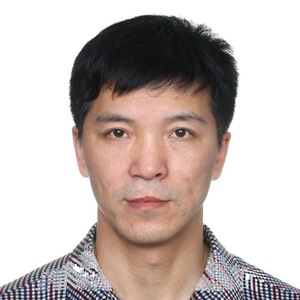 Mr. Han Wei
The police, however, refused to disclose where Mr. Han is being held. His family went from one police station to another in Harbin City, only to be told Mr. Han wasn't detained there.
On May 8, Mr. Han's elderly mother traveled 350 miles from her hometown to Harbin, but she was sorely disappointed at getting no updates. She is extremely concerned about her son's well being. She fears that he may face long-term detention and torture for his faith like he did in the past.
Three Prior Arrests
Mr. Han, 44, used to work at Heilongjiang Province Highway Bureau but was forced to quit his job shortly after the persecution of Falun Gong began in 1999.
He went to Beijing to appeal for his right to practice Falun Gong in late 1999 and was captured at a train station and detained for several weeks.
He went into hiding after being reported to police in May 2001 for publicizing Falun Gong. The police seized him two months later and interrogated him for two straight days, during which time he was brutally tortured. He wasn't released until two months later.
Mr. Han's third arrest came on August 10, 2006, and he was soon given one and half years of forced labor. The labor camp guards shocked him with electric batons on multiple occasions and put him in solitary confinement for extended periods of time.
Family Torn Apart
Overwhelmed by the relentless persecution, Mr. Han's wife and daughter fled to the U.S. and successfully sought asylum there. He intended to join them in the U.S. but was stopped at the airport last November. He was told that his passport had been canceled the year before and that he wasn't allowed to leave the country.