Los Angeles: Sunny Celebration of World Falun Dafa Day 2016
(Minghui.org) Several hundred Falun Dafa practitioners from Los Angeles celebrated the 17th World Falun Dafa Day at the Santa Monica Pier on May 8.
After the doing the exercises together, practitioners held a performing arts show, and sent birthday wishes to the founder of Falun Dafa, Master Li Hongzhi.
Many tourists watched the celebration, and some of them learned the exercises.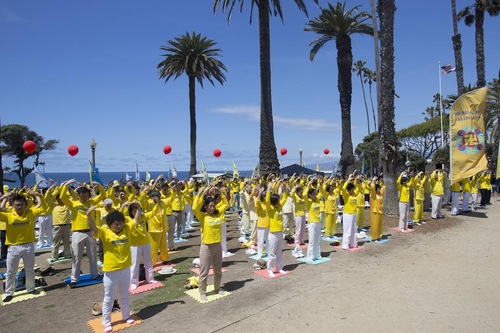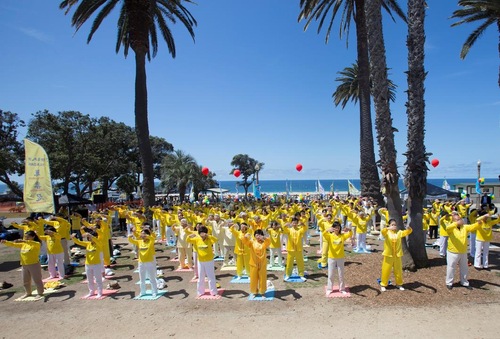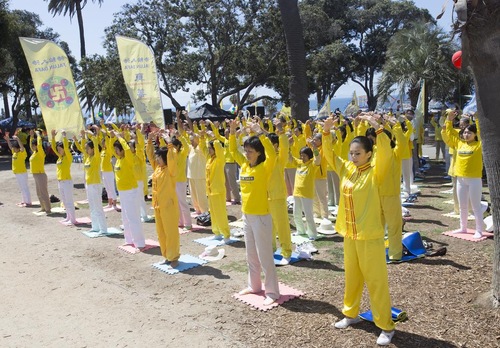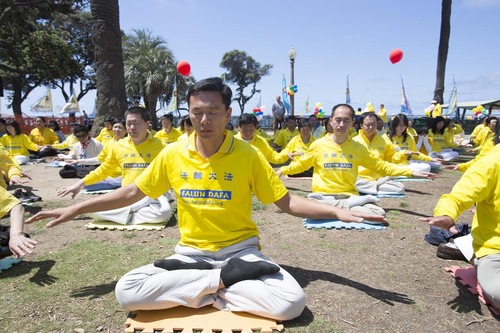 Group exercises at Santa Monica pier
Practitioners wish Master Li Hongzhi a happy birthday.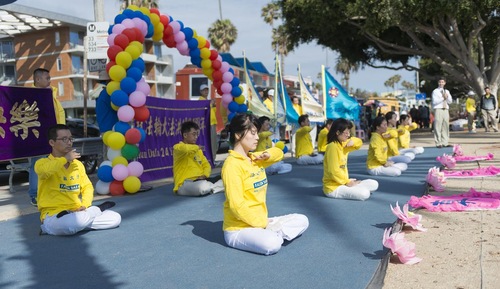 Demonstrating the exercises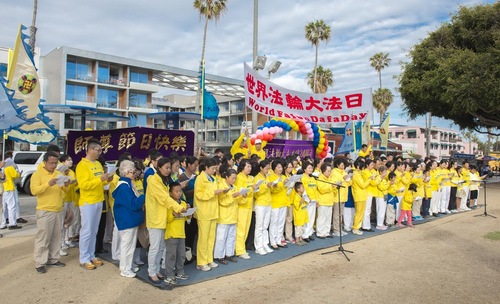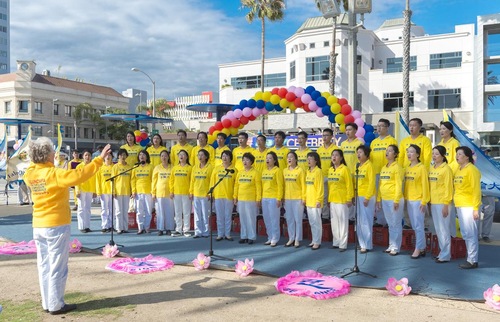 Chorus performs a song in honor of the founder of Falun Dafa, Master Li Hongzhi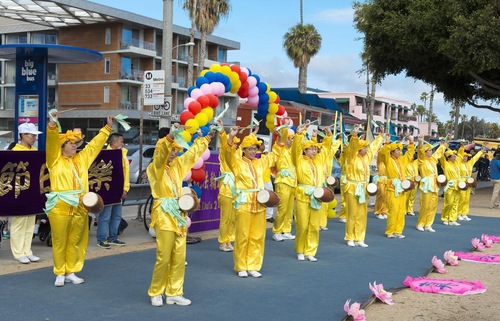 Performing waist drum team
Learning the Falun Dafa exercises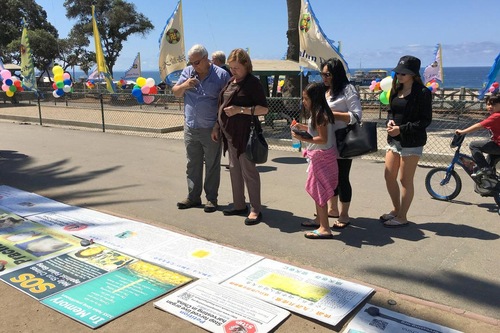 Passersby stop to read Falun Dafa posters
Health Recovered, Freed of Worries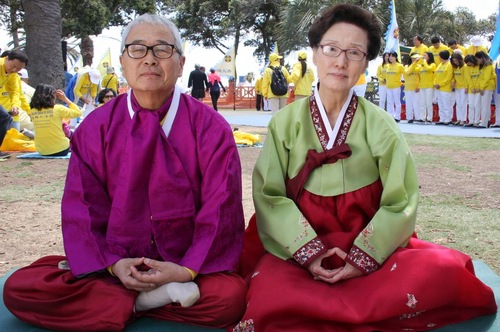 Mr. and Mrs. Park have come to the celebration six years in a row. Mr. Park said that the community of practitioners is like a pure land, and practicing Falun Dafa has helped him to let go of many worries and anxieties.
"After practicing for only 15 minutes, I could feel strong energy flowing through my arms," said Ms. Li Jiefan, recalling the first time she tried Falun Dafa in 1995.
"I had anemia, cirrhosis, heart arrhythmia, and kidney problems. I thought about ending my life before a friend introduced Falun Dafa to me in 1995," Ms. Li said. "I was amazed by the strong energy field. I went to the exercise site several days in a row, and watched Master Li's lecture videos. My body was purified, and I regained energy."
"Three months later, I was able to do some house work. Many friends and relatives of mine witnessed the miracle, and also started to practice."
"Moreover, Falun Dafa has improved my temper. I am more peaceful now," Ms. Li said. "Besides expressing my appreciation to Master Li Hongzhi, one of the reasons I have come here today is to tell the public how I have benefited from Falun Dafa, and share the beauty of this practice with others."