Falun Gong Practitioners in Russia Participate in International Expo
April 17, 2016 | By a Falun Gong practitioner in Russia
(Minghui.org) Falun Gong practitioners in Saint Petersburg and Northwest Russia participated in the Healthy Way of Life International Expo in Saint Petersburg from April 1, to April 4, 2016. They set up a booth to introduce Falun Gong and demonstrated the Falun Gong exercises on a stage twice. The organizer of the event issued a certificate of appreciation to Falun Gong practitioners for their contribution to the expo.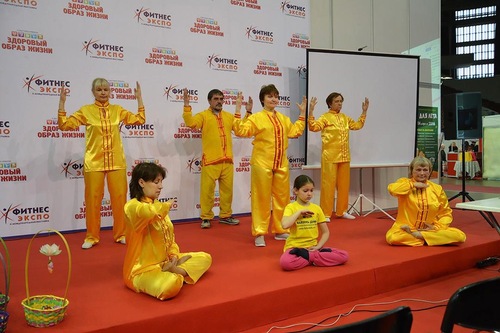 Falun Gong practitioners demonstrate the exercises on the main stage.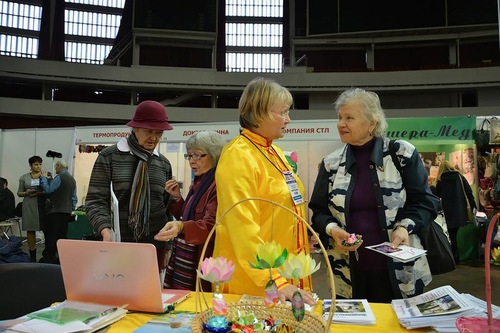 Falun Gong practitioners introduce Falun Gong to expo visitors.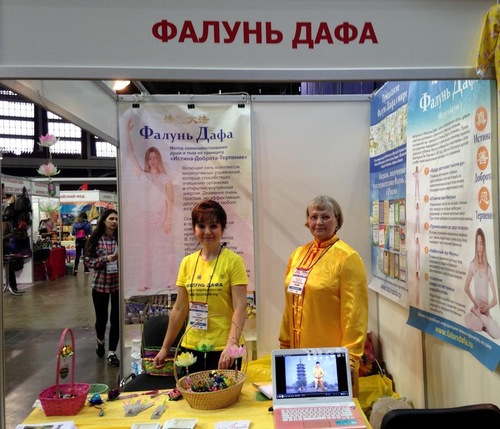 The Falun Gong booth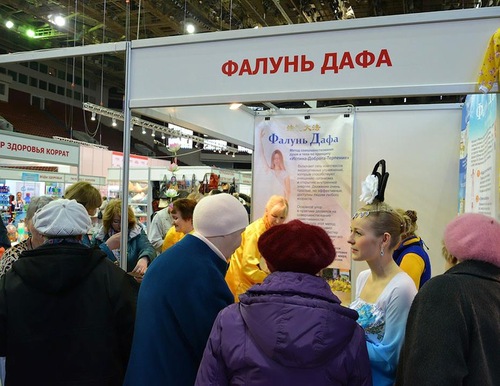 The Falun Gong booth is busy with visitors.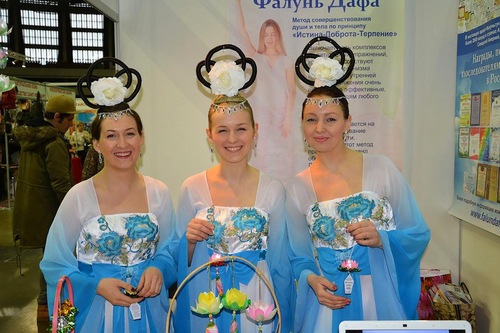 Russian Falun Gong practitioners in Chinese "celestial maiden" costumes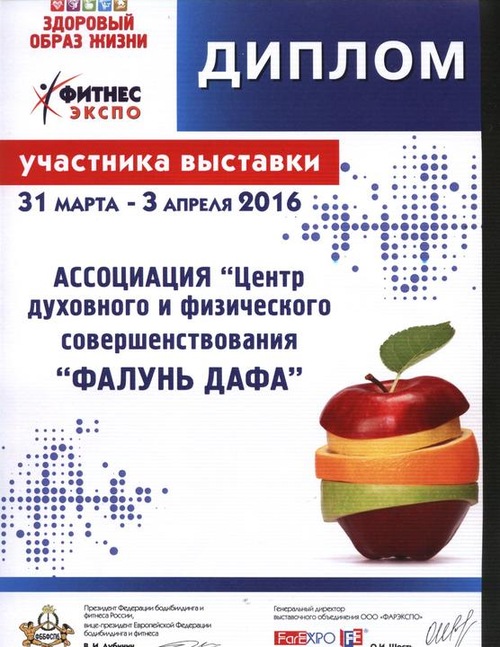 Certificate of Appreciation issued to the Falun Gong group.
Many visitors read introduction materials and talked to practitioners at the Falun Gong booth with great interest. Most of them have been pursuing ways of improving health and life.
Practitioners shared their personal experience of cultivating and following Truthfulness, Compassion and Forbearance in their daily lives. They also talked about the persecution of Falun Gong in China. Visitors often expressed indignation over the brutal persecution. A group of young people from Ural immediately got online to sign a petition for Falun Gong. Many people left their contact information, hoping to learn Falun Gong in the future.