Shen Yun Shares "Ancient Wealth" Across Mexico and Midwestern U.S.
March 05, 2016 | By Minghui correspondent Zhang Yun
(Minghui.org) From the end of February to the beginning of March, Shen Yun performed throughout the U.S. Midwest and Mexico. The company performed to many appreciative full-houses.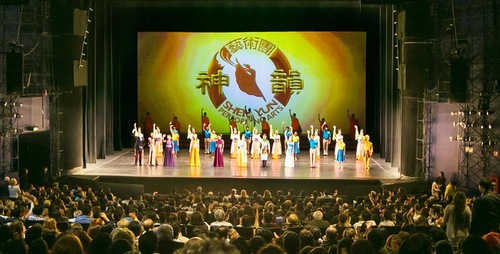 Shen Yun performance at the Centro Cultural Teatro 1 in Mexico City, Mexico, on February 26, 2016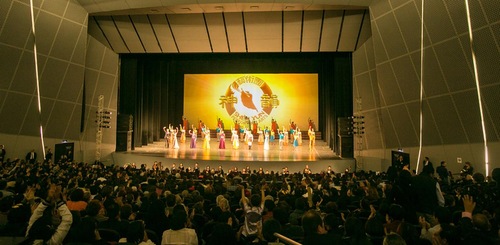 Curtain call to over 4,000 theatergoers at the Metropolitan Auditorium in Puebla, Mexico, on March 1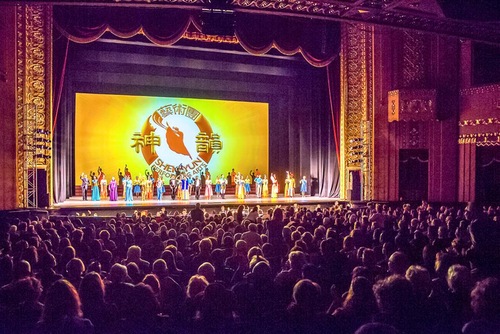 Shen Yun's International Company at the Peabody Opera House in St. Louis, Missouri, on February 13
Former Federal Deputy: "Showing the World All That Beauty"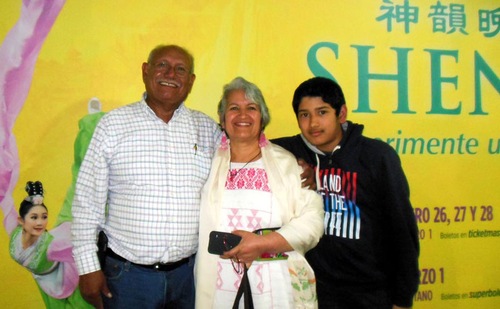 Former federal deputy Jose Antonio Leon Mendivil with his family at the Centro Cultural Teatro 1 in Mexico City, Mexico
"I think it's a message of peace and longing, rescuing those values and that ancient cultural wealth, and showing the world all that beauty," said former Federal Deputy Jose Antonio Leon Mendivil, who attended the show with his family in Mexico City on February 26.
He was particularly touched by the lyrics of the vocal performances. "The last song, which says that the problems are because we have moved away and forgotten what is real--it's true!" he said.
"The Dancers Are Divine"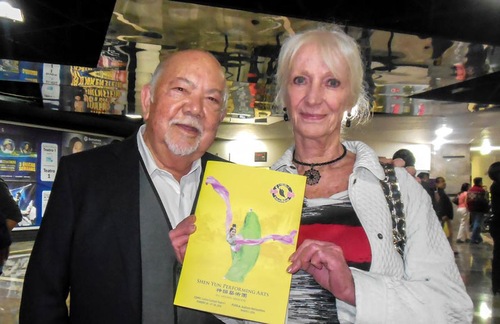 Comedian Sergio Corona and wife Ingrid at the Shen Yun performance in Mexico City, Mexico, on February 27
"All of this surprised me," said Sergio Corona, a veteran Mexican television and movie actor and comedian. "I cannot tell you what... divine things I felt. The dancers are divine.
"The choreography, the quality of the dancers, their concentration and coordination, the movements, the music... everything makes it extraordinary," Mr. Corona said.
Gospel Jewel: "The Spirit of God Was All Over Me"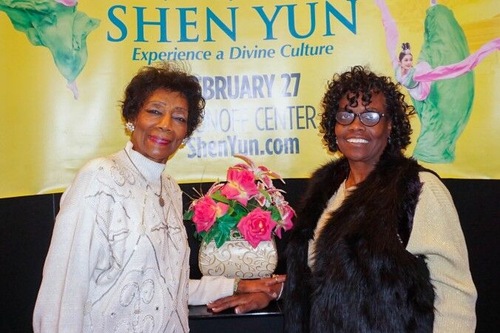 Cincinnati's "Gospel Jewel" K. Francis Barksdale(left) and friend Dr. Eddie Strauss (right) at the Aronoff Center for the Arts in Cincinnati, Ohio
"I couldn't help but cry with happiness knowing that we are able to see such a show," said K. Francis Barksdale, known as Cincinnati's "Gospel Jewel." She attended the show with friend Eddie Strauss.
"I thank God this show comes here every year," said Dr. Barksdale. She described the show as "totally, insanely beautiful."
A gospel singer herself, Dr. Barksdale thought Shen Yun's soprano used her voice to "excel and expand," and felt the lyrics fantastically beautiful.
"I felt that the spirit of God was all over me...It was more than just dancing, it was a message there. It was about the divine, universal God that created everything," she added.
"Everything they did was just meticulous. Everything was perfect: the dance, the flow, the colors, the music, the sound, the production. Everything was excellent—superb!
"It makes you feel so brand new. It's like it renews you... Something deep down in your soul can connect with the spirit."
"Absolutely Spectacular"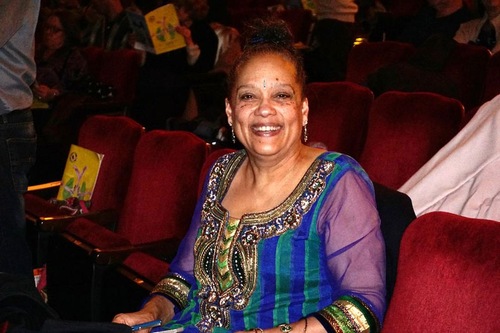 Dr. Mari Ann Graham, an associate professor at the University of St. Thomas, at the performance in Minneapolis, Minnesota
"It's absolutely spectacular," said Dr. Mari Graham, an associate professor at the University of St. Thomas. She saw it twice at the Orpheum Theatre in Minneapolis, Minnesota.
"It feels very ancient and, on some level, like we all could connect to it." She felt "everything is interconnected."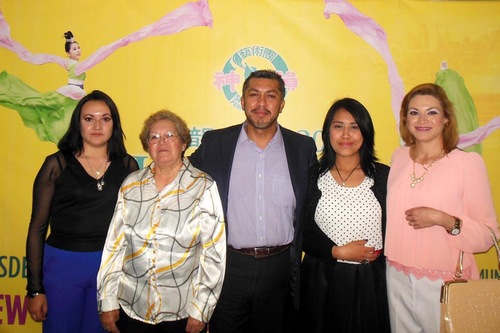 Gustavo Pizano( middle), assistant manager of Mexican radio station Grupo Fórmula, with family members (left to right) Tracy, Celia, Belén, and Belem
"I felt peace," said Gustavo Pizano, assistant manager of a prominent Mexican radio station. He said he was drawn to see Shen Yun as soon as he saw it advertised.
"The first soprano gave me goosebumps," he said, adding that the meaning of the lyrics made the performance even more special.
Shen Yun will continue its World Tour with performances in Denver, Colorado, March 4-6; Birmingham, United Kingdom, March 5-6; Gold Coast, Australia, March 4-5; and Taipei, Taiwan, March 17-20. For more information on tickets and dates, please visit http://shenyun.com.