Two Yushu City Practitioners Tried Without Benefit of Attorney
November 10, 2016 | By a Minghui correspondent in Jilin Province, China
(Minghui.org) Ms. Li Yazhen and Ms. Li Yuzhang were tried by the Yushu City Court on October 17, 2016 for practicing Falun Gong. They were denied the right to be represented by a lawyer.
The two women were arrested for talking to people about the persecution of Falun Gong on January 29, 2016. Ms. Li Yuzhang's family hired an attorney from Beijing to defend her. The attorney went to the Yushu Procuratorate twice, but the person in charge of the case refused to see him, claiming that the 610 Office had forbade the attorney from being involved.
The Procuratorate returned the case to the Yushu Police Department twice for lack of sufficient evidence before the case was finally submitted to the court.
Unlawful Trials
Ms. Li Yuzhang appeared to be very weak during the trial. She remained seated and did not answer questions which she apparently could not hear clearly. Her trial lasted about 30 minutes.
Ms. Li Yazhen was tried later. She defended herself, but her defense was frequently interrupted by the judge. Her trial lasted about 30 minutes.
The courthouse and the courtroom were under heavy police guard. The practitioners were brought to the court in two police vehicles with sirens blaring. Besides several police vehicles, a fire engine and an ambulance were also on site.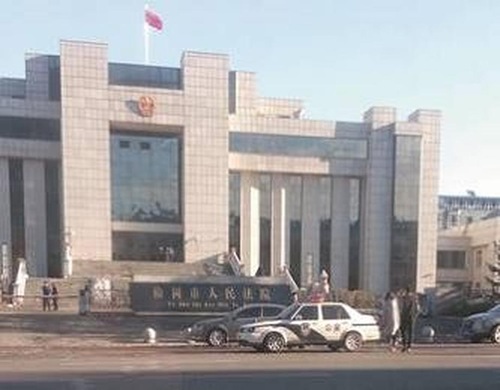 Police vehicle parked in front of the Yushu City Courthouse on the day of the trial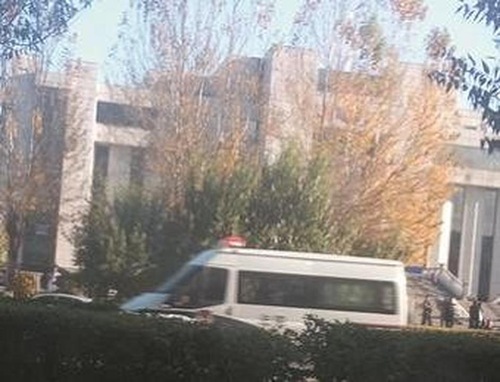 Police vehicle transporting the two practitioners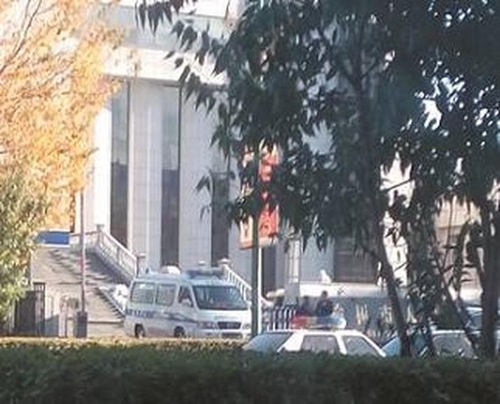 City ambulance at Yushu City Courthouse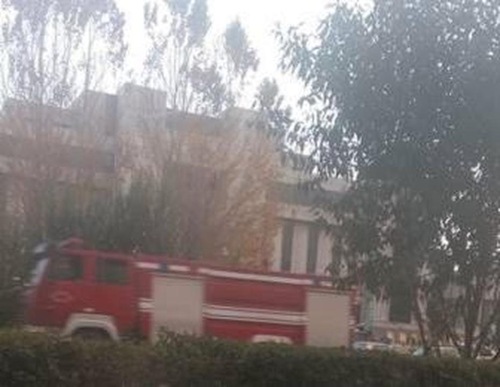 Fire engine parked at Yushu City Courthouse on day the two Falun Gong practitioners were tried
Only two family members for each practitioner were allowed to attend the hearing. However, family members who practice Falun Gong were barred from the courtroom.
Ms. Li Yazhen has been held in the Yushu City Detention Center since her January arrest.
Ms. Li Yuzhang was released on bail because of health problems. She was questioned several times and was taken back to the detention center on September 23, 2016.