Imprisoned Man in Dire Condition, Denied Medical Parole
October 12, 2016 | By a Minghui correspondent in Hebei Province
(Minghui.org) A Shijiazhuang resident imprisoned for his faith is in dire condition after he suffered a stroke, but the prison has refused to grant him medical parole, claiming that they'd re-evaluate the request after six months of in-prison medical treatment.
Mr. Zhang Yingtong was arrested in November 2013 for refusing to renounce Falun Gong, a spiritual discipline being persecuted by the Chinese communist regime. He was transferred to Hebei Province Prison Jidong Branch in January 2016, after being sentenced to four years in 2015.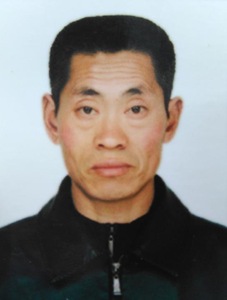 Mr. Zhang Yingtong
The 51-year-old man suffered a stroke on August 25, 2016, and was rushed to Xiehe Hospital, where he underwent cranial surgery.
Mr. Zhang was taken back to the prison five days later, with the bone flap removed during surgery still not replaced. The prison demanded that his family pay the fees, before the subsequent surgery would be performed.
Mr. Zhang's wife has been denied visitation because she too refuses to renounce Falun Gong. According to their children, who were allowed to see him, Mr. Zhang needs support to walk, has trouble talking, and his eyes are badly swollen.
It is unclear what caused Mr. Zhang, a healthy man prior to his arrest, to suffer a stroke. His family suspects that the endless brainwashing sessions and forced labor may have played a role in his deteriorating health.