Three Family Members Arrested When Appealing for Release of Their Wrongfully Detained Relative
January 09, 2016 | By a Minghui correspondent in Heilongjiang Province, China
(Minghui.org) Falun Gong practitioner Ms. Li Guiyue was beaten in the Jiamusi City Detention Center. On the morning of November 19, 2015, her mother Qiu Zhiyun, 72, and three of her nieces (Li Huihui, Li Xiaomei, and Li Xinxin) went to the Appeals Office of Jiamusi Police Department to protest.
A female clerk told them that the person they needed to speak to, Feng Kaidong, would be there soon. They noticed officers from the Changsheng Police Station and the Dongfeng Police Department standing outside the door.
Deputy director Feng Kaidong of the Dongfeng District Police Department in Jiamusi City, Heilongjiang Province, is in charge of the 610 Office, which directs the persecution of Falun Gong practitioners.
Feng was promoted from head of the police station to deputy director of the police department because of his so-called "achievements" in the persecution of Falun Gong.
A Trap
Just then Ms. Li Xiaomei had a terrible pain in her stomach and passed out. When Ms. Qiu asked for help to take her granddaughter to the hospital, the police officers offered to take them to the Jiamusi Center Hospital in their car. Ms. Qiu was sincerely appreciative. No one realized it was a trap.
When Ms. Li Xinxin started to get out of the car at the hospital, one of the officers tried to stop her. She managed to get out and called for help.
Chaos at the Hospital
A crowd gathered, and some started to film the scene with their cell phones. The police threatened to take away their cell phones.
One of the officers held Ms. Li Xinxin's hands. She tried hard to get away from him and asked, "How can you arrest us just because we went to the appeals office? Do you dare to tell your name to all these people here?"
Angry, Ms. Qiu yelled at the police, "Don't you have a conscience? There is a sick person in the car. Don't you care about her?" After being deadlocked for about 10 minutes, Ms. Li Xiaomei was taken to the emergency room. Ms. Li Xinxin got away during the confusion.
More than 10 officers were waiting in the emergency room when Ms. Li Xiaomei's father and two uncles arrived at the hospital. More police officers waited outside. Feng Kaidong said to Ms. Li Xiaomei, "I heard you've been looking for me? We can go together to the police department later." She never thought she was facing arrest.
Despite Ms. Li Xiaomei's condition, Feng gave orders that Ms. Li Xiaomei, Ms. Li Huihui, and their grandmother Ms. Qiu be taken to the police station. Ms. Li Xiaomei's family members tried hard to remain in the hospital to avoid being arrested. The scene inside the hospital was one of chaos.
Ms. Qiu fell down several times during the struggle. She called out to the police: "You live on our tax money, but you turn around and persecute us. We are just obeying the law to appeal an injustice. What reason do you have to arrest us?"
All Three Taken to the Police Station
Eventually, Ms. Qiu was taken to the Changsheng Police Station. The elderly lady hadn't eaten anything all day. She was tired and worried about her three granddaughters and had a heart attack in the station. The police told her three sons to take her to the hospital. The officers were afraid to assume any responsibility and didn't send anyone to accompany her to the hospital.
Ms. Li Xiaomei and Ms. Li Huihui were first taken to the police station and then to the Jiamusi City Detention Center. The detention center refused to admit Ms. Li Xiaomei because of her health and released her that same day.
Ms. Li Huihui was detained for 15 days. While there, she went on a hunger strike to protest the illegal arrest and was unconditionally released on November 22, 2015.
Review of Ms. Li Guiyue's Case
Ms. Li Guiyue is a Falun Gong practitioner from Yilan County. She worked in Jiamusi City, taking care of a 90-year-old lady at home. She was arrested on May 16, 2015, for distributing informational literature about Falun Gong.
Ms. Li's mother and her nieces have been trying to pursue their options to assist her. They have repeatedly visited the Changsheng Police Station, the Dongfeng District Police Branch, the Jiamusi City Police Department, the government appeals office, and the Procuratorate.
Even though law enforcement personnel have threatened her, Ms. Li's mother has been fearless, because she believes in her daughter. She also knows her daughter has the right to tell people the truth about Falun Gong.
Ms. Li was beaten in the detention center by guards Zhang Yanli and Wang Zhigang. She was almost choked to death, and her legs were covered with bruises. She was in pain for over a month. Now the family is suing the two guards who beat Ms. Li. Her case was scheduled to be heard in the Dongfeng District Court on November 27, 2015.
Parties Involved in Persecuting Ms. Li:Xu Yongli (徐永利), head of Dongfeng District Police Branch:+86- 454-8347-666 (H), +86-4548762222, +86-13903682098Feng Kaidong (冯凯东), deputy of Dongfeng District Police Branch:+86-13836669777, +86-18645451835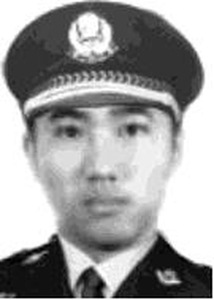 Feng KaidongYu Changhai (于长海), head of Jimusi City Police Department: +86-4548298001, +86-4548298155, +86-13904542088