Practitioner Illegally Sentenced to Four-year Prison Term—Appeal Delayed and Rejected
January 28, 2016 | By a Minghui correspondent from Beijing, China
(Minghui.org) Falun Gong practitioner Mr. Wang Shuxiang from Beijing was illegally sentenced to a four-year prison term by the Fangshan District Court on December 16, 2015. Mr. Wang tried to appeal the sentence on December 24, but the Fangshan District Detention Center intentionally delayed the appeal submission. The court notified his family on December 30 that Mr. Wang's appeal had been rejected because it was filed too late.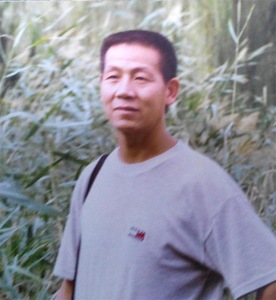 Mr. Wang Shuxiang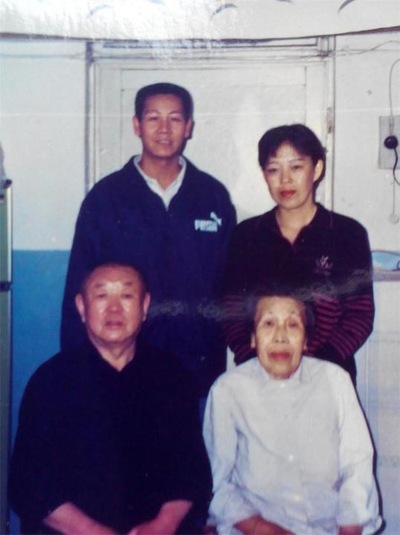 Mr. Wang Shuxiang, his wife, father-in-law, and mother-in-law
Illegally Arrested and Sentenced Four-year Prison Term
Two dozen plainclothes officers from the Fangshan District Police Department, Domestic Security Division, and 610 Office impersonated property management staff and pretended to be fixing a water leak on October 31, 2014. They broke into Mr. Wang's home, refusing to show any identification or warrant. They arrested Mr. Wang and ransacked his home. They confiscated a laptop computer, five cellphones, and other personal belongings.
Mr. Wang was first detained in the Fangshan District Detention Center in Beijing, then transferred to the Beijing First Detention Center. He was transferred back to the Fangshan District Detention Center in April 2015. The police failed to notify his family about all the transfers.
His detention was extended one year beyond the legal detention time. During the detention, Mr. Wang's case was returned to the Fangshan District Police Department twice by the Procuratorate, for lack of evidence. The police department and Domestic Security Division fabricated evidence, and eventually the case was accepted by the court.
Mr. Wang was taken to the court on November 17, 2015. Presiding judge Dong Jie from Fangshan District Court violated the law by not notifying the defendant in advance.
Mr. Wang declared his innocence during the trial, and his attorney pleaded not guilty on his behalf. The attorney emphasized that based on Chinese law, Falun Gong is legal, and there are no legal grounds for the persecution of the practice.
The judge disregarded the attorney's arguments and the lack of evidence, and sentenced Mr. Wang to four years in prison.
Authorities Intentionally Delayed Mr. Wang's Appeal
The verdict and sentence were dated December 16, 2015. Mr. Wang appealed on December 24 while he was still detained at the Fangshan District Detention Center. However, the detention center intentionally delayed his appeal.
The detention center guard first used the excuse that the person in charge of appeals was not in, and asked Mr. Wang to file the appeal the next day. The guard later told Mr. Wang that he had to wait until December 26. On December 25, the detention center notified Mr. Wang that they could not process it on December 26 because it was a Saturday, and that Mr. Wang had to wait until Monday, December 28. Mr. Wang's wife was notified on December 30 that the court had rejected the appeal because the ten-day deadline to file had passed.
Judge Dong Jie has illegally sentenced seven Falun Gong practitioners since October 2015.
Past Persecution of Mr. Wang
Mr. Wang has been arrested five times since the Chinese Communist Party (CCP) started persecuting Falun Gong, and has been constantly harassed by the police and 610 Office for practicing Falun Gong.
His workplace fired him in 1999 because he went to Tiananmen Square to peacefully appeal for the right to practice Falun Gong. His wife was also fired. Her workplace initially provided 60 yuan per month as low income social welfare, but that stopped after six months.
Officers from the local police station broke into Mr. Wang's home in July 2000. They ransacked the home and arrested him and his wife. The couple was tortured during police interrogation to extol a "confession," and then detained in the Dongcheng District Detention Center and Beijing First Detention Center.
Mr. Wang was sentenced to a three-and-a-half year prison term on December 5, 2000, and his wife Zang Lizhen was sentenced to three years. Mr. Wang was tortured, which included electric shocks, in the Chadian Prison in Tianjin.
Their children were in elementary school, so the children's aunt took them in.
Mr. Wang's wife was arrested again when the CCP launched large scale arrests of Falun Gong practitioners in 2008, before the Beijing Olympics, and sentenced to two-and-a-half years of forced labor. Mr. Wang had to leave home to avoid further persecution.