Chinese Audience Finds Hope and Deep Meaning in Shen Yun
January 26, 2016 | By Minghui correspondent Zhang Yun
(Minghui.org) Shen Yun began its 2016 season on December 22, 2015 with full houses around the United States, including sold-out shows in San Francisco, CA, Dallas, TX, Fresno, CA, and New York, NY.
On January 22, 2016, Shen Yun kicked off its Canada tour at the Queen Elizabeth Theatre in Vancouver. Among the audience were patrons of Chinese heritage, who enjoyed experiencing the spirit of true Chinese culture through Shen Yun.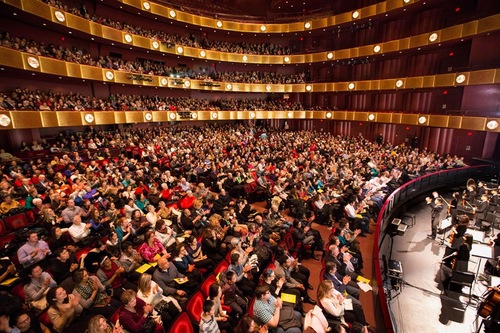 Shen Yun performed five sold-out shows at the David H. Koch Theater at Lincoln Center in New York on January 14-17.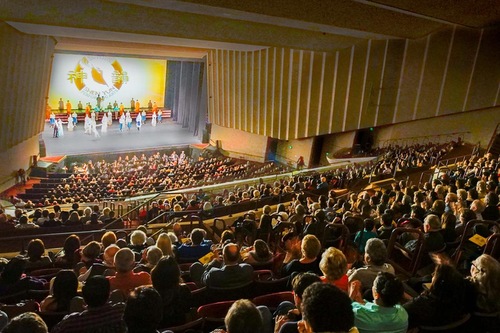 Shen Yun performance at the William Saroyan Theatre in Fresno, CA on January 16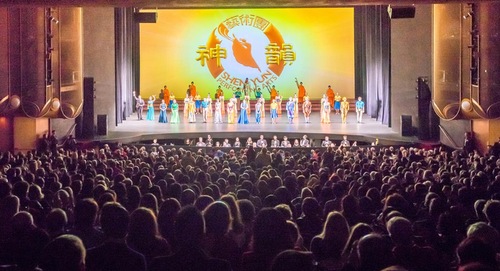 Curtain call at the San Jose Center For The Performing Arts in California on January 2
"There's Hope for China!"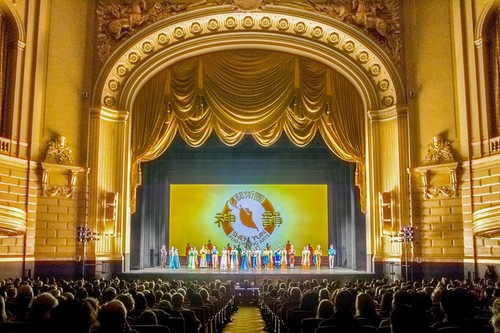 Shen Yun performance at the War Memorial Opera House in San Francisco on January 10
"Shen Yun can save China. There's hope for future mankind...There's hope for China!" said Lili, a business owner from China who attended a performance in San Francisco with her friend Ms. Wang.
"What [Shen Yun] advocates is Truthfulness, Compassion, and Tolerance. Everything she presents is positive," explained Lili. She said she could feel a "special power" in the performance.
She also expressed her wish, "Go to the mainland, Shen Yun! The meaning will be so significant. Otherwise, people in mainland China will really lose their chance!"
"The Pinnacle of Art"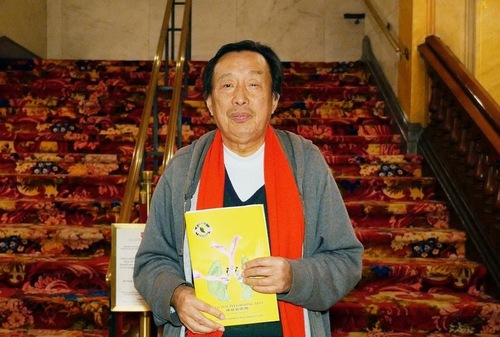 Former Communist Party official Luo Yu, son of Luo Ruiqing, a close associate of Mao Zedong
"It's the pinnacle, the pinnacle of art," said Mr. Luo Yu, a former Chinese Communist Party official and son of Luo Ruiqing, a close associate of Mao Zedong. He attended the performance at the Academy of Music in Philadelphia on January 9.
"It reveals a deeply true and sincere feeling in oneself. I hope Shen Yun can go to perform in China as soon as possible," he said.
Mr. Luo stressed the importance of the culture that Shen Yun presented. "China's traditional culture is at a very high level of morality and belief. Precisely what's missing in China today, what's been lost, is morality and self-cultivation. That's why there are so many crises in China."
"So if everyone could just watch this show, then it would have a great impact for spreading traditional culture and uplifting morality and belief in China," he continued.
Spreading Authentic Culture to the World
"Beyond my expectations. It was done much better than I thought," said Mr. W, who recently came to the U.S. from China.
Speaking of the music played by Chinese instruments, he said, "It felt very familiar. Shen Yun is spreading authentic Chinese culture."
Mr. W added that he hopes he can do something to help the nonprofit dance company.
Great Fortune for the Chinese Community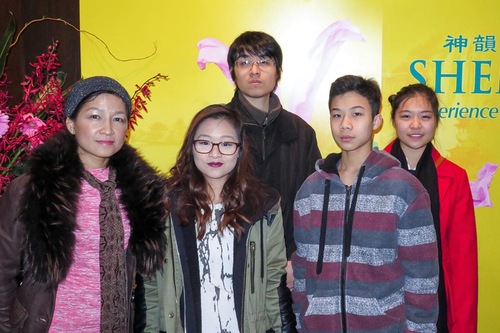 Angela Lu, owner of a health center, and her four children at the Queen Elizabeth Theatre in Vancouver on January 23
Angela Lu, who owns a health center, brought her four children to the Shen Yun performance in Vancouver on January 23. She said that Shen Yun has brought great fortune to the Chinese community.
"It's obvious that the performers are very skilled. One minute on stage takes ten years of training. It really isn't easy. The traditional culture of China has to be inherited and promoted outside of China," she said.
"The kids all liked the show tonight. They don't always get the opportunity to see something Chinese. We are all Chinese, and we hope to have the kids experience traditional culture," she added.
"Perfect" and "Unique"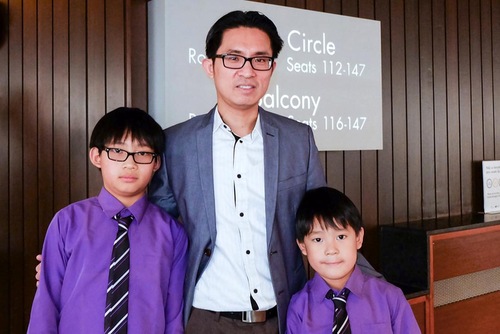 IT technician Allen Saw and his children at the Queen Elizabeth Theatre in Vancouver on January 23
"The choreography and the dance were both perfect. I've never seen such beautiful dancing," said Allen Saw, an IT technician who brought his wife and three children to the performance in Vancouver on January 23.
Mr. Saw said that he will definitely introduce the show to friends because it was "very attractive" and "unique."
Shen Yun will continue its tour of the United States with performances in Escondido, CA on January 26-28, North Charleston, SC on January 26-27, and Syracuse, NY on January 29-30. More information on tickets and dates are available at http://www.shenyun.com.