Czech Republic: Students Learn about Ride to Freedom at School Presentation
(Minghui.org) In late 2015, students at an elementary school in Sumperk, Czech Republic watched an inspiring presentation about the journey of 25 teenagers from around the world who spent the summer riding bicycles across the United States.
The cyclists made the 3,000-mile journey to let the world know about the atrocities committed by the Chinese communist regime in the persecution of the meditation practice of Falun Gong. The persecution has caused tens of thousands of children to become orphaned due their parents courageously upholding their belief.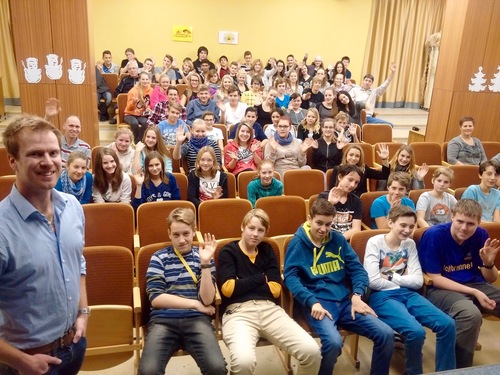 Students could see the cyclists' dedication to their cause, as the families of four of the young riders had been directly affected by the persecution in China.
In total, 130 students and their teachers learned about the team's mission and listened to many stories and experiences from the ride. The presentation inspired the children, who saw how the Ride to Freedom team relied upon their strong will and faith to overcome the many obstacles they encountered during their journey. Their story brings motivation into the students' lives and teaches them that if one stands for good things, one will find blessings on the journey toward success.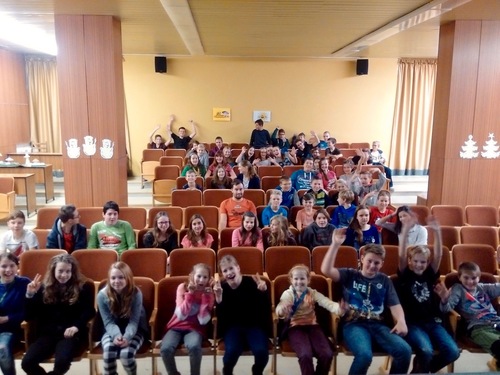 The teachers and students offered to pose for a photo as a way to express their support for Ride to Freedom.