Shen Yun Brings Divine Messages to Sold-Out Shows at Lincoln Center
January 21, 2016 | By Minghui correspondents
(Minghui.org) Shen Yun Performing Arts presented five sold-out shows at New York City's Lincoln Center on January 14-17, 2016. Besides the visual enjoyment, many attendees were also touched by their emotional experience.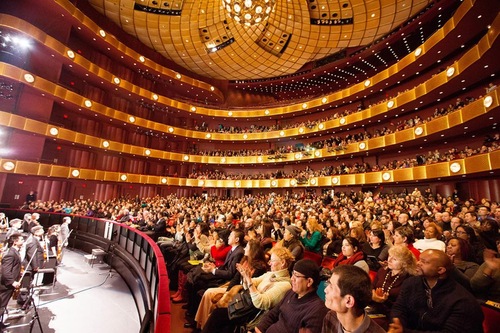 Shen Yun performance at the David H. Koch Theater at Lincoln Center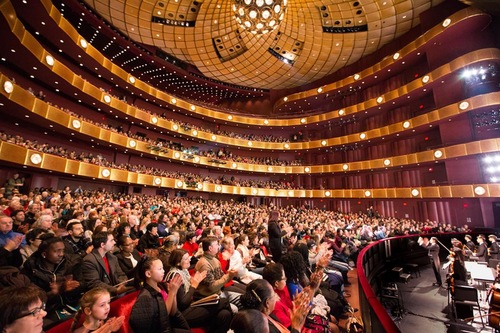 Curtain call at the Lincoln Center in New York, NY
"Phenomenal" and "Extraordinary"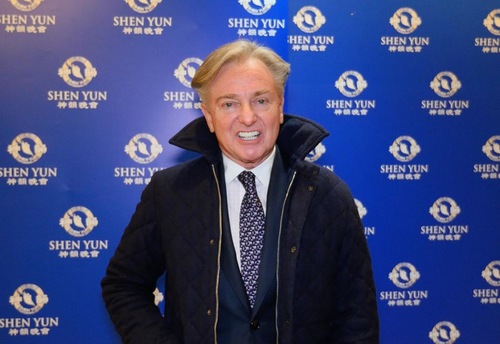 Luxury interior designer Geoffrey Bradfield at the performance on January 14, 2016.
"It's just phenomenal!" said luxury interior designer Geoffrey Bradfield. He described the experience as a "splendid evening."
"It was very exciting, and the talent is extraordinary," he added. "This was very beautiful and a revelation... It's like watching poetry in motion."
"This Show Resonates the Divine Within You"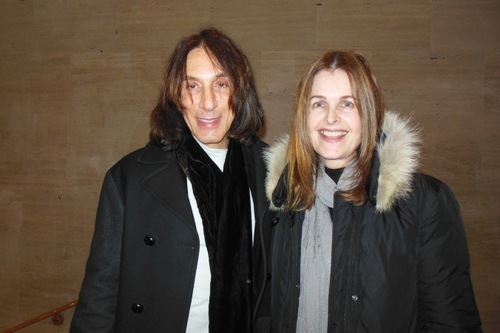 Musician Edward Tricomi with wife Deborah.
"This show resonates the divine within you," said Edward Tricomi, a musician and top New York hair stylist.
"The execution is incredible," he said of the dancing. "The height that some of the dancers are getting is very, very high when they are doing a split."
"It Speaks to My Heart and Soul"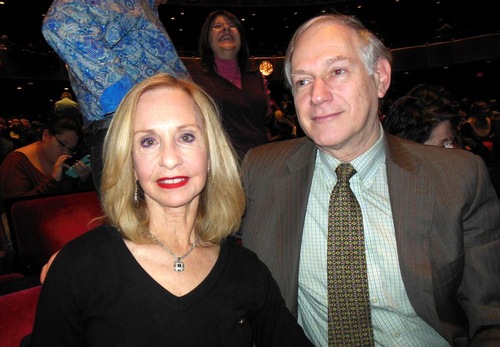 Financial adviser Sandy Kessler and attorney Philip Orner.
Sandy Kessler, a financial adviser, saw the Sunday matinee with her friend, Philip Orner, an attorney. The two felt spiritually touched by the Shen Yun performance.
"It's spectacular. It's very uplifting," said financial adviser Sandy Kessler. "It speaks to my heart and soul."
Ms. Kessler said of the performers, "They are so light, and so graceful and high-spirited."
Her friend Philip Orner, an attorney, was touched by the messages in the show. "We don't take status and wealth with us when we leave this world. It's just about our kindness and our affection and our good acts," he shared.
"Absolutely Amazing"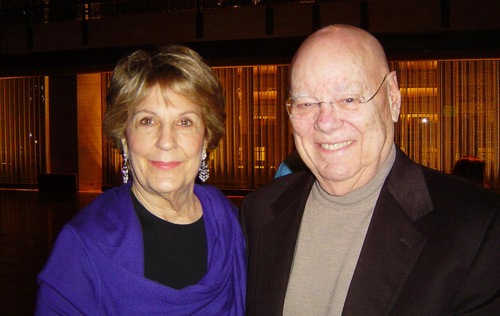 Judy Hall, a board member for the Kaufman Music Center, and husband Robert.
"I think it's absolutely amazing," said Judy Hall, a board member for the Kaufman Music Center. She was impressed by the visual impact of the choreography, music, and digital backdrop coming together.
"Beautiful performance. We're enjoying it very much," said her husband Robert, who is retired from the publishing industry.
Shen Yun Reveals Deep Messages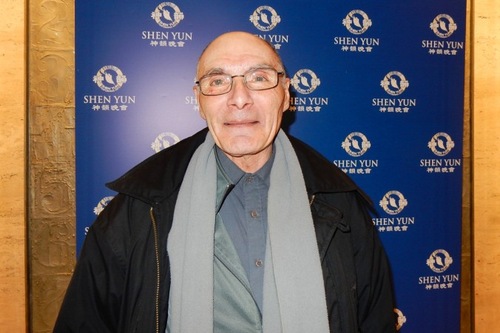 Peter Riso, a retired sales representative in the food industry
"Subconsciously we are part of this, but we don't realize it," said Peter Riso, a retired sales representative from the food industry.
He was touched by Shen Yun at a spiritual level. He shared his understanding, "God is coming to renew the earth, and we who are here are going to be part of this new generation, if you will."
"A Celebration of Salvation"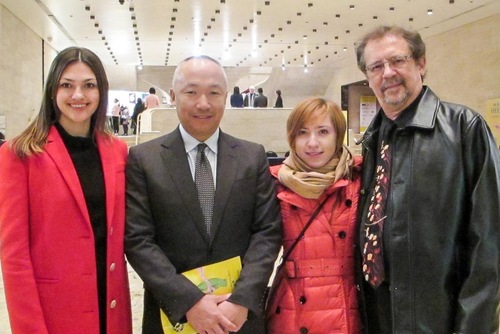 (Left to right) Julia Volvach, Tatsuya Sato, Michelle Sato, and John Gotman enjoyed Shen Yun Performing Arts on January 16, 2016, at Lincoln Center.
"The performance was a celebration of salvation," said photographer John Gotman. He thought the performance "was full of spirit."
Mr. Gotman believed that the performers were "expressing a philosophy of feeling from the heart."
"It was all pure, heart-full, and truth," he added.
"One of the Most Beautiful Experiences"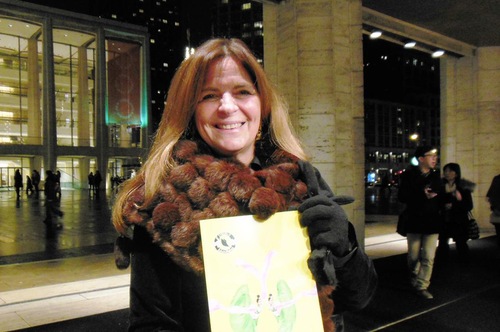 Nannette Forteza, an upstate New York business owner.
"It was one of the most beautiful experiences," said Nannette Forteza, an upstate New York business owner. She described the show as "well presented" and "very emotional."
"The message is very profound," Ms. Forteza was brought to tears by the performance. "A lot of love is what I saw, lots of love."
Shen Yun will continue its United States tour with performances in Las Vegas, NV, on January 21-24, Boston, MA on January 22-24, and Raleigh, NC on January 23-24. Shen Yun will return to the Lincoln Center with twelve performances on March 2-13, 2016. For more information on tickets and dates, please visit http://shenyun.com.