Falun Gong Couple's Rights Violated in a Show Trial
January 21, 2016 | By a Minghui correspondent in Tianjin, China
(Minghui.org) After being illegally detained for 10 months, two Falun Gong practitioners were tried in Nankai District Court in Tianjin on January 8, 2016.
Mr. Yang Hong and Ms. Jiang Yahui were arrested on March 2, 2015. They hired three lawyers. The lawyers argued that the two practitioners should be released, for they were only exercising their constitutional right to practice Falun Gong, a spiritual practice currently persecuted in China. The lawyers stated that the trial itself was against the law.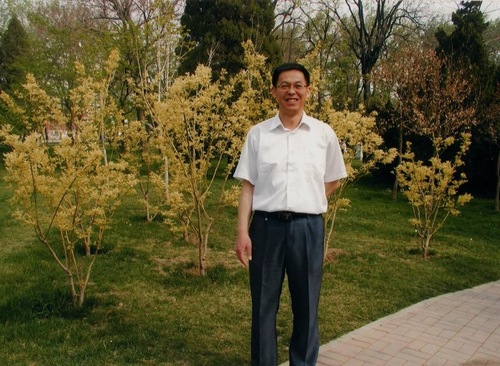 Mr. Yang Hong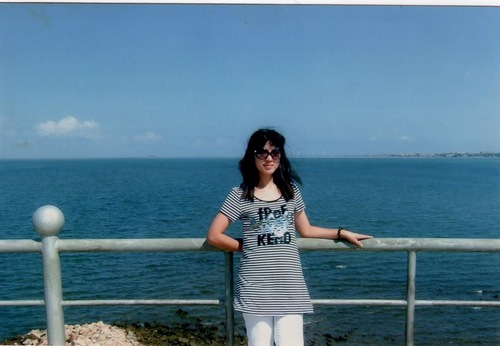 Ms. Jiang Yahui
Court Appearance
Mr. Yang appeared in court handcuffed. He stated that he had physically and mentally benefited from this cultivation practice. However, the authorities sentenced him to forced labor because he refused to give up Falun Gong.
He then exposed the forced labor and brainwashing that he had experienced in the forced labor camp, and that he went on a hunger strike to protest his arrest and detention. He was force-fed, and his weight dropped substantially because of the torture he suffered.
His wife argued that the prosecutor's charges were false, and that they should not be tried because of lack of evidence.
Unlawful Court Processes
The court officer stopped Mr. Yang's parents from entering the courtroom. He claimed that she was a witness against Mr. Yang, and thus was not allowed to defend him. The mother was outraged because the judge had agreed that she could testify on her son's behalf. She had no clue when she became a prosecution witness.
It turns out that the police deceived Mr. Yang's mother into signing a deposition that she was never given a chance to read. The mother fought to testify for her son and was eventually allowed inside the courtroom. She testified that the witness named on the indictment did not exist. She discovered that there was no apartment at the address noted on the court documents.
Ms. Jiang's mother and relatives also came from Beijing and were initially kept outside the courtroom. The judge eventually let them in after they questioned the legality of the action.
The judge adjourned the session without issuing a verdict. The couple remains detained.
The Persecution of Mr. Yang and Ms. Jiang
Mr. Yang graduated with honors from Tianjin University and was employed by the Tianjin Toyota Company. He became a valued employee, for he was kind and hardworking. The company sent him to Japan for advanced training. When the persecution began in July 1999, the company moved him back to China. They asked his parents to convince him to give up Falun Gong, and he refused.
He was taken to a forced labor camp twice for a total of four-and-a-half years because of his belief. While he was imprisoned, his workplace coerced his family into signing an agreement that terminated his employment.
Ms. Jiang has been a practitioner since 1996. She was given a two year forced labor camp sentence for refusing to give up Falun Gong. She worked as a tour guide and was fired from the tour company in January 2015 because she tried to tell one of her clients about the persecution of Falun Gong.
Related report:Thirty-five Tianjin Practitioners Arrested and Three Sentenced in First Three Months of 2015