Ms. Wang Jialing from Heilongjiang Missing for 14 Years
January 19, 2016 | By Falun Gong practitioner from Heilongjiang Province, China
(Minghui.org) Ms. Wang Jialing, who was born in 1939, began to practice Falun Gong in 1997. She has been missing since February 2002, after she wrote a letter to the government in Beijing to petition against the persecution of Falun Gong.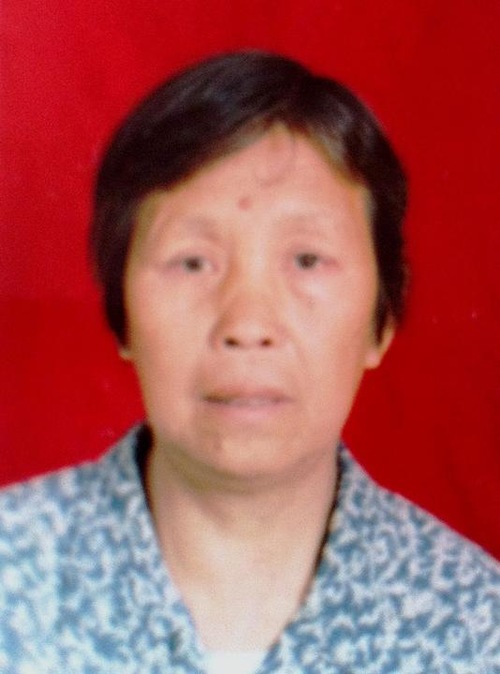 Ms. Wang Jialing
After Ms. Wang's husband passed away, she lived with her daughter for one year. In early 1999, Ms. Wang purchased a single-family home nearby her daughter.
After the communist regime in China began to persecute Falun Gong, Ms. Wang wrote a short letter to the Letters and Complaints Office in Beijing. Several other practitioners from Jiamusi City also wrote similar letters.
On February 5, 2002, a neighbor stopped by Ms. Wang Jialing's, but there was no one at home. Although her front door was unlocked, there was not a trace of footprints in her snow-covered yard. Three days earlier, her daughter had visited Ms. Wang, who did not mention any planned trips. Her daughter reported her missing to the police and contacted the 610 Office and detention center.
Her family members suspected that Ms. Wang was taken by the police from out of town for writing a petition letter to Beijing.
Ms. Wang has been missing for 14 years. Ms. Wang's daughter and other family members are devastated.
We hope anyone can provide information regarding Ms. Wang Jialing's whereabouts. Her National ID number is 230805391201.