After 11 Years of Unlawful Imprisonment, Computer Engineer Detained Again
August 23, 2015 | by a Minghui correspondent in Beijing
(Minghui.org) Mr. Zhang Hongru, a 43-year-old computer engineer in Beijing was arrested at his home on July 22, 2015, two days after Shahe Town police officers put him under house arrest.
Like millions of others who practice Falun Gong in China, Mr. Zhang has faced arbitrary arrest, imprisonment, and torture since the communist regime began suppressing the spiritual practice in 1999.
As of July 23, Mr. Zhang is held at the Changping District Detention Center. His family has not been allowed to meet him. They also received threats from police not to hire a lawyer.
Police ransacked their home and confiscated Mr. Zhang's Falun Gong books, a printer, a laptop, and other items. The total value of the seized items is about 10,000 yuan.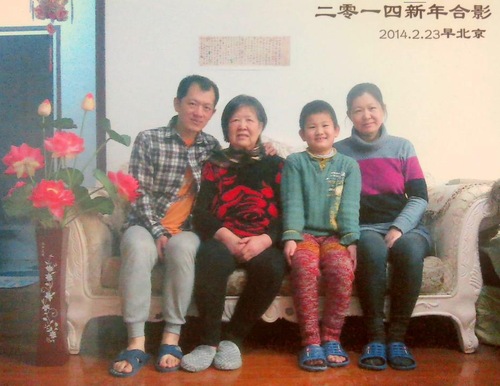 Mr. Zhang, his mother, sister and nephew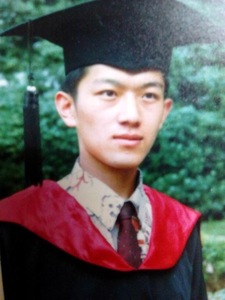 Mr. Zhang Hongru's graduation photo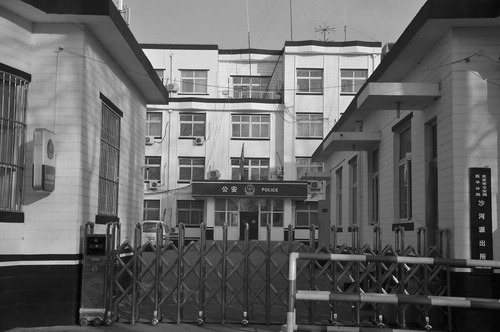 Shahe Town police station in Changping District
Sentenced in Show Trial to 11 Years' Imprisonment
Mr. Zhang went to the Beijing's State Council appeals office on April 25, 1999, but was arrested and detained on his way home.
He was taken to a brainwashing center in 2001, but managed to escape and became homeless for several months.
Chongwen District Police arrested him in August 2002. He was tried by the Beijing Second Intermediate Court, which did not notify his family.
The court-assigned defense attorney was forced to plead guilty. Mr. Zhang was sentenced to eleven years in prison. He and nine other practitioners appealed the verdict, but the sentence was upheld by the Beijing High Court.
Mr. Zhang was tortured during the 11 years of imprisonment and lost most of his hair during that period.
Background
Mr. Zhang was born in Shenyang and graduated from Wuhan University's Department of Industrial Electric Automation in 1995. He started practicing Falun Gong in 1997.
Perpetrators' contact information:Changping District 610 Office:Phone: +86-10-89741539, 89741657, 89741645, 89741646Director Qi Bingrui (齐丙瑞): +86-13701083776 (mobile)Deputy director Sun Aiping (孙爱平): +86-10-89741657 (work), +86-13551051478, +86-13651051478 (mobile)Shahe Town police station: +86-10-69731902, 69732012, 69732136Changping District Detention Center: +86-10-89798349, 89798346, 89798347