Posters About Suing Jiang Zemin Seen in Many Provinces
(Minghui.org) Lawsuits against Jiang Zemin have surged since May, and the number of criminal complaints filed has now reached 146,000. In China, where the persecution of Falun Gong has continued for 16 years, many posters have been put up by practitioners to tell people the facts about Falun Gong, and update them on the recent lawsuits against Jiang.
Below are such posters seen in eight provinces, including Hebei, Heilongjiang, Gansu, Yunnan, Liaoning, Jiangxi, Shandong, and Inner Mongolia.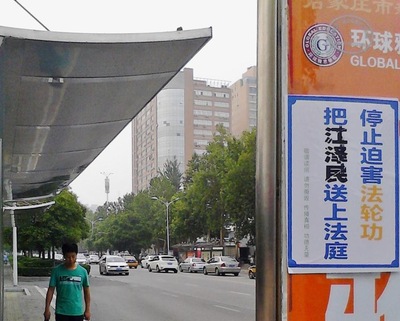 One poster in Hebei Province with the words, "Jiang Zemin was Sued for Persecuting Falun Gong"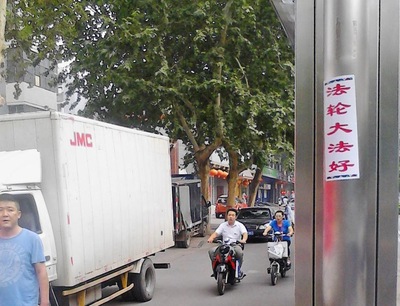 One poster in Hebei Province which reads, "Falun Dafa is Good"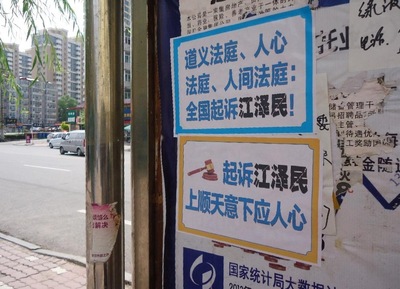 A poster seen in Harbin, Heilongjiang Province. It reads, "Suing Jiang Zemin is What People Want. It Is Heaven's Will."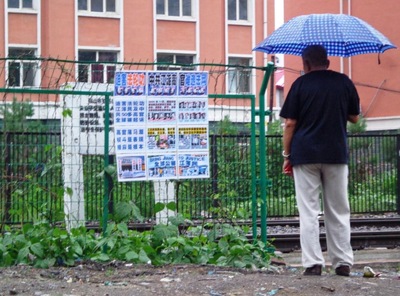 A man in Heilongjiang Province reads a poster in the rain, which illustrates Jiang and his followers being sued for suppressing Falun Gong.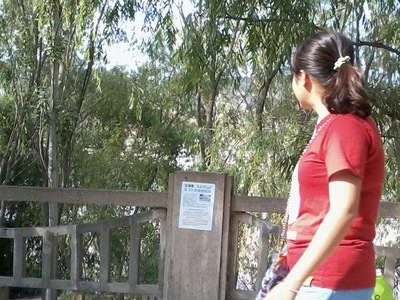 A passerby in Lanzhou, Gansu Province, reads a poster explaining the lawsuits against Jiang.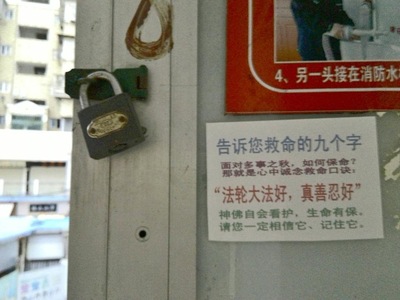 A poster in Dali, Yunnan, with words reading, "Recite the Words 'Truthfulness-Compassion-Forbearance' and You Will Be Blessed."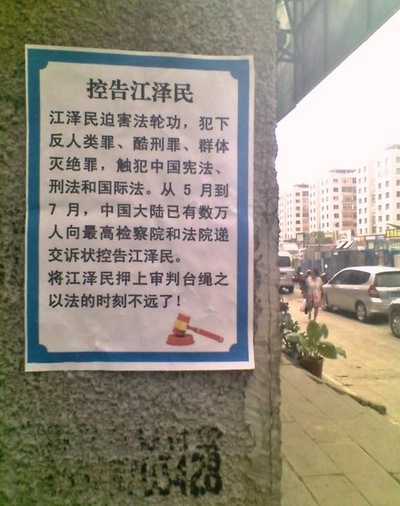 A poster in Liaoning Province lists the crimes that Jiang has been charged with.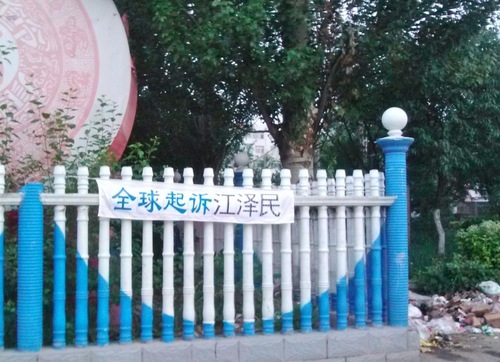 A banner in Inner Mongolia reads, "Jiang Zemin Is Being Sued in Many Countries Including China."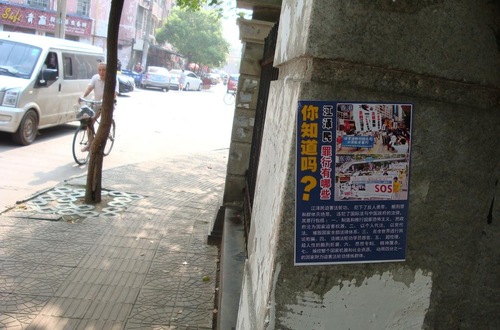 A poster in Jiangxi Province lists the crimes Jiang has been charged with. It also includes two pictures of overseas marches calling for an end to the suppression.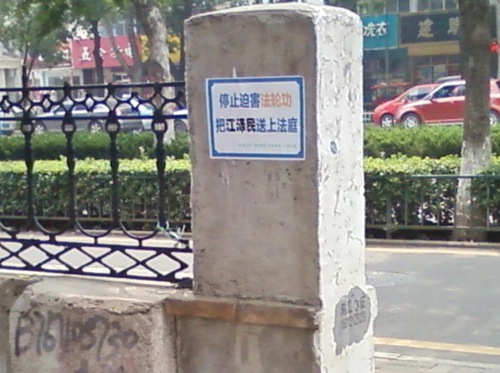 A roadside poster in Shandong Province, with the words, "Jiang Zemin Is Being Sued for Persecuting Falun Gong."