European Parliament Members Urge the Chinese Supreme Procuratorate to Bring Jiang Zemin to Justice
(Minghui.org) Three European Parliament Members sent a joint letter to the Chinese Supreme People's Procuratorate on July 20, 2015, urging Cao Jianming, the Chinese procurator general, to prosecute Jiang Zemin for the persecution of Falun Gong and the systemic state-sanctioned organ harvesting from Falun Gong practitioners.
In the letter, Dr. Cornelia Ernst and Prof. Dr. Klaus Buchner, both from Germany, and Merja Kyllönen from Finland, strongly condemned the persecution and organ harvesting. They pointed out that these crimes threaten world peace and safety. They also criticized the Chinese government for extending the persecution policies overseas.
The parliament members condemned 100-some tortures applied to Falun Gong practitioners, particularly the physical and sexual abuse of women. They expressed concern about the many orphans who lost their parents in the persecution. In addition, they pointed out that the persecution is destroying China's reputation.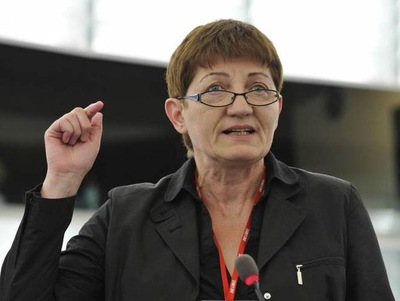 Dr. Cornelia Ernst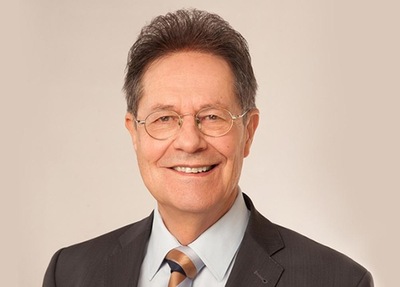 Prof. Dr. Klaus Buchner
Merja Kyllönen
The parliament members also brought up the cases of two Chinese human rights lawyers, Gao Zhisheng and Wang Yu, who have spoken for Falun Gong practitioners. They have been jailed and threatened, and had their bar certificates revoked and firms closed by the Chinese government.
Screenshot of Prof. Dr. Klaus Buchner's blog post "The Human Rights Situation in China Intolerable"
Around July 17, Dr. Klaus Buchner issued a blog post titled, "The Human Rights Situation in China Intolerable." The article condemned the imprisonment of Wang Yu, and called for her immediate release.
The three parliament members expressed in the joint letter their respect for Falun Gong practitioners, citing their courage in filing criminal complaints against Jiang Zemin. They said that the compassion and courage demonstrated by practitioners will encourage the international community to join in taking action to end the persecution.
The letter concluded by calling upon the Chinese regime to collaborate with the International Criminal Court (ICC) in The Hague to bring Jiang Zemin to justice. They cited the "Rome Statute of the ICC," and emphasized that other countries have criminal jurisdiction in the case against Jiang Zemin.
The letter was copied to the Chinese ambassadors in the European Union and Germany, several United Nations offices, including the secretary general, UN High Commissioner for Human Rights, UN special rapporteurs on torture, several European Union offices, and the procurator of ICC in The Hague.