Ukraine: Bringing Serenity and Peace to Kiev
(Minghui.org) It was certainly a pleasant experience for those in Kiev, having gone through some difficulties in recent times, to see a celebration of traditional Chinese culture and Falun Dafa performed for them.
From May 29 to 31, Falun Dafa practitioners from Ukraine, Russia, Belarus, Canada and the Netherlands attended the "2015 Ukraine Falun Dafa Experience Sharing Conference" in Kiev. Besides the conference, practitioners put on a performance for the public. The performance included: "celestial maidens" dancing, dragon dancing, waist drummers and Falun Dafa exercise demonstrations. A peaceful protest was also held in front of the Chinese Embassy to expose the persecution of Falun Dafa and to call for an end to the persecution happening in China.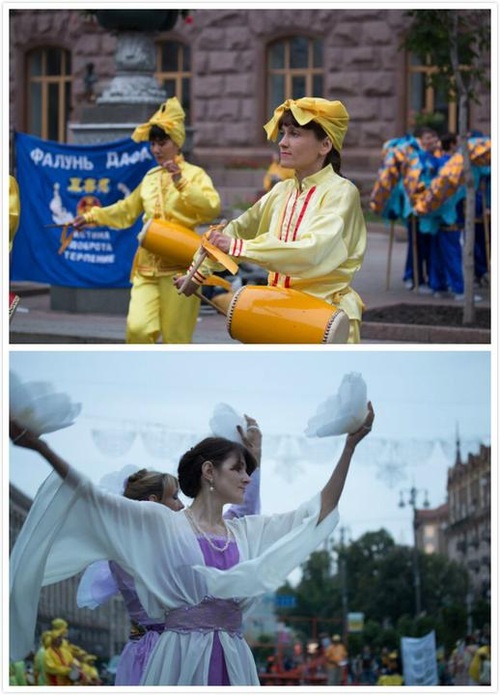 Top to bottom: Traditional Chinese waist drummers, and "celestial maidens" dancing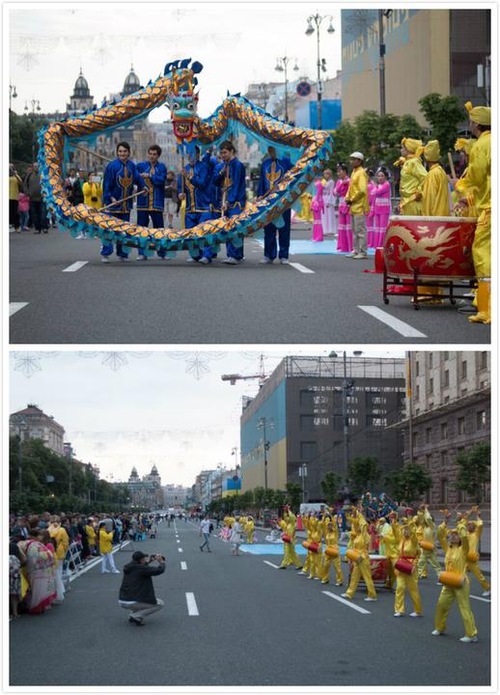 Dragon dancing, and spectators enjoying the waist drummers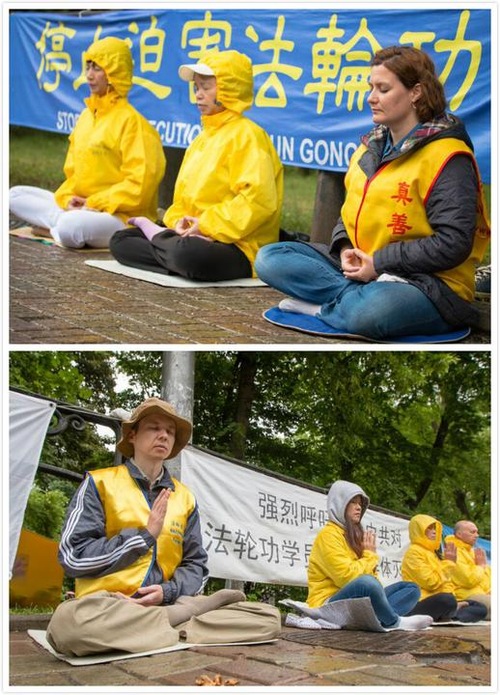 Peaceful sit-in protest in front of the Chinese Embassy in Kiev, Ukraine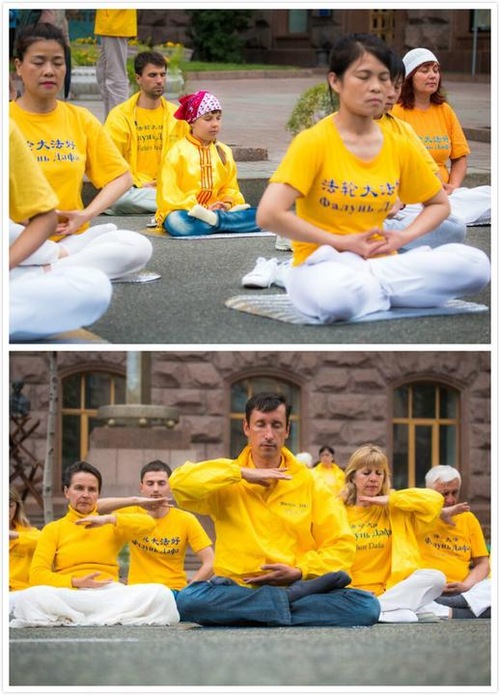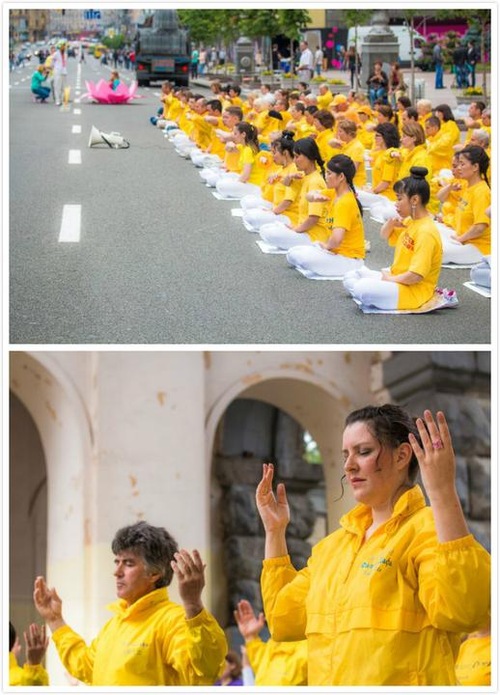 Falun Dafa exercise demonstrations performed throughout the day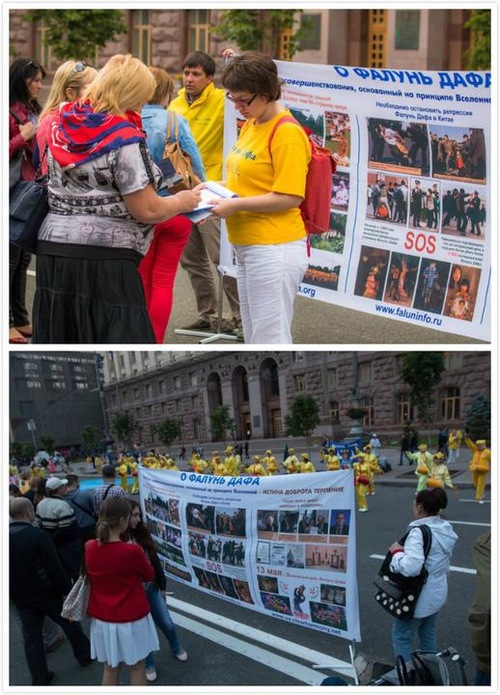 A banner depicting the persecution is held by a practitioner whilst another practitioner collects signatures for a petition to stop the persecution