New Zealand: "Your Exercises Are a Beautiful Scene in Queenstown"
(Minghui.org) While thousands of tourists from all over the world are visiting Queenstown, New Zealand in June for the winter festival, Falun Dafa practitioners in the area often hold outdoor activities to raise awareness about the practice.
A young woman pointed at the practitioners as they demonstrated the exercises on the lakeshore and said: "Wow! They are not distracted by anything. They are so focused and their energy is so powerful."
Demonstrating the exercises on the lakeshore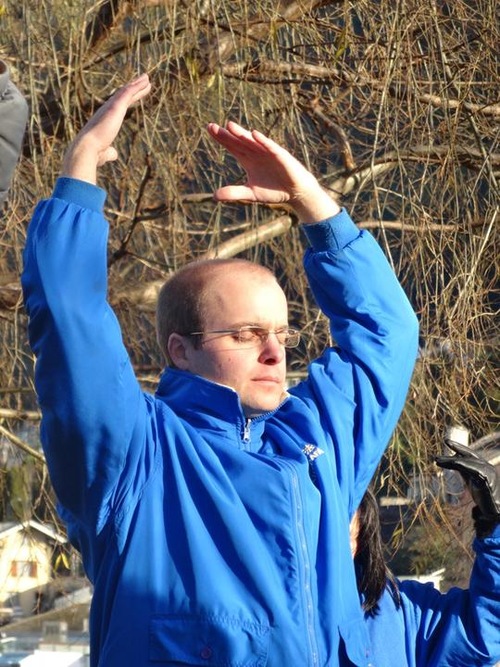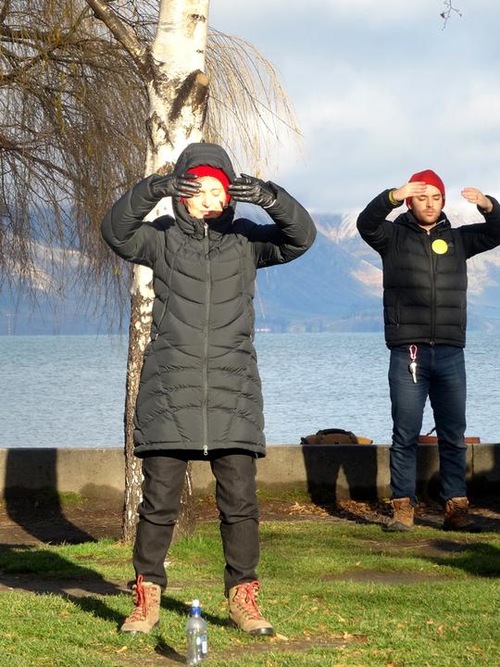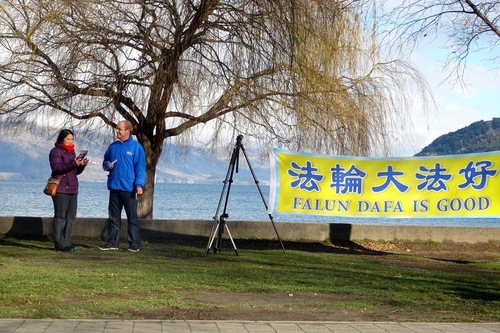 A woman stops to learn about Falun Dafa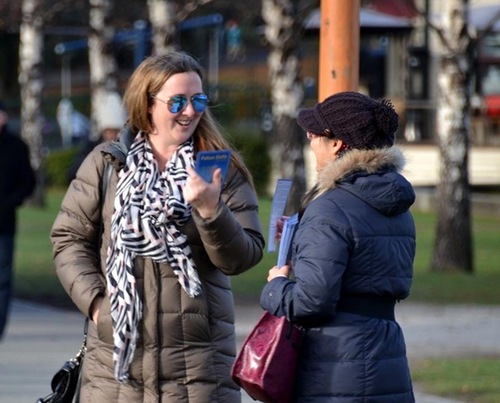 Introducing the practice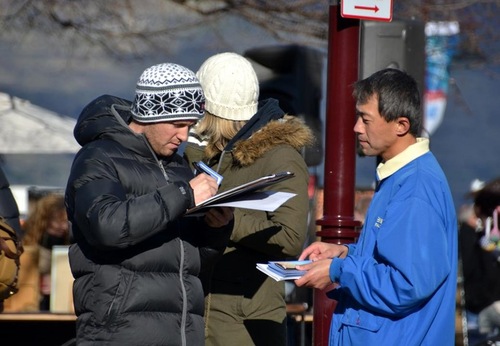 Signing a petition to condemn the persecution of Falun Dafa in China
Norman Smith, an older man from a nearby town, came back three times to talk to practitioners, and took many pictures.
"I am interested in Chinese culture, and I heard about Falun Dafa a long time ago," Norman said to Ms. Shang, a practitioner. "I always wanted to learn it, but I didn't know where. I even thought about going to China to learn the exercises, which is impossible now because of the persecution."
"So, I waited, hoping one day I would get a chance. I'm so glad that I met you here today!"
Norman was glad to hear that there was a practitioner at the event, Kathryn, who lived close to him. He learned some basic movements, and borrowed a Falun Dafa book from Kathryn.
A woman from Israel told practitioners that her aunt was a practitioner, and she has learned a lot about the persecution from her aunt.
"I hope more people will pay attention to Falun Dafa," she said. "My aunt told me how peaceful Falun Dafa is. It should not be persecuted. Your exercises are a beautiful scene in Queenstown."