Tianjin Man Defends Himself in Court: "Belief Is Not a Crime"
June 01, 2015 | By a Minghui correspondent in Tianjin, China
(Minghui.org) A young man from Tianjin who began practicing Falun Gong at the age of 15 has been subjected to repeated arrests and mistreatment for refusing to renounce his belief.
Mr. Sun Jianyue, now 30, was arrested again with his mother on January 21, 2015 while they were talking to people about the persecution of Falun Gong. He was detained in the Ninghe Detention Center.
On May 18, 2015, the Ninghe County Court held a hearing against Mr. Sun. He defended his innocence in the court and said, "The Constitution states that people have freedom of belief. I am exercising a citizen's basic rights. Belief is not a crime."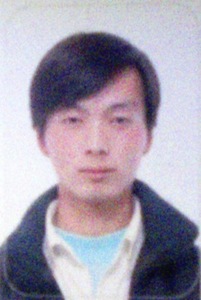 Sun Jianyue

Defense: "The Persecution Has No Legal Basis"
Refuting the prosecution's trumped-up charge of "using a cult organization to undermine the law," defense lawyers Li Weida and Yao Minfu pointed out that the People's Congress (China's law-making body) has never enacted a law criminalizing Falun Gong or labeling it a cult, so the persecution has lacked legal basis from the beginning.
The prosecutor, Li Xiaoyuan, retorted, "It's a cult just because I defined it as a cult." The defense lawyer questioned her, "You say it's a cult. Would you please present your legal support?" Li Xiaoyuan said nothing.
At one point during the trial, the prosecutor pointed at Mr. Sun Jianyue's mother in the audience, "She is a Falun Gong practitioner. She has been practicing Falun Gong for more than ten years. She is the evidence [of Mr. Sun's crime]."
In the final remarks, the defense lawyer stated, "My client broke no law by exercising his constitutional right to freedom of spiritual belief and should be acquitted immediately."
At the end of the hearing, which lasted an hour and twenty minutes, the chief judge announced an adjournment, stating that the verdict would be announced at a future hearing.
Background
Mr. Sun Jianyue was born in Duanzhuang Village, Ninghe Town, Ninghe County, Tianjin City. He had a reputation in the village for being a kind-hearted young man.
Because of his belief in Falun Gong, the Chinese Communist Party (CCP) officials arrested and detained him repeatedly.
After being sentenced to forced labor for more than one year, he was tortured to the verge of death in the labor camp.
The Chinese Communist Party officials not only detained and tortured him, but also interfered with his ability to work after his release. In 2009, Mr. Sun Jianyue was hired by the No. 4 Middle School in Lutai Town, Ninghe County and worked in the dining hall. Police officers from Ninghe County forced the school's principal to fire him. Several coworkers and his boss' wife openly wept when they bid him farewell.