Officials Refuse to Provide Whereabouts of Beijing Practitioner Ms. Yang Shunmei
May 26, 2015 | By a Minghui correspondent from Beijing, China
(Minghui.org) Ms. Yang Shunmei from the Haidian District in Beijing has been illegally detained by the police for over a month. Her family were informed of her whereabouts.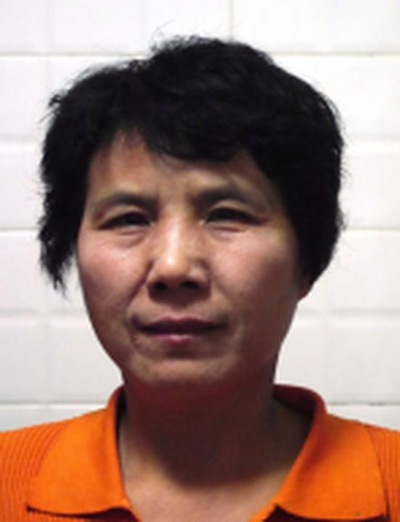 Ms. Yang Shunmei
Ms. Yang went to the Tongjiafen area in Haidian to tell people about Falun Gong on the evening of March 27, 2015. She was reported to the police, and four officers from the Sijiqing Police Station arrested her. They broke into her home and ransacked it without producing a search warrant.
They confiscated seven copies of Zhuan Falun, the main book of Falun Gong; two photos of the founder of Falun Gong; and other Falun Gong books and informational materials.
The police refused to tell her family where they took her. Her family contacted the local 610 Office, the police station, and several officials, but all claimed not to know her where she was.
Her family finally learned from detainees released from the Haidian Detention Center that she was being held there.
Ms. Yang, 56, from the Jingquanxinyuan residential community in Sijiqing Township, Haidian District, has been arrested and detained several times for her belief in Falun Gong.
She was taken to a forced labor camp in 2001 and detained for 18 months. She was sentenced to three years in prison in 2003 and four years in 2009.
Parties Involved in Persecuting Ms. Yang:
Sijiqing Police Station: +86-10-88446110, +86-10-82588930, +86-10-82588940Changqingyuan Community police department: +86-88433964Changqingyuan Community police contact telephone: +86-13701381461Zhang Yanhua (张彦华), community police officerLu Xianfa (吕献法), community police officer