Different Colors and Background, Same Belief
May 24, 2015 | By Minghui correspondents Tang Xiuming and He Yu
(Minghui.org) The Falun Dafa practitioners who attended last week's events in New York City can be considered part of a miniature global village. Their paths crossed at the 2015 New York Cultivation Experience Sharing Conference, and each brings along a different story.
A German in India: Positive Holistic Changes
Thris, a German woman who lives in India, met a Falun Dafa practitioner from America and started practicing. She operates a family hotel in India and serves customers from all over the world.
She takes back from each conference Falun Dafa informational materials in different languages, and turns her hotel to a global window of Falun Dafa. Customers can find information about the practice and the persecution in China in their languages.
Speaking about the changes Falun Dafa has brought her, she said, "Dafa has changed my mentality, my physical body, and my appearance. Everything of mine has changed in a positive way. I know this is common among fellow practitioners."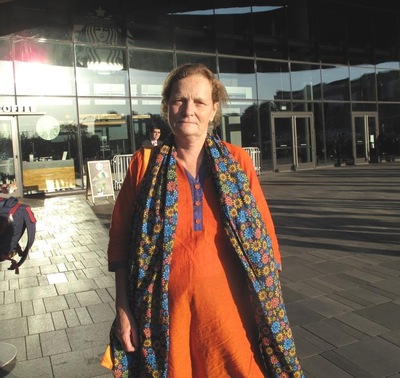 Thris
Thris said that she had come to the United States for Falun Dafa conferences quite a few times. She cherished the opportunity to listen to Master Li Hongzhi's lectures and meet fellow practitioners. In India, the nearest practitioner to her is a 12-hour drive away.
"We need to examine ourselves according to Truthfulness-Compassion-Forbearance at all times," she added. "Are our thoughts, feelings, and actions truly aligned with the principles? These are the fundamentals. It is very important. Without these basics, we are not cultivating."
Social Worker from Sweden: "I've Found Home"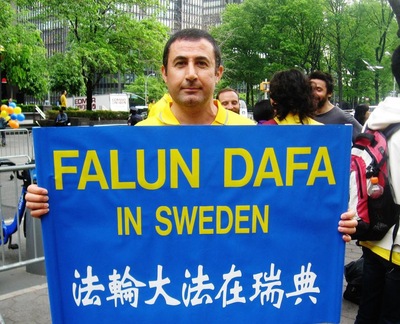 Social worker Gabriel from Gothenburg, Sweden
Gabriel, a social worker from Sweden, had looked for a cultivation practice for many years in his life. He visited China in 2000, hoping to find what he was looking for. He didn't find it because the persecution had begun.
"I was in China. I couldn't find it. Then I was in Australia, and Falun Dafa found me!" Gabriel learned about Falun Dafa in 2004 when he was studying in Australia.
"When I found it, I felt, 'I have found home.'"
In China, Gabriel was looking for a cultivation way deep in the mountains, like those in the old days. When he found Falun Dafa, he was surprised to learn that there was a cultivation way for practicing in everyday society. Yet everything Falun Dafa talked about made sense to him. He decided to change himself.
"I was tired of the society. I didn't want to be a part of it." Years of stomach ailments had caused depression for him. But as he started learning Falun Dafa, "Somehow my heart opened up. I could feel so much compassion."
Engineer from Brazil: My Family Knows Falun Dafa Is Great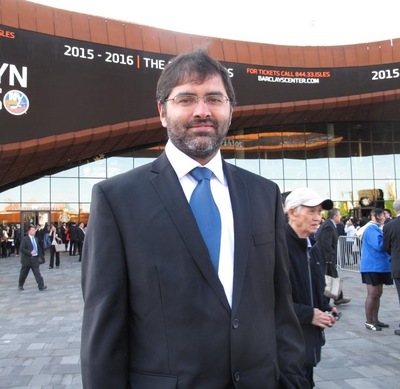 Paulo comes from Brasilia, capital of Brazil
Paulo is an engineer from Brasilia, capital of Brazil. He started practicing Falun Dafa in 2004.
"Falun Dafa has changed me for the better. It has taught me to be considerate of others. I also quit smoking and drinking," he said. "My family knows that Falun Dafa is a great practice. They have a good impression because they have seen the changes in me."
"My younger sister recently told me that she would ask her children to practice Falun Dafa, too," Paulo added.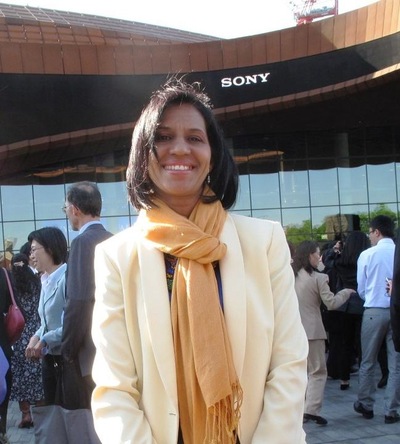 Minerva Cruz is an auditor from the Dominican Republic. She shared that practicing Falun Dafa helped her improve interpersonal relationships. There are two group exercise sites in the Dominican Republic. Each site runs three group exercise sessions per week, which are growing.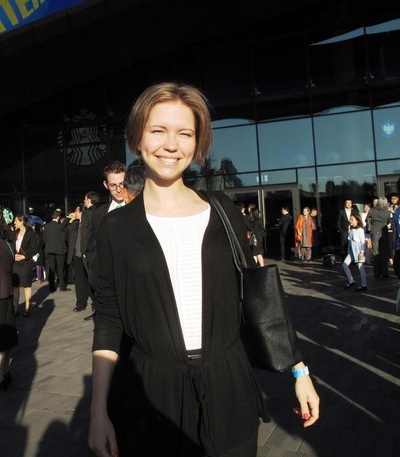 Kate is from Moscow. She started practicing Falun Dafa in 2008. This was the second New York conference she has attended.