Canada: Members of Parliament in British Columbia Send Greetings for Falun Dafa Day
(Minghui.org) For the 16th World Falun Dafa Day coming up on May 13, 2015, MPs in British Columbia, Canada sent greeting letters to the Falun Dafa Association of Canada. They express support and commended the practitioners' courage in the face of the Chinese Communist Party's ongoing persecution of the peaceful practice.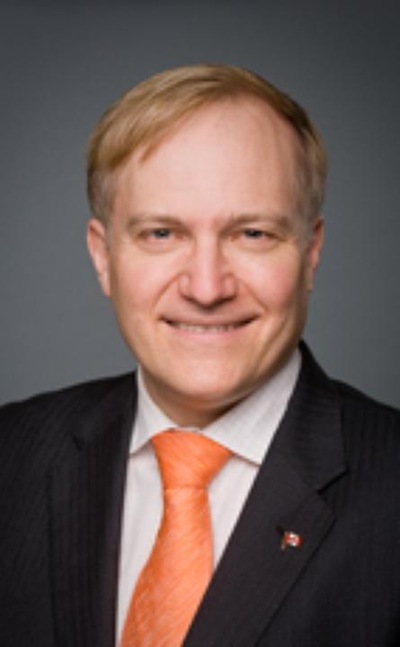 MP Peter Julian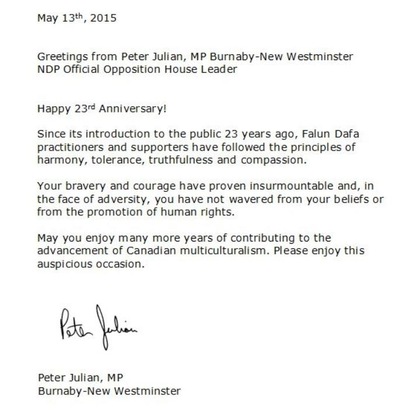 Letter from MP Peter Julian
MP Peter Julian of Burnaby-New Westminster, British Columbia, Canada stated in his letter, "Since its introduction to the public 23 years ago, Falun Dafa practitioners and supporters have followed the principles of harmony, tolerance, truthfulness and compassion.
"Your bravery and courage have proven insurmountable and, in the face of adversity, you have not wavered from your beliefs or from the promotion of human rights.
"May you enjoy many more years of contributing to the advancement of Canadian multiculturalism. Please enjoy this auspicious occasion."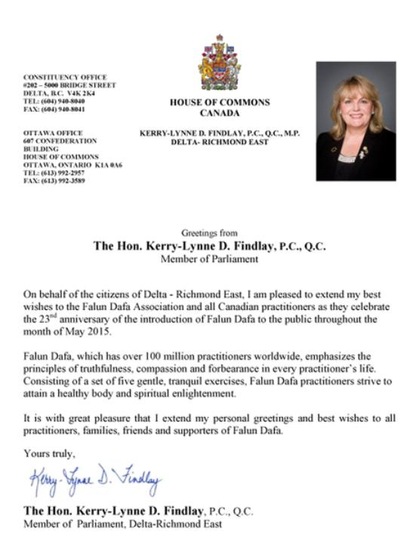 Letter from MP Kerry-Lynne D. Findlay
MP Kerry-Lynne D. Findlay of Delta-Richmond East, stated in her letter, "I am pleased to extend my best wishes to the Falun Dafa Association and all Canadian practitioners as they celebrate the 23 rd anniversary of the introduction of Falun Dafa to the public throughout the month of May 2015."
She commended, "Consisting of a set of five gentle, tranquil exercises, Falun Dafa practitioners strive to attain a healthy body and spiritual enlightenment."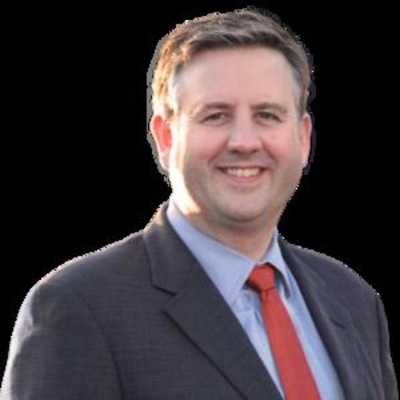 MP Kennedy Stewart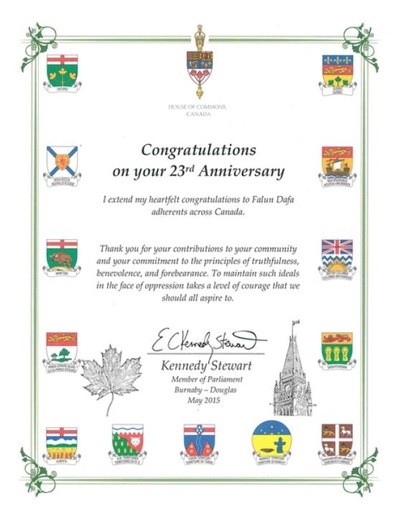 Letter from MP Kennedy Stewart
MP Kennedy Stewart of Burnaby-Douglas, stated in his letter, "Thank you for your contribution to your community and your commitment to the principles of truthfulness, benevolence, and forbearance. To maintain such ideals in the face of oppression take a level of courage that we should all aspire to."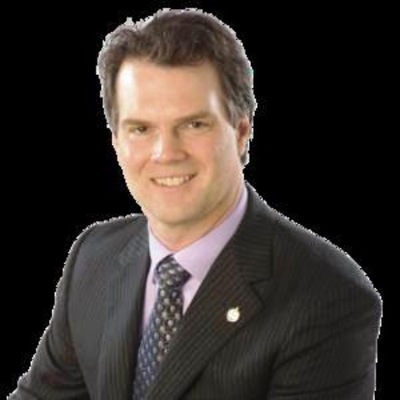 MP Fin Donnelly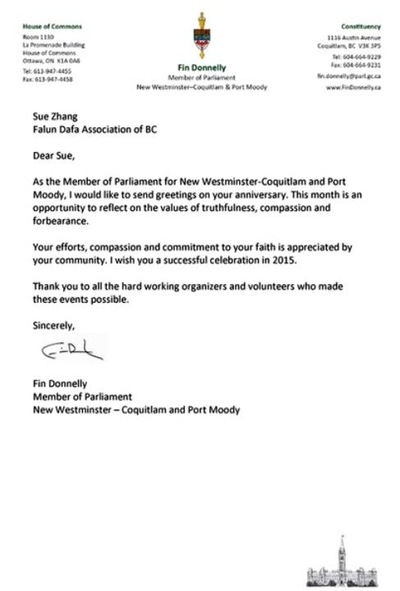 Letter from MP Fin Donnelly
MP Fin Donnelly stated in his letter, "As the Member of Parliament for New Westminster-Coquitlam and Port Moody, I would like to send greetings on your anniversary. This month is an opportunity to reflect on the values of truthfulness, compassion and forbearance.
"Your efforts, compassion and commitment to your faith is appreciated by your community. I wish you a successful celebration in 2015.
"Thank you to all the hard working organizers and volunteers who made these events possible."