Protests Follow High-Ranking Chinese Official During His Visit to Taiwan
April 28, 2015 | By Minghui correspondents Sun Bai and Su Rong
(Minghui.org) Protests followed Wang Xiankui, the Communist Party Secretary of Heilongjiang Province, during his visit to Taiwan from April 19 to 25, 2015. Wang, 63, was responsible for the arrests of many Falun Gong practitioners in Heilongjiang since he assumed the position in 2010.
In March 2014, four human rights lawyers and three Falun Gong practitioners were arrested in Heilongjiang for meeting to discuss plans to rescue detained practitioners. The four lawyers were beaten by police and released by early April, but the three practitioners are still detained and in critical condition.
Falun Gong practitioners protested outside of the railway station on April 23, as Wang and his entourage traveled from Kaohsiung to Taipei. Wang did not use the front entrance; instead, he boarded his train by going to the platform directly from the parking garage.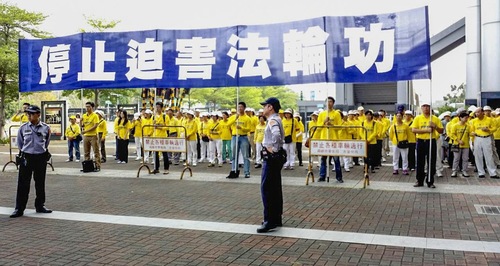 Protest outside of the high speed rail station in Kaohsiung on April 23
A policeman nearby encouraged practitioners, "Keep up the good job! No groups in Taiwan other than Falun Gong dares to expose the crimes of the Communist Party. Only Falun Gong dares to do so. Please continue your efforts."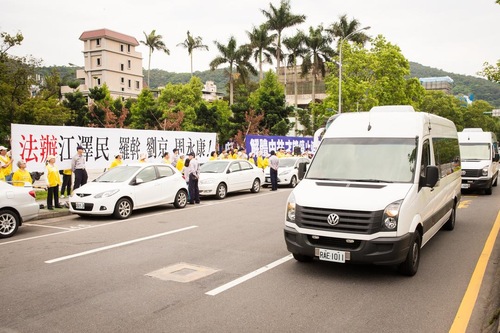 Wang Xiankui's motorcade was surrounded by protests on his way to the National Palace Museum in Taipei.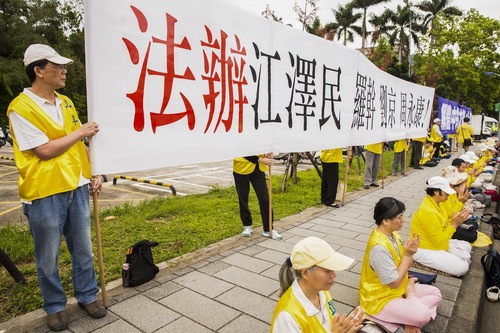 Protests followed Wang Xiankui at every stop.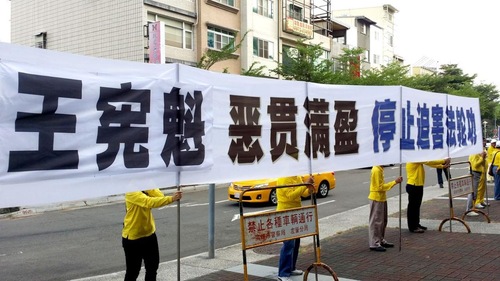 The banner reads, "Wang Xiankui, stop persecuting Falun Gong!"