Top Designers of Western Taiwan Impressed by Shen Yun's Creativity
April 02, 2015 | By Minghui correspondents Xia Yun and Huang Yusheng
(Minghui.org) Shen Yun Performing Arts put on 12 sold-out shows in Taichung City and Taoyuan, Taiwan, from March 18 to 29. Local artists and designers lauded the artistry and positive energy exhibited in the performance.
Matinee performance on March 22 at the Chung Shan Hall in Taichung City
Traditional Landscape Painter: "Leading Toward a New Era"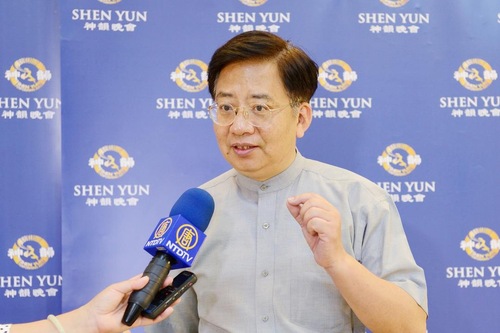 Traditional landscape painter Yu Chuanchi
"Shen Yun has positioned itself at a unique artistic intersection between East and West, the traditional and the modern," said Yu Chuanchi, who paints traditional Chinese landscapes.
"Shen Yun is ushering in a new era, one that is more encompassing and inclusive," said Mr. Yu, and added that anyone could learn something new and apply it to their own art.
"Ancient Chinese culture could assimilate elements from other ethnic groups, which shows refined spiritual qualities," he said.
Mr. Yu commented on the scenery portrayed in the digital backdrop, "Chinese landscape paintings are different from general landscape paintings. When a painter treats mother nature with benevolence and virtue, he can then create a Chinese landscape painting."
Department of Justice Official: "Highest Level of Art"
"[Shen Yun] presents the highest level of art," said Ms. Wu, a Department of Justice official. "Such a great combination of performing arts and technology.
"I'm very glad to see that Shen Yun is able to share the essence of traditional Chinese people with the audience in such a short space of time,"
What made her most proud was that the stories and fables depicted on stage enabled both Chinese and non-Chinese spectators to be "captured by the spirit of Chinese culture that values 'gentleness,' 'tolerance,' and 'steadfastness'.
"The beauty of the entire performance and the layout of the stories together demonstrate a basic spirit of 'compassion.' It leaves the viewers with a good feeling that can strengthen the determination to be compassionate. It's great!" Ms. Wu enthused.
Design Director: "Just Like Being in Heaven"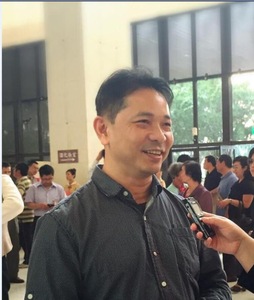 Design director Ho Yichung
The design director of a home improvement company, Ho Yichung, said after the performance on March 18, "The colors are so perfect. It was just like being in heaven...Maybe heaven is this magnificent, beautiful, pure, and compassionate.
"The color combinations of Shen Yun are so perfect. Many colors cannot be found in everyday life, so I think that heaven is probably like this.
"The precision and beautiful poses of the dancers are breathtaking. Shen Yun collects all elements of art. That combination is so perfect."
Mr. Ho has seen Shen Yun for three years running and he is touched every time, "There is a kind of feeling on the inside, a kind of elevation of inner strength.
"Shen Yun demonstrates a kind of positive power. It's hard to express it in words. You must be there to feel it."
Fashion Designer: Perfect and Powerful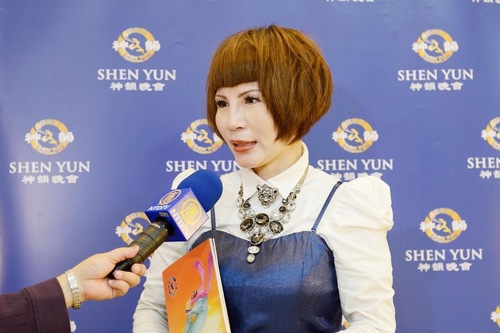 Fashion designer Chiang Yichin at the Shen Yun performance on March 18
"So perfect. So powerful. I feel very touched and want to cry," exclaimed fashion designer Chiang Yichin, who saw the performance on March 18.
"The seamless cooperation between the performers and technology is magical. The dancing, lighting, technology, strength, and beauty were all so perfect.
"[The color design] makes people feel both the power and beauty. It is both soft and strong," she said in describing Shen Yun's choice of colors. "It exhibits both quality and depth without being pretentious. It feels close to you.
"Personally, I am sensitive to energy fields. I felt that the energy and magnetic fields were very strong. As I'm talking right now, my entire body is still trembling," she added.
Ms. Chiang was also touched by being reminded of the importance of "being a good person and trying the best to be compassionate and genuine."
Chief Designer: Empowering People with Positive Energy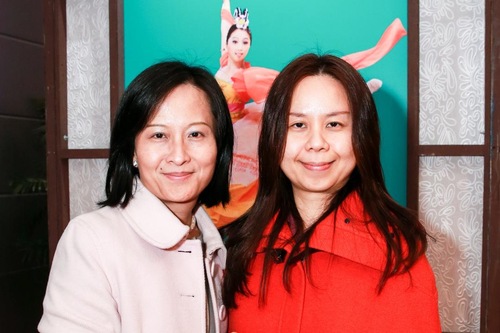 Ms. Lo Wenchun, designer-in-chief of an interior design company
"The golden colors were brilliant. It's a kind of powerful light that guides humankind," exclaimed Lo Wenchun, the designer-in-chief of an interior design company.
"The dancers worked very hard. Their soft bodies and lithe movements were at such a high level of dance. I've never seen any dance like this. They landed with almost no sound."
Watching the performers in traditional Chinese dress, Ms. Lo felt "the gentle beauty of our Chinese culture." To her, Shen Yun is "unique" and "allows us to find the beauty of our culture."
"Blending antiquity and modernity, Shen Yun is delivering is a powerful message of 'compassion.' The show contains very strong positive energy that can guide people who are searching for a goal of life."
Shen Yun will continue to perform in Taiwan in Taipei on April 3-8, and Chiayi on April 11-12. For more information on tickets and dates, please visit http://shenyun.com.