Friends and Neighbors Pray for the Safe Return of Businessman Zheng Xiangxing
March 26, 2015 | By a Minghui correspondent in Hebei Province, China
(Minghui.org) Chinese New Year is a time for joyous family reunions, however, businessman Mr. Zheng Xiangxing, now blind, and disabled, remains imprisoned .
His neighbors and customers keep asking, "When is Xiangxing coming home?"
Mr. Zheng was illegally sentenced to 10 years in prison for distributing Shen Yun Performing Arts DVDs in 2012. When he was tortured in Baoding Prison, his skull was fractured. His family was not told about his injuries or the fact that he underwent surgery. He became disabled from complications during the operation.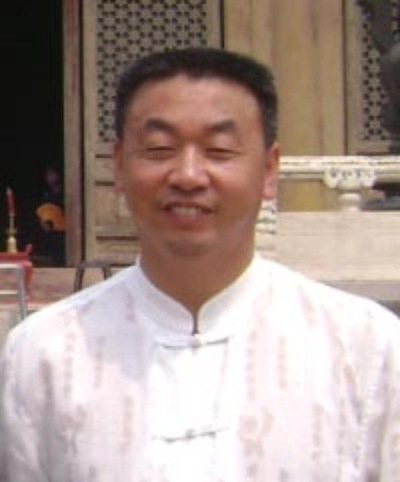 Zheng Xiangxing before he was imprisoned and tortured
Mr. Zheng after he was secretly operated on at Baoding First Central Hospital
Over ten thousand citizens from Tangshan City and Qinghuangdao City signed a petition from 2012 to 2013, demanding his release. By November 2014, more than 639 signatures had been collected locally. The people who signed were angry at the Chinese Communist Party (CCP) for persecuting such a good person.
One of Mr. Zheng's customers fumed, "The CCP is evil. It tortured a healthy person into disability and still won't release him. The CCP will go down for treating good people so terribly."
Many people said, "Xiangxing harmed no one--it was wrong to sentence him to 10 years in prison. Now he is disabled and still detained. I have never seen anyone tortured like that."
One elderly customer wept when she heard that Mr. Zheng is now blind and incontinent.
Many neighbors learned about the persecution of Falun Gong from Mr. Zheng. They all agree that practitioners are good people. Some said they are praying for him every day, hoping for his safe return.