Banners with Falun Dafa Messages Appear around China during the Lantern Festival
(Minghui.org) The Lantern Festival, a tradition that has existed in China for at least 2,000 years, occurs on the 15th of January in the lunar calendar. Well-known for beautiful lanterns with riddles and auspicious messages, the festival celebrates the first full moon of the lunar New Year.
In the spirit of the Lantern Festival, Falun Dafa practitioners in many regions of China put up signs and banners bringing people the facts of Falun Dafa. This way, not only is Chinese tradition followed, but traditional values, as highlighted in Dafa's principles of Truthfulness-Compassion-Forbearance, are also cherished.
This may seem trivial in the Western World, but in a land where practitioners have been arrested, detained, and severely tortured for their belief, such actions require tremendous courage and underscore practitioners' determination to persevere in their righteous belief.
Below are some of the banners found in an area of northeastern China.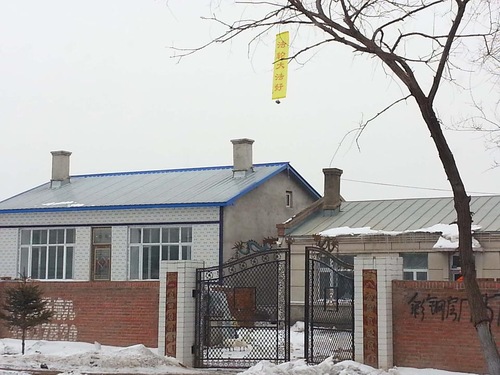 A banner with the words "Falun Dafa Is Good"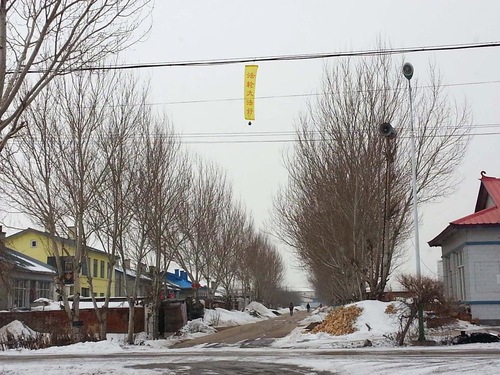 "Falun Dafa Is Good"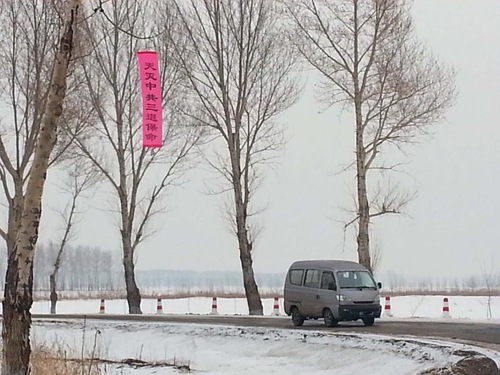 This banner bears the message, "The CCP [Chinese Communist Party] Is Going Down Because of Its Bad Deeds; Quit the Party for a Better Future"
A "quit the CCP" banner high above the road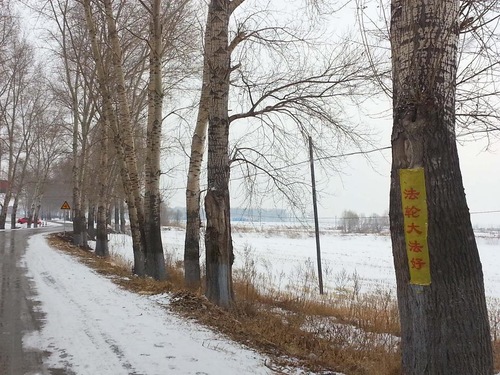 A banner along a roadway bears the message, "Falun Dafa Is Good"