Persevering for Peace by the Banks of the Danube
February 25, 2015 | By Falun Gong practitioners in Slovakia
(Minghui.org) The Danube, Europe's longest river that runs through 10 countries, has a history of thousands of years and has witnessed the ebb and flow of many civilizations.
Over the past nine years, a quiet group of Falun Gong practitioners has been gathering by its banks to inform people about the persecution of the ancient spiritual discipline they hold so dear, and its core principles of Truthfulness, Compassion, and Forbearance.
Every week since November 3, 2005, practitioners have been holding demonstrations at the Chinese Embassy in Bratislava, the capital of Slovakia, calling for an end to the 15-year-long suppression of Falun Gong in China.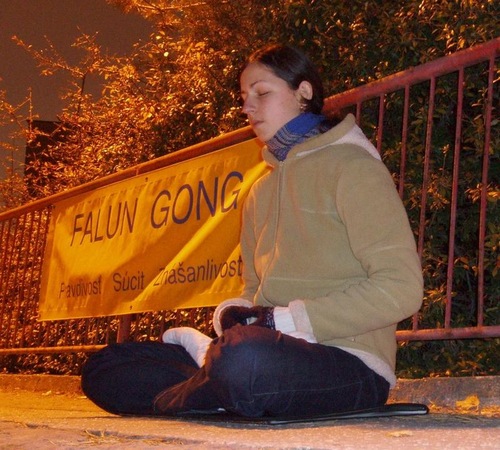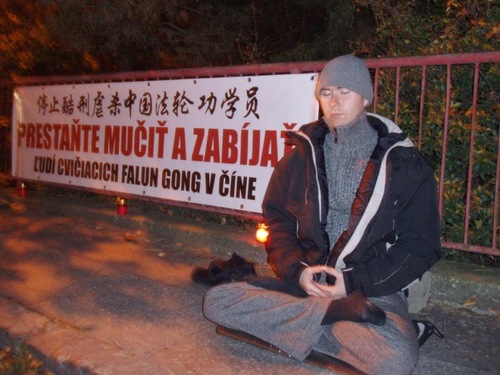 The Falun Gong group has had a presence at the Chinese Embassy in Bratislava, the capital of Slovakia, since 2005
Many passersby were initially puzzled by their presence: "What are you doing here?" "Will this work?"
As time passed, more people understood its significance and encouraged the practitioners, saying, "We were victims of the communist party, too." "You are doing the right thing. Keep it up!"
One young man said, "I will come by some day and sit with you. You have my best wishes."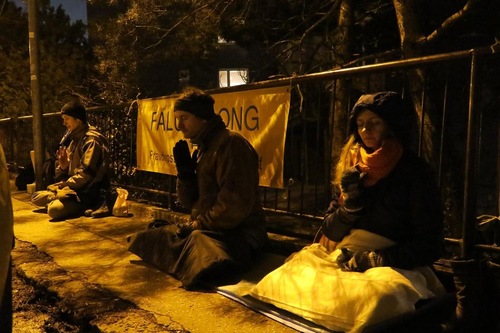 Practitioners' peaceful demonstration in front of the Chinese Embassy in Bratislava on February 19, 2015