Ontario, Canada: Members of Provincial Parliament Support Lawsuits Against Jiang Zemin
December 20, 2015 | By Zhang Yun in Canada
(Minghui.org) "It is a good sign and it is the beginning of a positive change (in China). However, we must emphasize a legal conclusion." Commented Member of Provincial Parliament (MPP) Mr. Jagmeet Singh, Deputy Leader of the New Democratic Party.
Mr. Singh was commenting on a wave of criminal complaints against former Chinese dictator Jiang Zemin by Chinese people, mostly Falun Gong practitioners and their family members. Mr. Singh is himself a lawyer.
According to the Minghui website, more than 200,000 criminal complaints against Jiang Zemin have been registered at the Supreme Court of China and the Supreme Prosecutorator of China.
In addition, more than 1 million people have signed petition forms reporting the criminal conduct of Jiang Zemin.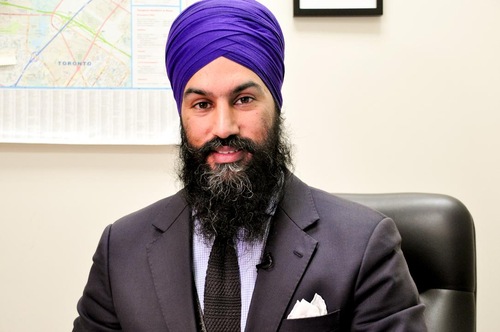 Mr. Jagmeet Singh, MPP, Deputy Leader of the New Democratic Party
Mr. Singh is aware that the Chinese regime has a long history of human rights violations, especially the persecution of specific groups of people including Falun Gong practitioners. "I know (the Chinese Communist Party) severely violated Falun Gong practitioners' human rights, even forcefully harvested their organs."
He said that any human rights violations are not acceptable and the rest of world must unite and oppose human rights infringements on the rights of others.
He believes that when someone persecutes a group of people, those responsible should be brought to justice. He explained that if anyone can damage a community but is immune to any punishment, then the whole community will lose confidence in the social system.
"I encourage everyone, using any legal method, to protect social justice," said Singh.
He also mentioned that the International Tribunal had established a special court to deal with human rights violations.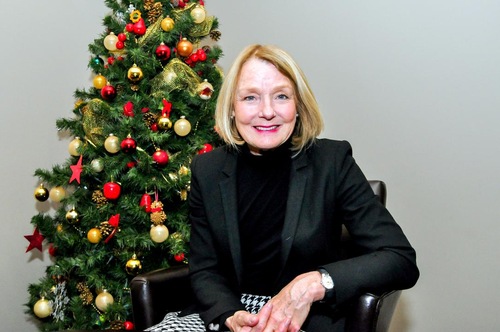 Ms. Peggy Nash, MPP.
MPP Ms. Peggy Nash, also a member of the New Democratic Party, hopes that the lawsuits will bring true rule of law to China.
"The suppression is severe (in China)." She said, "People can be jailed and tortured if they speak up. It is incredibly courageous for these people to challenge the regime on human right issues."
"Which direction China chooses depends on the Chinese people… because it is their country. They have to decide what kind of country they want."
She hopes China will have a bright future and mentioned that the rest of the world will welcome a China with democracy, a higher standard of living and better human rights protection.
Mr. Singh agreed that it is a difficult job to overcome injustice that requires persistence and hard work. "I want to tell these people who are doing this difficult job: Continue to oppose any injustice, continue to oppose the persecution. You are doing this for yourselves, your communities and the generations after you."