Toronto Woman Calls for Support to Rescue Father in China
November 19, 2015 | By a Minghui correspondent in Toronto
(Minghui.org) Ms. Chen Xi is calling for support to rescue her father Mr. Chen Yongbo, who was arrested from his workplace in China on November 11, 2015.
Mr. Chen's office was searched by the police. He was taken to the First Detention Center of Xiantao, and transferred to Legal Education Center of Hubei Province for a brainwashing session in the afternoon of the same day.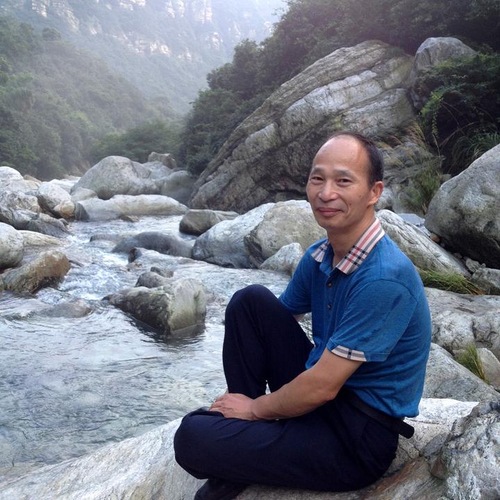 Mr. Chen Yongbo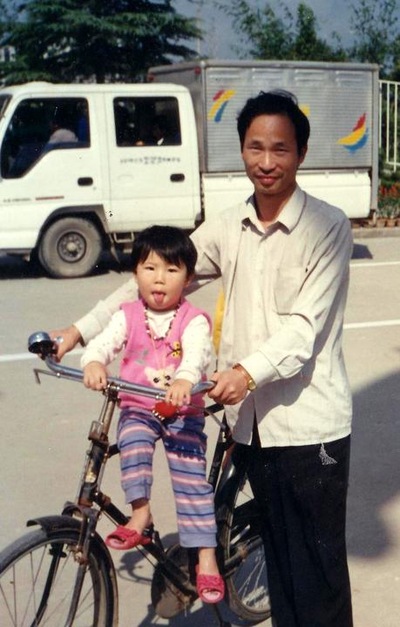 Chen Xi's childhood picture and her father
Retaliation for Filing Lawsuit Against Former Chinese Leader
Ms. Chen Xi has been practicing Falun Gong with her father since she was young. She said, "My father is a kind Falun Gong practitioner. I'm so worried about him. I called his workplace to find out more information. His colleague told me the reason why he was arrested was because he had filed a lawsuit against Jiang Zemin. The central government had ordered his arrest. His company director used to work for the "610 Office" (an extralegal agency created by the communist regime solely to eradicate Falun Gong). He had mentioned to one of our relatives that he planned to fire my father. My eighty-three-year-old grandma can't sleep, and is anxious to see father return home."
Another Falun Gong practitioner in the same city, Mr. Hu Youfa, was arrested on the same day and sent to the same brainwashing facility. Police searched his home and seized his Falun Gong books and other materials.
Mr. Chen Persecuted for Practicing Falun Gong
Xi said that her father had been persecuted repeatedly for practicing Falun Gong. "Father has been persecuted terribly since I was young. My family didn't tell me much because I was too young. What I know is only a tiny part of the his suffering. One time, my father went to Beijing to appeal for Falun Gong. As soon as they entered the National Appeal Office, they saw a bunch of policemen. They were told to fill out a form, and then brutally beaten in a small room."
Xi added, "My father has also been injected with nerve-damaging drugs. I remember when he was imprisoned for two or three months when I was eight. He looked terrible by the time he was released. I was too afraid to look at him."
Daughter Traumatized by Persecution
Xi herself has been traumatized by the persecution since she was little.
She said, "One day when I was six, my father didn't pick me up from school. I waited for a long time, and finally walked home by myself for the first time. I knocked on the door, but no one answered. It wasn't until late at night when a relative came to look for me. I heard father had been taken away by the police. I kept crying. I knew father hadn't done anything wrong. But my relatives all blamed him. They looked at in a strange way. The incident had such a big impact on my personality. I have been feeling lonely, insecure, and inferior. It took me fifteen years to find my confidence back. Now my father's arrest brought back my childhood nightmare."
"The nightmare of my father being arrested has been haunting me for years. I often wake up crying. He is the best father in the world. I hope he will be safe and well. I'm calling for support to help rescue my father!"
Contact Information of the Legal Education Center of Hubei Province (Brainwashing Center of the "610 Office")Address: Mahute #2, Hongshan District, Wuhan, Hubei Province, China, 430064Phone Number: 86-027-87924873Office on Call: 027-87924870 13971687602