Film Human Harvest Shown in the British Parliament
November 10, 2015 | By Minghui correspondent Tang Xiuming
(Minghui.org) A screening of the documentary film Human Harvest: China's illegal organ trade was held in the British Parliament for the first time on November 4, 2015. The film was honored as the best 2015 International Investigative Documentary by the Association of International Broadcasters (AIB), and has received the prestigious Peabody Award.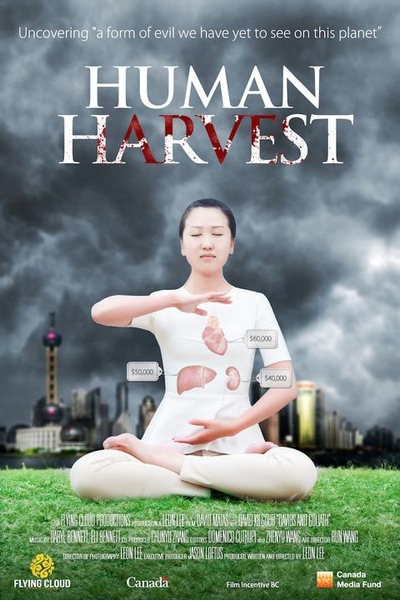 Poster for documentary film Human Harvest: China's illegal organ trade
Human Harvest follows Nobel Peace Prize nominees David Matas and David Kilgour as they investigate the atrocities of illegal organ harvesting in China, particularly of Falun Gong prisoners of conscience. They estimate that 40,000 to 60,000 people have been killed for their organs in China.
The film has been shown in over 20 countries to great critical and audience acclaim.
The AIB wrote in announcing the award: "Our judges said that this program effectively captures the horror of the story through credible testimony and proactive research. Complemented by outstanding production values and solid structures, this documentary told a story that definitely needs to be more widely known."
Officials Express Concern About the CCP's Live Organ Harvesting
A Lord of the upper house said the film was "Stunning" after watching it. He also wished to know whether the organ harvesting atrocities still continue.
Dr. Alex Chen, representative of DAFOH (Doctors against Forced Organ Harvesting), answered the question. He pointed out that China's promise to stop using organs from death-row prisoners is a semantic trick. He continued that actually death-row prisoners are still being used as organ source but they are categorized under "voluntary donation" like ordinary citizens. However the use of "voluntarily donated" prisoner organs in China continues to violate international ethical guidelines. The World Medical Association (WMA) states unmistakably in its policy that "in jurisdictions where the death penalty is practiced, executed prisoners must not be considered as organ and/or tissue donors."
Filmmaker Wants to Raise Awareness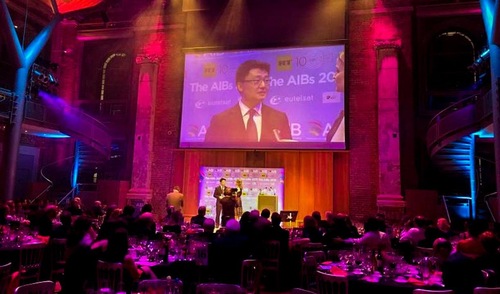 Director Leon Lee attends the award ceremony in London
Filmmaker Leon Lee said, "Facing such a crime against humanity, as a human being you have a decision to make… It is a powerful thing to have more people know the issue. The more people know it, the more positive effect on stopping the crime there will be. From feedback from screenings in many countries including the screening in the UK Parliament, we are confident the crime will be stopped."
NGO Chair: Live Organ Harvesting Must Be Stopped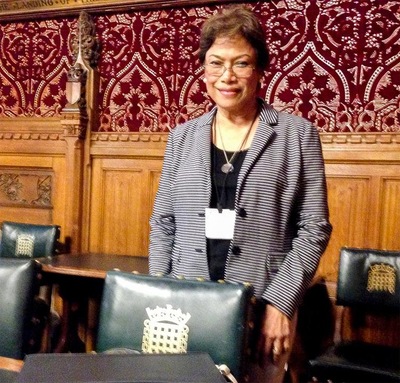 Daisy Arcilla Brett-Holt, Chair of Worldwide Philippine Jury Initiative PH &UK, watches the film in the UK Parliament at 1 pm on November 4, 2015.
Daisy Arcilla Brett-Holt, Chair of Worldwide Philippine Jury Initiative PH &UK, had been a teacher in Philippine, UK and Nigeria. She watched the film in the UK Parliament on November 4.
She said, "My God, I heard that some kidney patients in the Philippines went to China. But I have never thought they went there for organ transplants. This is horrible. This is a powerful film."
She continued, "How to change it? Just continue telling people about the crime and draw attention of more people. When more people are moved, they will demand change."
"The CCP seems powerful and the current situation is hard to change. But I believe as long as you continue doing this, it will change sooner or later."