Ms. Chen Hong On Trial, Still Detained in Qiqihar
October 08, 2015 | By a Minghui correspondent in Helongjiang Province, China
(Minghui.org) Ms. Chen Hong from Qiqihar City, Helongjiang Province was recently tried for distributing information about Falun Gong and "undermining law enforcement," a charge commonly used by the Chinese communist regime to imprison Falun Gong practitioners for their belief.
Her lawyer argued that Ms. Chen was exercising her constitutional freedom of belief and had the right to distribute information.
The judge announced that a new hearing would be scheduled. Ms. Chen remains detained. She was arrested on October 29, 2014.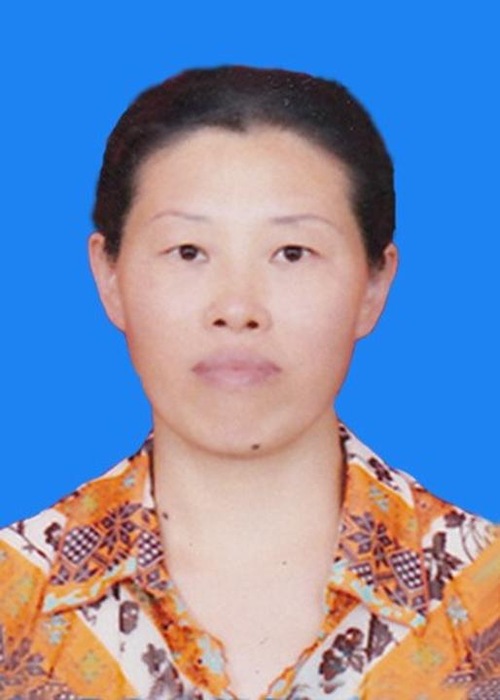 Ms. Chen Hong
Lawyer Appealed From Different Angles
Ms. Chen Hong was tried on September 11, 2015 in the Jianhua District Court of Qiqihar City, Heilongjiang Province.
Her family and the relatives had to go through several security checks before they were allowed inside the courtroom. They were even videotaped and subjected to body searches.
The 40-person gallery was mostly occupied by police personnel. Only about a dozen family members were allowed at the hearing.
The trial started at 9 a.m. The prosecutor Shi Huijie accused Ms. Chen of spreading information about Falun Gong and undermining law enforcement, pointing to items seized from Ms. Chen's home as evidence, including four printers, a laminator, and large quantities of Minghui Weekly and Zhenjian Weekly publications.
Ms. Chen denied the charge and stated that it is not a crime to practice Falun Gong.
"A knife found at home does not mean that one is going to use it to kill someone," said Xu. "The printers were found at Chen Hong's home. It does prove that Chen Hong has used them to print something. Who has witnessed it? Even if it is used to print Falun Gong materials, it is immaterial. Freedom of belief is a citizen's constitutional right. The government should not intervene in people's spiritual beliefs."
The prosecutor asked that Ms. Chen be given a three to five year sentence. Judge Shi Yan announced that a new hearing be set.
After the session, Ms. Chen's family and the relatives were followed and videotaped by plainclothes police.
Details of Arrest
Ms. Chen Hong was arrested on September 27, 2013 in Qiqihar City. Her home was ransacked. However, she managed to escape during an interrogation.
Yang Zhonghua, head of the Jianhua District Police Department, threatened her husband and her son that unless she returns home, her son would lose his job.
Ms. Chen's husband asked his wife to return on October 29, 2014, threatening divorce. On her return, she was immediately arrested and taken to a detention center.
She was shackled and handcuffed during her detention and went on a hunger strike in protest. She was also denied family visits.
Perpetrators' Contact Information:
Jianhua District Court of Qiqihar City:
Zhang Fang (张 芳), presiding judge: +86-452-2565327(o), +86-13836293888(c)Shi Yan (石 岩), vice presiding judge: +86-452-2561214(o), +86-13945268058 (c)Fan Yongtao (范永涛), president, court: +86-452-2551468(o), +86-13504821890(c)
Jianhua District Procuratorate of Qiqihar City:
Liu Yang (刘 扬), chief procurator: +86-452-2732505(o), +86-13945240861(c)Wang Zhengyi (王正义), deputy chief procurator: +86-452-2731824(o), +86-13904520476(c)Shi Huijie (时慧杰), officer, investigation section: +86-13763520350(c)
Qiqihar City Political and Legal Affairs Committee:
Guo Xiaofeng (郭晓峰), head, 610 Office: +86-13314654777(c)Huang Leiming(黄雷鸣), head, executive office of the Political and Legal Affairs Committee: +86-13836262288(c)He Xixiang (贺锡祥), head, Jianghua District 610 Office: +86-13904529220(c)Yang Zhonghua (杨中华), head, Jianghua District Police Branch: +86- 18904520006(c)Yu, Dongyang (于东洋), party director, Jianghua District Police Branch: +86-13354522222(c)