Paris: Eiffel Tower Signature Drive Condemns Killing for Organs in China
(Minghui.org) Falun Dafa practitioners returned to Human Rights Plaza near the Eiffel Tower on the afternoon of October 18, just as they have on many Sundays.
They demonstrated the exercises, talked to people about the persecution in China, and collected signatures condemning the Chinese Communist Party's forced organ harvesting from living Falun Dafa practitioners. They also talked about the lawsuits that are being filed against Jiang Zemin, the Chinese dictator who ordered the suppression of Falun Dafa in 1999.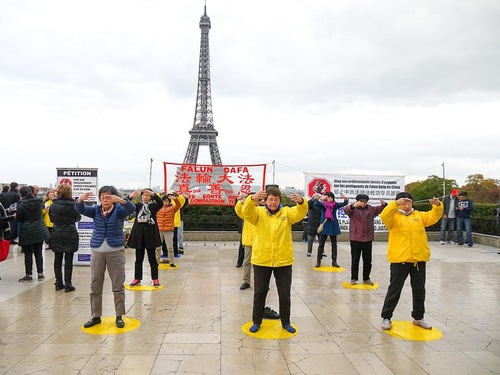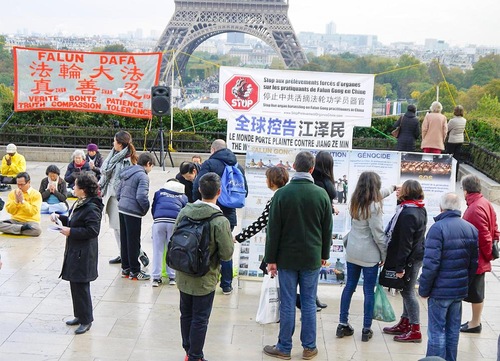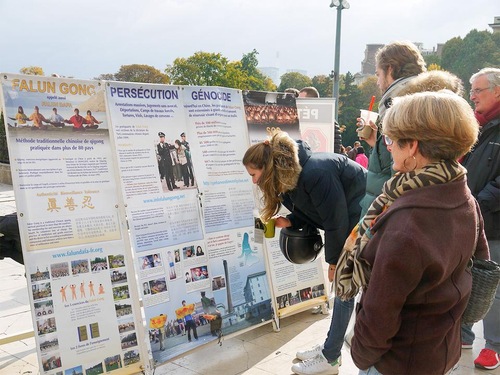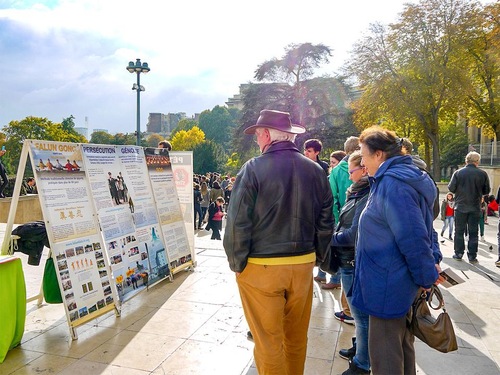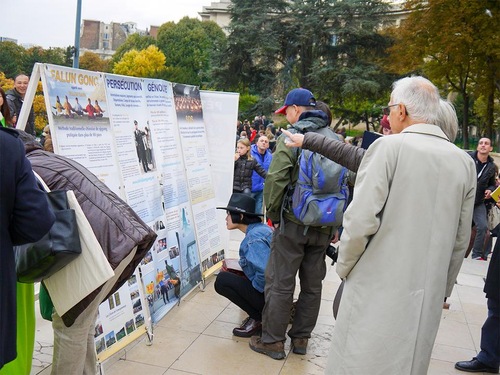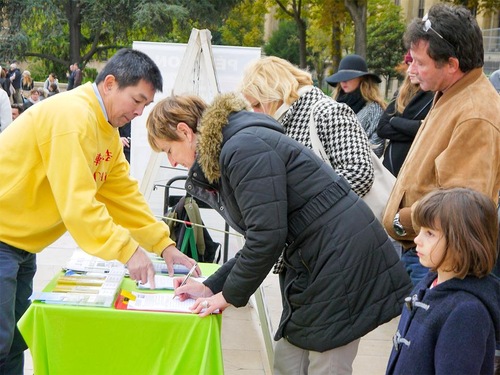 Falun Dafa exercise demonstration and signature drive on Human Rights Plaza near the Eiffel Tower.
"I support Falun Gong! I wish they [the Chinese government] could understand and accept Falun Gong," said Ms. Myriama Guerrard, who is an anesthetist. She traveled to China to learn Chinese traditional medicine.
Mr. Yanik De Lahaye, a descendant of a French noble family, signed the petition condemning forced organ harvesting in China. He said he had heard about people in China being killed for their organs on TV. He said it reminded him of things the Nazis had done.
"I hope my signature helps improve the situations of those jailed in China," said Patricia. "I am against forced organ harvesting. I can't believe it is still happening today, in 2015."