Shen Yun Leaves Canadian Audiences Awed and Inspired
January 31, 2015 | By Minghui correspondent Zhang Yun
(Minghui.org) Shen Yun Performing Arts completed its 2015 Canadian tour after six performances on January 21-25 in Toronto. The company has performed a total of thirty shows in eight cities in Canada since December 27, 2014. Government officials, business leaders, and many audience members have been awed by the beauty and authentic Chinese culture that Shen Yun presents through masterfully designed performances.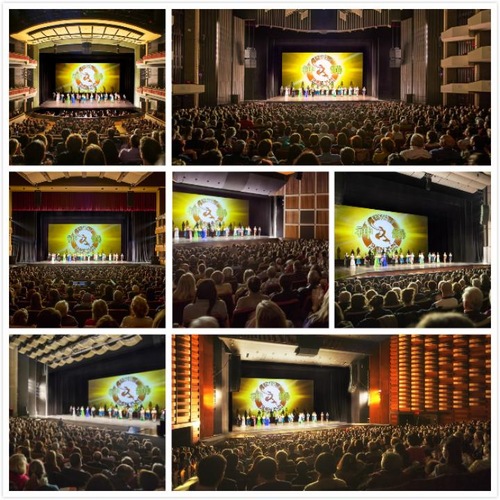 Canadian cities where Shen Yun has recently performed. Top row: Hamilton and Ottawa; Second row: Kitchener, Hamilton, and Quebec; Bottom row: Montreal and Toronto.
Presenting "Highest Principles of Human Nature"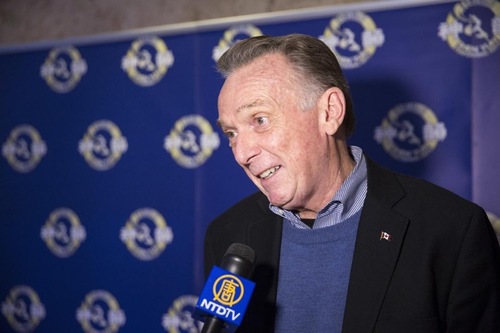 Conservative MP Peter Kent at the Shen Yun performance on January 24.
"The principles that are presented in the various dances are the highest principles of human nature, of human culture and civilization," commented Peter Kent, Conservative MP for the riding of Thornhill and former Environment Minister.
"It's always inspirational—the dances address the essence of civilization and humanity, good and evil," he said.
He also noted, "It deals with the principles and virtues of a sharing, caring society."
"World-Class Performance"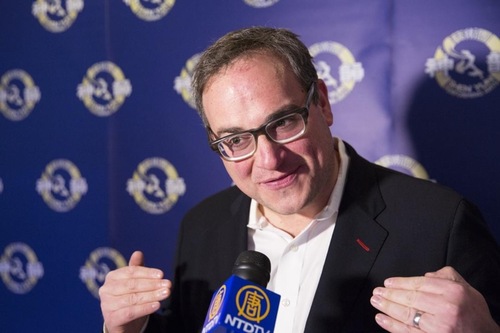 TV host and columnist Ezra Levant came to see Shen Yun Performing Arts with his daughters for a second time at the Sony Centre on January 24.
"This is first-rate, first-class, world-class performance," said TV host and columnist Ezra Levant. He came to the performance on January 24 with his daughters for a second time.
Speaking of the content of the show, Mr. Levant was glad that Shen Yun is also educational for his children.
"It's a pleasure to be here," he said.
"Brilliant" and "Seamless"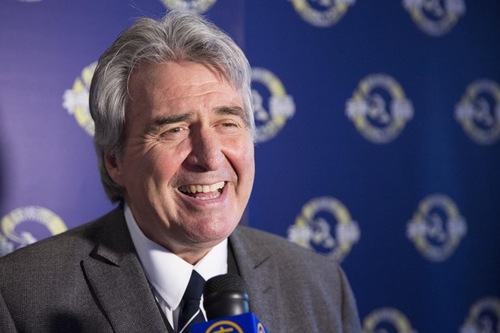 Kerry Stratton, conductor of the Toronto Concert Orchestra, felt "richly entertained" by Shen Yun.
Toronto Concert Orchestra conductor Kerry Stratton felt "richly entertained" after seeing Shen Yun perform on January 25 at the Sony Centre.
"Whoever has done the arrangements in the orchestration has really thought this out quite well," he remarked.
Mr. Stratton also noticed the performance of each soloist. "There's so many good solos in the orchestra," he said. "The orchestra's playing so well—it's wonderful."
The combination of Western and Chinese instruments was "very attractive" to him.
He was also drawn by the visual presentation of Shen Yun. "The visuals—it's just non-stop—so much energy," he said.
He called the animated effects incorporated into the show "brilliant" and "seamless."
"Unbelievable" and "Fantastic"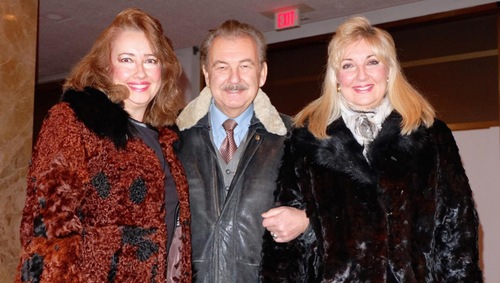 Yuri Shymko, president of the International Council in Support of Ukraine, called Shen Yun "unbelievable" and "fantastic."
"I was so impressed," said Yuri Shymko, president of the International Council in Support of Ukraine.
He exclaimed, "It was unbelievable, unbelievable. Just fantastic. I learned so much about China that I never knew—a great civilization and a great people."
"I wish [Shen Yun] would stay here for an entire month so that all of Toronto could see the performance. Just amazing," he said.
Touching and Inspiring Beauty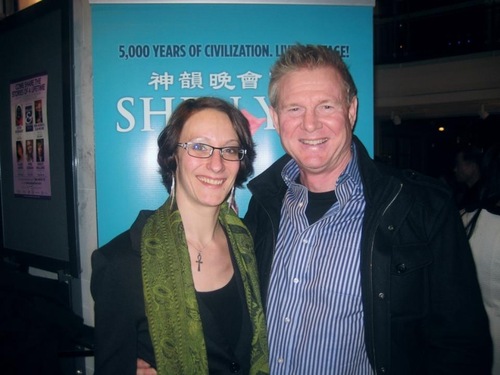 Severine Arnaud, CEO of AltaVista, attended the performance on January 16 with her husband Mr. Hazel. Both were enthralled by the beauty of Shen Yun.
Severine Arnaud, CEO of consulting company AltaVista and president of the Vancouver Francophone Chamber of Commerce, was amazed by Shen Yun's performance on January 16.
"Amazing, just beautiful," she said, to describe her experience with Shen Yun.
Her husband Mr. Hazel, head trainer for a leading eyewear company, was moved by the ethereal beauty of classical Chinese dance.
"There were a couple of moments where I was brought to tears just by the sheer beauty of the movement on the stage of the dancers," he said.
Ms. Arnaud was intrigued by the different styles of handmade costumes. "Wow, I really like that! I can get some ideas from them," she said. "Beautiful. Very inspiring."
Mr. Hazel was also impressed by Shen Yun's orchestra. "Amazing, seriously—the music is fantastic," he said, adding that each piece was flawless.
"It's so good and it's so well synced and amplified into the room it almost feels prerecorded but it's not, because I can see them right there [in the orchestra pit]—this is the real thing."
Shen Yun will continue to perform in the United States in Costa Mesa, CA on January 29-February 1, Baltimore, MD on January 30-February 1, and New Orleans, LA on January 30-31. For more information on tickets and dates, please visit http://shenyun.com