Dark Secrets of China's "Ankang" Psychiatric Hospitals
January 11, 2015 | By Mingde
(Minghui.org) Ankang hospitals—high-security psychiatric hospitals directly administered by the Chinese Ministry of Public Security—have been noted as places of abuse in the US Department of State's (DOS) annual human rights country reports for China for the past several years.
The 2011 DOS report states: "Regulations governing security officials' ability to remand a person to an ankang facility were not clear, and detainees had no mechanism for objecting to claims of mental illness by security officials. Patients in these hospitals reportedly were medicated against their will and forcibly subjected to electric shock treatment."
Yet despite documented abuses in Chinese psychiatric institutions, the ankang facilities – which ironically translate as "peace and health facilities [for the mentally ill]" – are not as widely known. They are so much more covered up that many veteran psychiatrists, lawyers specializing in the rights of the mentally ill, and criminal psychology professors have stated that they knew nothing about such facilities.
Family visits to Falun Gong practitioners at ankang facilities are forbidden. Many family members don't know the whereabouts of their loved ones who are incarcerated in such hospitals.
Labor Camp Parallel
Ankang hospitals, psychiatric hospitals directly administered by the Ministry of Public Security, have an extra-legal structure and process strikingly similar to the former labor camp system that was declared shut down in 2013: Police can arbitrarily send anyone to the hospitals for unlawful incarceration without due process.
In fact, the administrative department for ankang hospitals is the same department that is in charge of detention centers. Therefore, the police frequently rotate Falun Gong practitioners between detention centers, brainwashing centers, and ankang facilities, subjecting them to intensive brainwashing tactics at each facility. Practitioners who refuse to renounce their belief after incarcerations in detention centers, labor camps, and brainwashing centers are usually transferred to ankang hospitals for more brutal psychiatric abuse.
It is well known that the Chinese Communist Party (CCP) frequently uses mental health facilities to torture dissidents or political activists. Although abuses have been reported at a wide variety of mental health treatment facilities in China, only ankang hospitals are officially designated as able to hold patients against their will and restrict their freedom.
These facilities have a long history of "maintaining domestic security" for the communist regime. As early as January 1988, the Ministry of Public Security established standards for forcibly committing patients in ankang facilities.
Among the five populations targeted for incarceration in ankang facilities, two are those classed as "seriously interfering with public order" and those who "disrupt social stability." Falun Gong practitioners, political dissidents, and citizens who dare to protest government policies frequently have these labels slapped onto them to justify confining them in ankang hospitals.
More ankang hospitals were established after the persecution of Falun Gong began in 1999. In September 2004 the Ministry of Public Security issued a public notice requiring provinces, autonomous regions and municipalities to set up ankang hospitals as soon as possible if they didn't have them already.
Loophole in the Mental Health Code Allows Healthy People to Be Confined Against Their Will in Ankang Hospitals
The Mental Health Code was formally implemented in China on May 1, 2013. The code sets out the principle of voluntary hospitalization, and states that only those with "severe symptoms" and who present a "danger of harming others" can be forcibly detained in mental health facilities.
However, the code leaves loopholes that do not protect citizens from being arbitrarily labelled as mentally ill. In deciding upon whether a person poses a "danger of harming others," there is a huge gray area that police and relevant government agencies have exploited in the persecution of Falun Gong practitioners, political dissidents and petitioners ("petitioners" in China are citizens who visit Appeals Offices to protest unpopular government policies).
The police send someone to an ankang hospital that is administered by the police department. So whether one is diagnosed with a mental disorder, what medications he takes and how they are administered, or when a patient is released are all issues controlled by the police. There is no third-party inspection for ankang facilities.
Since the implementation of the Mental Health Code, many Falun Gong practitioners are still being detained in ankang hospitals or have been newly incarcerated in such facilities. For example, practitioner Wang Dong from Shaanxi Province, practitioner Qin Hanmei, Zhou Wenjuan, Zhang Bing, and Zhou Xiuqin from Wuhan, Hubei Province were sent to ankang hospitals in 2014.
Psychiatric Drug Abuse: a Tool to Torture Falun Gong Practitioners
Since the persecution of Falun Gong began in 1999, many practitioners have been falsely labeled as mentally ill. They are incarcerated in ankang hospitals, injected with drugs that damage the central nervous system, subjected to shock treatment, force-fed, and beaten – all of which "treatments" are currently banned in the international medical circle. Many people have truly become mentally ill or have died as a result of the CCP's frequent use of toxic drugs in ankang hospitals.
Some examples are presented below: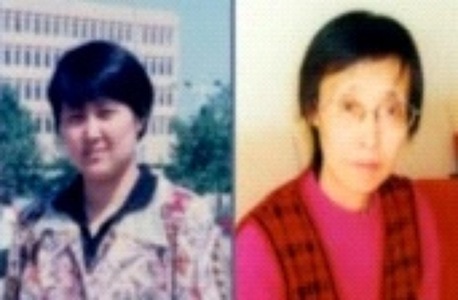 Liang Zhiqin before and after toxic drug injection and electric shock
Ms. Liang Zhiqin and other Falun Gong practitioners were taken to Tangshan Ankang Hospital in Fall 2000, where they were injected with nerve-damaging drugs.
Most of the practitioners recounted later that the injections were painful, producing severe symptoms that persisted a long time after the injection. Symptoms included heart discomfort, stiff tongue, severely altered gait, nervousness, abnormal thoughts, dull eyes, and memory loss.
Ms. Liang Zhiqin suffered heart failure and went into shock twice after receiving injections of psychiatric drugs. She could not take care of herself for three years and eventually passed away in 2009. Another practitioner, Ms. Li Fengzhen had severe memory loss after receiving forced injections in an ankang hospital. She could not perform daily functions and became emaciated.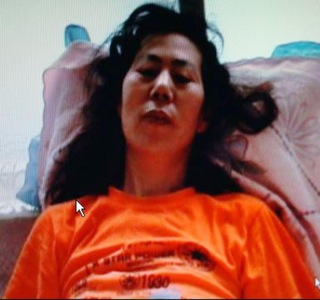 Li Fengzhen suffered memory loss after toxic drug injections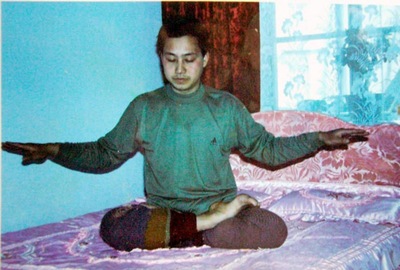 Yang Baochun before torture at an ankang facility
Practitioner Yang Baochun from Handan, Hebei Province suffered torture in Handan Labor Camp in 2002, leading to amputation of his right leg. The labor camp sent him to Handan Ankang Hospital three times, where he was injected with nerve-damaging drugs for five years. By the time his family finally took him home in 2009, he had truly become mentally ill.