Hebei Woman Sent to Brainwashing Center Again after Nine Years in Prison
September 22, 2014 | By a Minghui correspondent from Hebei Province, China
(Minghui.org) Ms. Huo Guilan (霍桂兰) was arrested again on August 28, 2014, and taken to Xingtai Brainwashing Center in Hebei, where she is currently detained. The authorities didn't provide any explanation regarding the arrest. Ms. Huo came home just last year after serving nine years in Shijiazhuang Women's Prison.
Her husband was forced to divorce her around 2000 on account of her being a Falun Gong practitioner. His salary was stopped for several months, and he was told that he wouldn't get paid again unless he showed proof of divorce. Her husband's parents both died of grief in 2005. Her son and daughter had to get along without their parents.
Ms. Huo had a history of Ménière's disease, which was cured after she started practicing Falun Gong. She has been arrested multiples times in the past 15 years since the persecution began.
She was tortured in Xingtai Brainwashing Center when she was arrested back in April 2004.
Officer Song Jiaxi (宋家锡) from Qiaoxi Police Station put shackles weighing over 25 pounds on her ankles. Several others tied her to a chair and force-fed her after she went on a hunger strike to protest the illegal arrest.
The officers grabbed her head, pinched her nose, and poured food into her mouth. She almost couldn't breathe. She struggled, and food got into her ears. She had severe pain in her ears and suffered temporary hearing loss.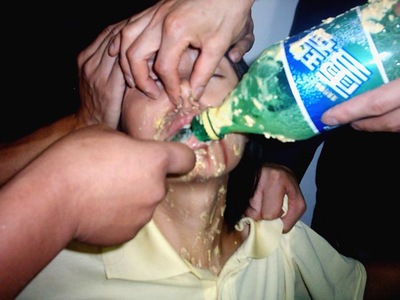 Torture reenactment: Forced-feeding
Known officially as a "Legal Education Center," Xingtai Brainwashing Center is actually a black jail sponsored by Xingtai Political and Legal Affairs Committee and 610 Office.
Detained Falun Gong practitioners are subjected to both physical and mental torture in an attempt to force them to give up their belief.
The brainwashing center was established in 2000. It also functions as a facility where practitioners serve "extended terms" after they are released from prison but haven't been "transformed."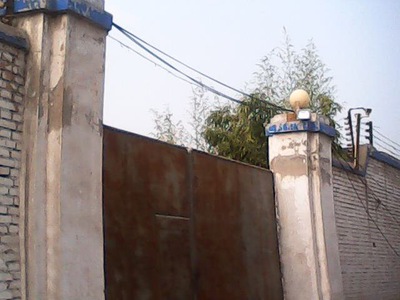 Without a nameplate, Xingtai Brainwashing Center keeps the gate shut all year round.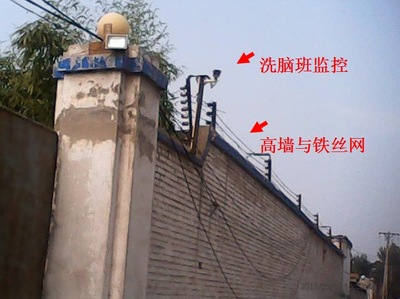 Monitoring cameras on the gate