The Mississauga News: Chinese Canadian Calls for Release of His Father, Imprisoned in China for Belief
(Minghui.org) The Mississauga News in Canada recently reported on Paul Li's rescue efforts on behalf of his father, who is currently detained in China for his belief in Falun Gong.
Mississauga Member of Parliament (MP) Brad Butt has helped, according to the article. Per the MP's request, the Canadian Ministry of Foreign Affairs is reaching out to Chinese diplomats regarding Paul's father, Mr. Li Xiaobo.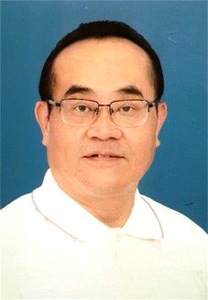 Mr. Li Xiaobo, father of Paul Li, a Chinese Canadian in Mississauga, Ontario, Canada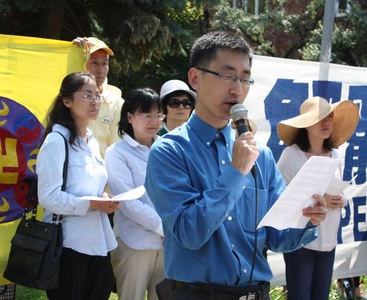 Paul Li (also known as Li Zhe) called for release of his father at a rally in front of the Chinese consulate on July 18, 2014.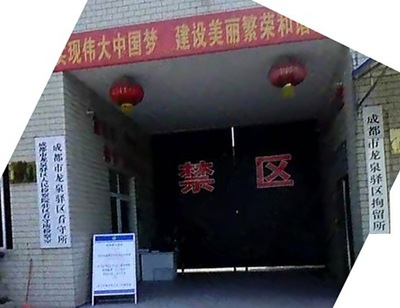 Front entrance of the Longquanyi Detention Center in Chengdu, Sichuan Province.
Paul revealed that, even though the family had retained a lawyer for his father, there would be no possibility of a fair hearing because of the nationwide policy of persecution of Falun Gong in China.
The lawyer recently visited Mr. Li and learned that Mr. Li had seen a doctor, who confirmed that he had lost the sight in his left eye.
Mr. Li has been detained in the Longquanyi Detention Center in Chengdu, Sichuan Province for four months. He was just released in 2012 after eight years in prison.
The recent US State Department's International Religious Freedom Report for 2013 highlights the denial of legal rights of Falun Gong practitioners and cites increased detention of practitioners around sensitive dates, even though Masanjia Forced Labor Camp was reported to have been closed at the end of 2013.