DynaWeb Home Page Features Minghui News
May 31, 2014 | By Minghui correspondent Fang Ming
(Minghui.org) On May 29, DynaWeb highlighted Minghui news on its home page, for surfers who seek independent news and information by circumventing the Internet firewall in China. It is now very easy for readers to locate the Minghui website and Minghui news.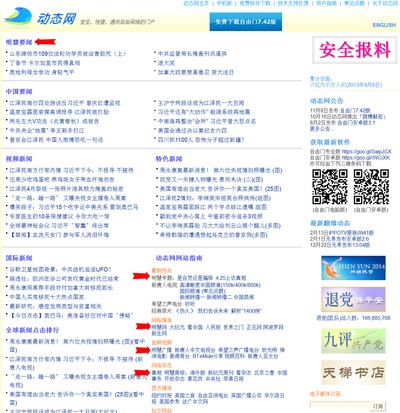 The new DynaWeb homepage features Minghui news
Minghui is a professional website with the most comprehensive information regarding Falun Gong (also known as Falun Dafa) and the 15-year persecution in China.
The entire staff at Minghui hope that more Mainland surfers will be able to successfully break through China's Internet firewall, read Minghui, and benefit by obtaining the facts about Falun Gong and the persecution.
Because of the Chinese Communist Party's tight Internet blockade, any information about Falun Gong, with the exception of negative government propaganda, is currently unavailable in China.
DynaWeb is a web-based portal that allows users to safely break through Internet censorship. It is especially popular in countries with repressive governments where the Internet is tightly controlled.