Russia: Falun Dafa Practitioners Celebrate World Falun Dafa Day in Victory Park in Moscow (Photos)
May 21, 2014 | By a Falun Dafa practitioner in Russia
(Minghui.org) Pedestrians strolling in Victory Park in Moscow on the afternoon of May 17, 2014, were treated to a parade replete with drums, beautiful music, and a dragon. It was the Falun Dafa practitioners in Russia celebrating the 15th World Falun Dafa Day.
In the procession were celestial maidens, practitioners demonstrating the exercises, waist drummers, and a dancing dragon. Many of the passersby and tourists took out their cameras to record this magnificent, colorful, and joyous moment.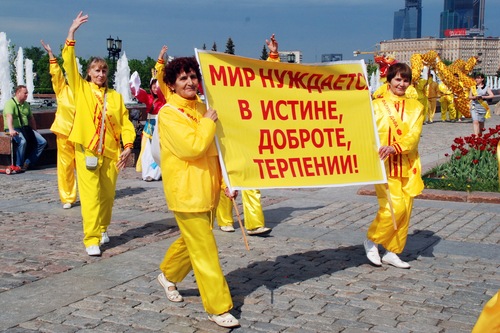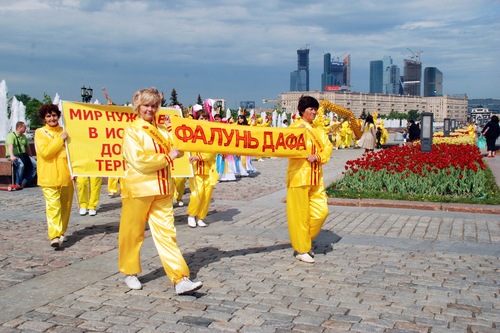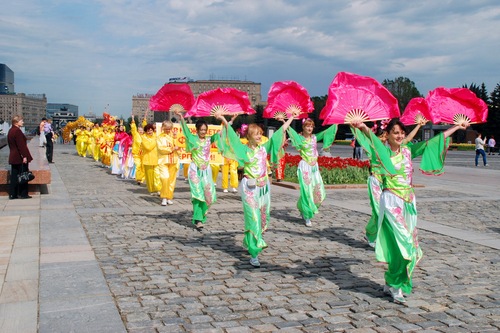 Falun Dafa practitioners' parade celebrates World Falun Dafa Day in Moscow's Victory Park.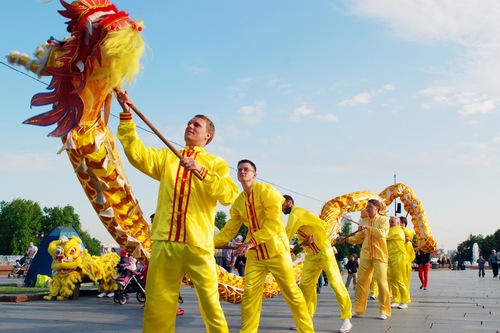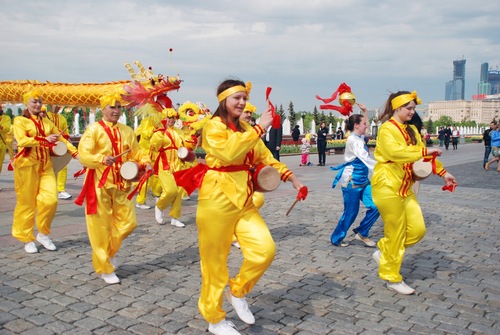 Falun Dafa practitioners perform in Victory Park to celebrate World Falun Dafa Day.
Many passersby and tourists followed the parade to where the practitioners held a series of activities and performances to celebrate the 22nd anniversary of the introduction of Falun Dafa and to congratulate the founder Mr. Li Hongzhi on his birthday.
The practitioners informed the spectators about the persecution of Falun Dafa in China and the benefits of the practice. Many parents brought their children to the tables to learn how to make paper lotus flowers and showed concern for the practitioners who are being persecuted in China.
The practitioners also demonstrated the five Falun Dafa exercises.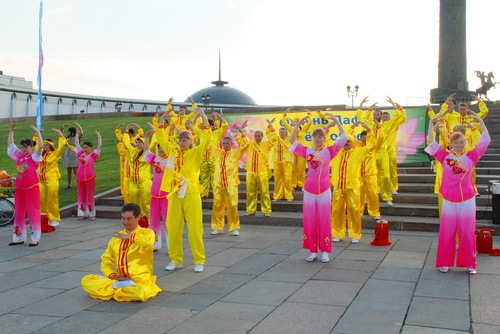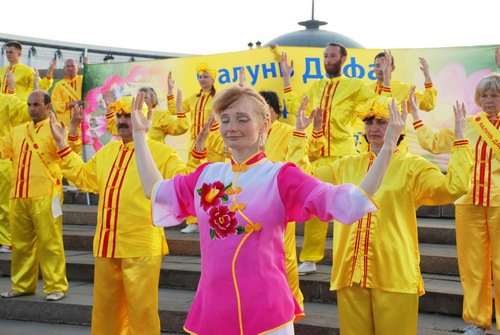 Falun Dafa practitioners demonstrate the exercises in Victory Park.
Through the event, many learned the facts about Falun Dafa and understood that, on the other side of the world, there was an ongoing persecution.