Australia: Theatergoers Delight in Shen Yun's Traditional Purity and Artistic Innovation
April 24, 2014 | By Hua Qing and Xia Chunqing, Minghui correspondents in Australia
(Minghui.org) Shen Yun Performing Arts returned to Australia with twelve shows from March 27-April 17 in three cities: Melbourne, Canberra and Sydney. Attendees were captivated by the beauty and energy of the performances, as well as the balance between traditions and innovation.
Shen Yun received greetings from numerous politicians of Australia including Governor of South Australia, Rear Admiral Kevin Scarce AC CSC RANR, member of the Australian House of Representatives, Dan Tehan, Senator Helen Kroger for Victoria, Senator Jacinta Collins, Neil Angus MP, Charles Casuscelli MP, Tony Issa MP, Dominic Perrottet MP, and David Shoebridge MLC. They thanked Shen Yun for coming to Australia and wished the best for their performance.
As in previous years, the Chinese embassy in Australia sent out letters in April to local organizations and politicians slandering Shen Yun. While defaming the show, they asked Australian politicians to refrain from attending the performance. Nevertheless, Shen Yun's tour in Australia was a great success, with the four performances at the Sydney Theatre April 15-17 completely selling out.
Beautiful Visual and "Traditional Innocence"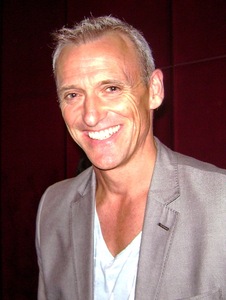 Simon Storey, circus performer and dancer, enjoyed the visual beauty of Shen Yun.
Accomplished actor, dancer and singer Simon Storey, attended Shen Yun at the Arts Centre Theatre in Melbourne on March 30. "Visually it's very very beautiful," he said, "I love the oriental style of fabrics and colors and design."
Regarding the history of classical Chinese dance, he felt surprised that "gymnastic techniques and ballet techniques come from ancient oriental styles of dance and movements."
Mr. Storey also noted purity from the show. He said, "Because it's so ancient, it had this traditional innocence about it."
Mrs. Clare Molmar, a former classical dancer, attended Shen Yun in Melbourne with her husband Dr. Robert Molmar. She really appreciated the quality and ability of the dancers.
She said, "I think the dancers are perfectionists. They're really very good…I always criticize everybody, but I can't criticize them."
They are so good that they can "tell the story without actually speaking," she explained.
She said because the level of dance was so brilliant and beautiful, "I cried, it was so difficult [to do]. They're very good, they're very good." She called the choreography "splendid."
Singer Drawn by the Beauty of Chinese Culture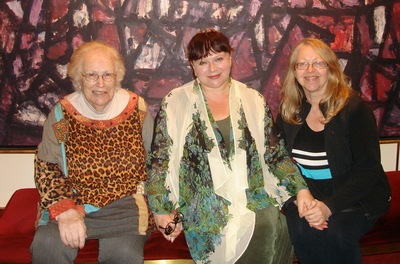 Singer and writer, Miriam Claire, treasures the beauty of Chinese culture presented by Shen Yun Performing Arts.
Miriam Claire, singer and writer, was enthralled by the classical vocal soloists at Shen Yun's performance on March 29 in Melbourne.
She explained, "Their voices were just gorgeous, very well trained, and seeing the subtitles up there so I could understand what they were singing, [in their] beautiful songs. It was a lovely experience."
Ms. Claire said, "I think it succeeds in what it out sets out to do, and it gives me as a singer an interesting insight into the Chinese singing tradition … because I have never heard voices sing like that within a Chinese cultural context, so it was very special to me."
Ms. Claire was also very excited about Shen Yun's orchestra, "The orchestra was just wonderful. … It was very exciting. I love the combination of Eastern and Western instruments and the fact that the orchestra was introduced in such a unique way to the audiences, that [it was] waved in; which is a very unique tradition, I guess. I've never seen an orchestra wave at an audience before like that, but it was beautiful. It was very charming and it just draws you in."
"It's beautiful—exquisite is the word."
Former Dancer: Shen Yun "Brings You Happiness"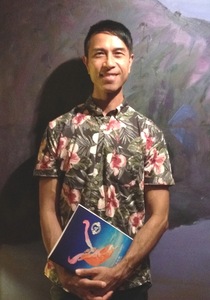 Former ballet performer, Michael Todd, called the performance "really well thought out", "very colorful", and "very energetic."
He thought the dancers were "fantastic." He could relate classical Chinese dance to ballet that they both require a lot of intense training.
The message Mr. Todd received from Shen Yun was "being nice to people and just living a simple life."
Regarding the scenes depicting the persecution of Falun Dafa in China, he said, "No one should be judged for what they believe. Everyone's got their own perception. They should be allowed to believe in what they like."
He was also impressed by the "amazing voice" of the singers. He exclaimed, "The singers in the show, they were world-class. Absolutely world-class. Powerful voices, very clear and precise."
Mr. Todd would recommend Shen Yun to his friends because of "the entertainment value and beliefs." He also said that this show "brings you happiness."
Innovative and Traditional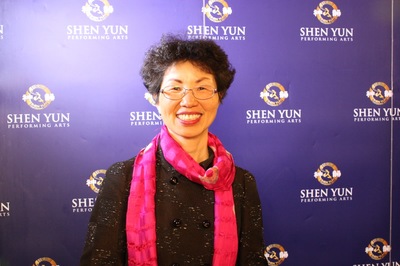 Katharine Chang, the Taipei Economic and Cultural Representative Office (TECRO) representative to Australia, admires the talents of Shen Yun performers after seeing the opening show at the Canberra Theatre.
Katharine Chang, the Taipei Economic and Cultural Representative Office (TECRO) representative to Australia, attended the opening show at the Canberra Theatre. She thought the program was excellent. She was very moved by it.
She said, "I am very admiring of them. I feel that everyone of them is a master at martial arts and also very talented. I thought that it would be so great if I can be like them, to have movements so agile. I also thought the performance of the Tang court ladies was very elegant and very nice."
Ms. Chang commended Shen Yun's outstanding achievement. "The essence of our five thousand years of long and traditional culture is exhibited through Shen Yun, which is agile, remarkable, and vibrant. Therefore it attracted this many Australian audience to see it. It is very, very great. I think it is worth being proud of the success of Shen Yun."
She was also impressed by the creativity of Shen Yun. She said, "Shen Yun was presented by adding many new elements and creative ideas, while maintaining traditions. The rhythm of the music is very lively and vibrant. There is also humor in [the program]. The dance itself is great. With the state-of-the-art background, I think it is an excellent coordination."
Reviving Authentic Chinese Culture Through Art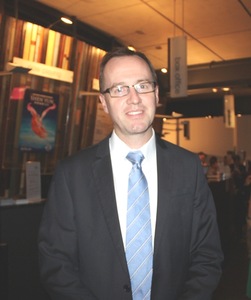 David Shoebridge, a member of the New South Wales Parliament, was impressed by the deep and rich Chinese culture presented by Shen Yun.
"A really joyful mix of traditional Chinese culture, with some nice Western music thrown in as well," said David Shoebridge, member of the New South Wales Parliament, after seeing Shen Yun Performing Arts at the Sydney Theatre, on April 16.
It is "a wonderful night out" said Mr. Shoebridge. "The way it tells the five thousand years, that deep rich history of Chinese culture, and it tells it through a mixture of dance and music … really over the course of the night, you learn a lot about Chinese culture."
A member of the Greens Party, Mr. Shoebridge acknowledged the contemporary pieces, which display, with heart-rending accuracy, the sort of brutality that continues in China for practitioners of the exercise and meditation practice Falun Gong. Mr. Shoebridge said Shen Yun highlights the importance of not only protecting the freedoms shared in Australia, but also supporting those struggling for the same in China.
"That's one of the great advantages of living in a liberal democracy like we have here. It's important that we protect it, but it's also important that we demand change in China, so this show can be shown there," he said.
"It is important for people to really understand just how rich Chinese culture is, particularly through their art forms," he said adding that for many people Shen Yun will be there first exposure to traditional Chinese arts.
"They have a strong resonance with some of the Western art forms," he said.
Mr. Shoebridge described the show as "a lovely uplifting thing to do."
"You get a sense of the spiritual nature of the show, and a lovely dose of culture. I think at the end of the show you definitely feel more alive than you did at the beginning."
High Artistic Level with True Passion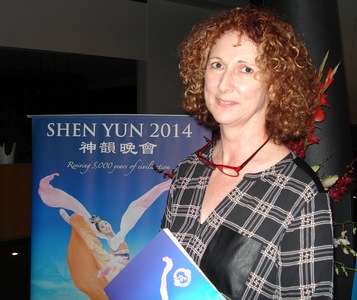 As her fourth time seeing the performance, concert clarinettist Debora DeGraffe admires the artistic level of Shen Yun.
"It's the passion that separates the special from the ordinary," said concert clarinettist and national winner of the Australian Broadcasting Corporation's Instrumental and Vocal Competition, Debora DeGraffe, when she saw Shen Yun Performing Arts at the Sydney Theatre on April 16.
This is the fourth time Ms. DeGraffe has seen Shen Yun. "I always love coming to Shen Yun. The performance is beautiful. I love the joy of the performance, and I love the energy that they bring."
Ms. DeGraffe said music is her job and passion, and she can tell whether a performer has true passion, adding that she could feel the energy from every Shen Yun performer. "It's from everyone, from the stage. It's very much from the stage. You can see it in the faces of the dancers, in their gestures. You can see it's from the heart," she said.
Shen Yun is from the heart and this is what she inspires her students to achieve, she said. "Your imagination has to be involved, but also you have to be very honest. If you play without honesty, it's meaningless; it's just words, it's just sounds, it's just gestures; it's false."
She said seeing Shen Yun reaffirms her belief that performers can reach this level in their art.
Shen Yun Performing Arts will continue its tour in Gold Coast, Australia, April 24-27, Albany/Schenectady, NY, April 27 in the United States, and The Hague, Netherlands, April 23-24. For more information on tickets and dates, please visit ShenYunPerformingArts.org.