Mr. Hua Lianyou in Critical Condition and Family Visitation Forbidden (Photo)
February 07, 2014 | By a Minghui correspondent from Tianjin, China
(Minghui.org) Falun Gong practitioner Mr. Hua Lianyou from Beichen District in Tianjin has been on a hunger strike for nearly 600 days, protesting his persecution. He is in critical condition.
His family has traveled to the Binhai Prison to see him many times, but visitation was denied, contrary to existing Chinese law.
Family Visits Forbidden
Mr. Hua Lianyou's wife, Ms. Tian Zongli and his daughter went to the prison on the afternoon of January 6, 2014, and asked to see him, but their request was denied.
The head of the fifth ward Gao Peizhi told Mr. Hua's family to sign a guarantee statement which stipulates that Mr. Hua would renounce Falun Gong, or no family visits would be allowed.
Mr. Hua's wife asked the guards why family visits were disallowed for no reason. Gao replied that he was following prison management rules. She asked if he could represent the prison and he responded that he could not.
They asked Gao Peizhi that he report their request to bail out Mr. Hua on medical parole to his superior. Gao answered "Forget it. Go appeal wherever you want, I am not afraid."
Mr. Hua's wife then went to see Zhou Wei, the deputy head of the fifth ward. He responded in the same manner as Gao and told them that he was not afraid of being exposed. He just ignored Mr. Hua's wife.
Mr. Hua's wife then asked to see the prison director, but the guard refused to comply with this request.
Mr. Hua's daughter walked through the prison gate. The guard called someone claiming that Mr. Hua's family was creating trouble. Soon after, over a dozen guards came and surrounded Mr. Hua's family.
The guards stressed that only if they write a guarantee statement for Mr. Hua renouncing Falun Gong would family visits be allowed.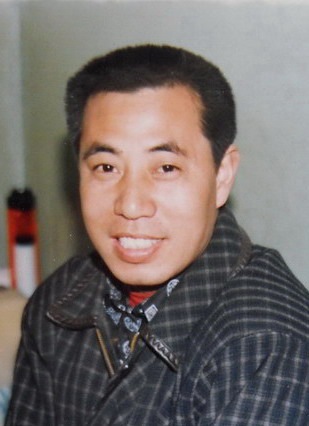 Mr. Hua Lianyou
Background
Mr. Hua Lianyou, 51, was an accountant for a company that makes television parts. Since the persecution started in July 1999, he had been telling people about Falun Gong and the persecution.
Mr. Hua was illegally arrested and sentenced to a five-year prison term in 2001 and detained at the Tianjin No. 1 Prison. He was tortured and was mentally disoriented when he was released in 2006. He returned to good health because of practicing Falun Gong.
Mr. Hua was again arrested on April 24, 2012. He was sentenced in September 2012 by the Beichen District Court and transferred to the Binhai Prison in October 2012.