Critically Ill Woman Subjected to Brainwashing in Prison
December 21, 2014 | By a Minghui correspondent from Hubei Province, China
(Minghui.org) Ms. Cui Hai, 65, was taken to the Wuhan Women's Prison in April 2014 where she has been subjected to brainwashing. She was sentenced to five years in prison on January 6, 2014 for submitting articles related to Falun Gong and the persecution to overseas media.
Ms. Cui was taken to the prison despite being critically ill and was put in ward No. 5. While being forced to attend brainwashing sessions, she was not allowed to talk to anyone, write to her family or make a phone call. She was not allowed any visitors nor to purchase necessities in the prison. She was monitored by inmates around the clock, even when she was eating, sleeping or going to the restroom. Not surprisingly, her physical condition worsened.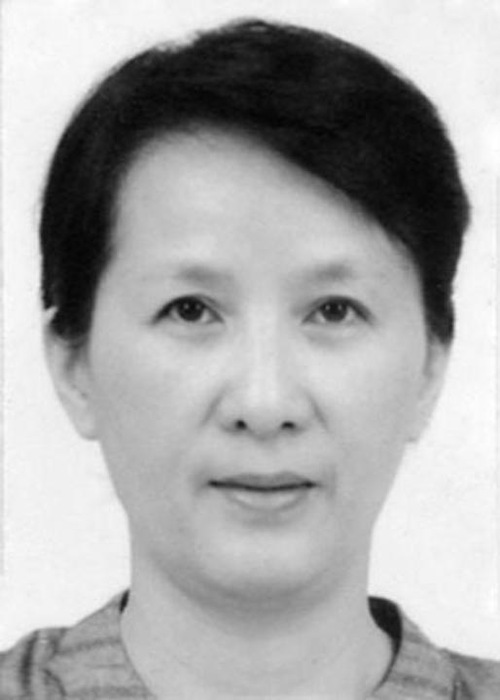 Ms. Cui Hai
Ms. Cui had been detained at multiple locations including brainwashing centers, detention centers and the Ankang Hospital since her arrest in October 2012. She had been subjected to forced feeding, beatings, doused with cold water in the winter, sleep deprivation, and other torture. Within a year, she was emaciated and critically ill.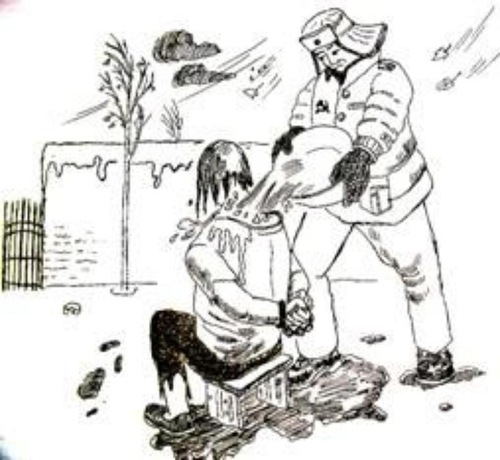 Torture illustration: Doused with cold water in the winter
The director of the Ankang Hospital told Ms. Cui's lawyer that she suffered from gallstones and high blood pressure. She also has a precancerous condition in the duodenum. She can only drink liquid food, and the doctor has given warning that she is dying.
Ms. Cui appealed after the first verdict was issued, but the Wuhan Intermediate Court decided to uphold the original verdict in April 2014.
Parties involved in the persecution of Ms. Cui:Zhang Xinhua (张新华), director of the Wuhan Women's Prison in Hubei Province: +86-13207151688 (Cell), +86-27- 68831001Zhou Qiong (周琼), commissar of the Wuhan Women's Prison:+86-13207151218 (Cell), +86-18986275311 (Cell), +86-27-68831002Jiang Chun (蒋春), deputy commissar of the Wuhan Women's Prison: +86-13995500789 (Cell), +86-27-68831008Zhu Xiqiu (朱细秋), deputy director of the Wuhan Women's Prison: +86-13907191713 (Cell), +86-27-68831007Li Xuyun (李旭云), head of the political department in the Wuhan Women's Prison: +86-15807169333 (Cell), +86-27-68831005Dong Qin (董琴), deputy director of the Wuhan Women's Prison: +86-13995675198 (Cell), +86-27-68831219
Earlier reports:Dying Woman Sent to Prison, Family Not Allowed to VisitFour Practitioners, Including One in Critical Condition, Appeal Their Illegal Sentences and Request Immediate ReleaseUpstanding Citizens Put on Trial for Submitting Articles to Overseas Media