Ireland: Falun Gong Introduced at Mind, Body, Spirit & Yoga Expo in Dublin (Photos)
(Minghui.org) Local Falun Gong practitioners participated in the Mind, Body, Spirit & Yoga expo in Dublin, Ireland on October 25-27, 2014, an event sponsored by the Royal Dublin Society. Practitioners introduced the ancient Chinese cultivation method, and exposed the brutal persecution of Falun Gong to the international community.
Young practitioners perform traditional Chinese dance.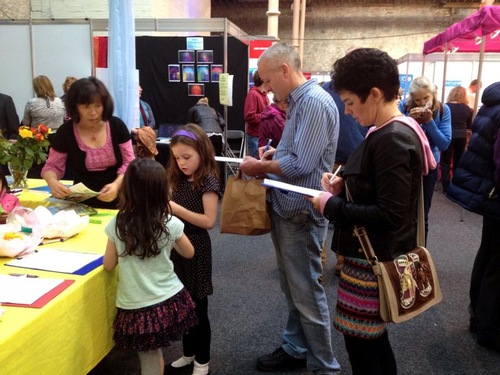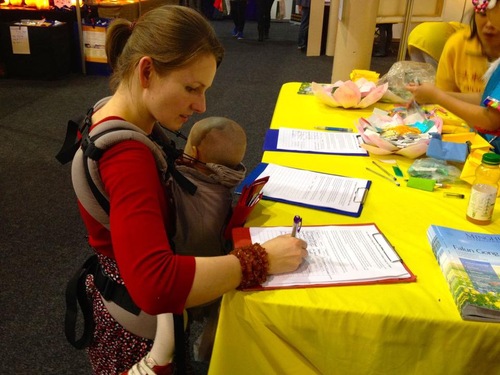 People sign petition condemning the persecution of Falun Gong in China.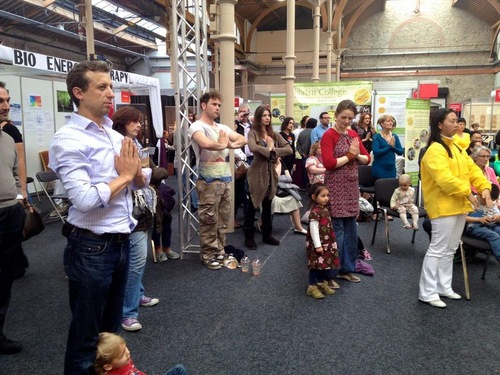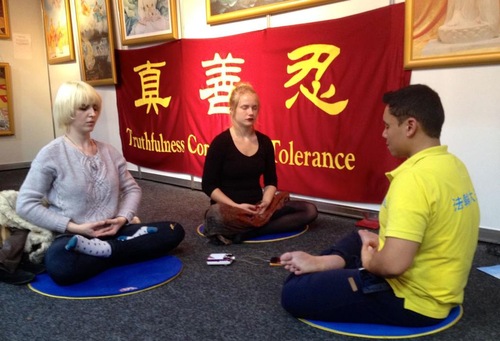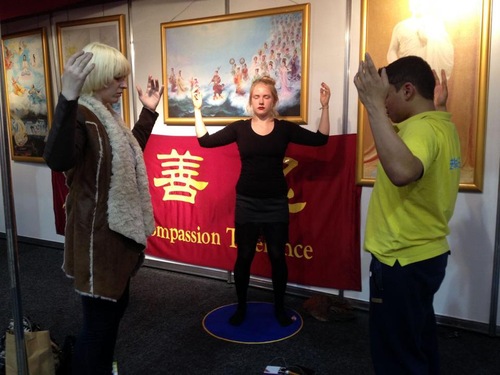 Attendees learn the Falun Gong movements.
The expo organizer has invited Falun Gong practitioners to demonstrate the exercises as the first program during the expo opening, each year for the past several years. This year, the organizer also set up a booth themed "Truthfulness-Compassion-Forbearance."
Falun Gong practitioners also performed the traditional Chinese drum dance, fairy lady dance, and lion dance.