Practitioner with Serious Health Condition Sentenced to Four Years (photo)
November 29, 2014 | By a Minghui correspondent from Liaoning Province, China
(Minghui.org) Ms. Niu Guixiang (牛桂香) was given a four-year prison sentence after a 15-minute show trial. This was six months after the police deceived Ms. Niu into letting them enter her house and then illegally arrested her. The court didn't inform her family of the verdict until after they called and inquired. Ms. Niu is still being held in the Shenyang First Detention Center and has filed an appeal. She has cardiovascular problems, but the detention center will not release her and the court has denied her request to be released on bail.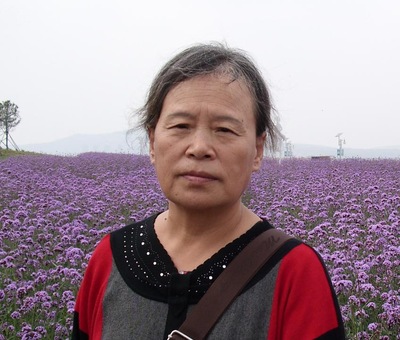 Ms. Niu Guixiang
Ms. Niu, 64, used to work for the Shenyang Railroad. She began to practice Falun Dafa in 1996 and her physical and mental health dramatically improved. Since the suppression of Falun Gong began in 1999, she has been subjected to harassment and illegal incarceration because of her belief.
The police from Xiantao Police Station arrested Ms. Niu in April 2007 for giving out Falun Dafa fliers. As a result, she was sent to the Masanjia Forced Labor Camp for 15 months.
Recently on April 18th, Cheng Xiaozhou (程孝周), deputy director of Wusan Police Station of Dongling District Police Department, and several other plainclothes officers deceived Ms. Niu's into letting them enter her house on April 18,. They handcuffed her and took photos of her. They also confiscated her son's cell phone to prevent him from calling for help at the time of the arrest.
After being detained in Shenyang First Detention Center for three months, Ms. Niu's case was turned over to the Dongling District Court (东陵区法院) in July. The presiding judge was a 28-year-old woman, Gao Ya'nan (高亚男), who claimed that she couldn't try the case on her own but had to listen to her senior coworker.
Ms. Niu was tried together with another practitioner, who was 71 years old, on August 6. The practitioner's trial lasted about 30 minutes and Ms. Niu's trial was barely 15 minutes. In the mock trial, she didn't get to finish her answers before the judge moved to the next question. The judge delivered the verdict in mid October.