Ms. Ye Cuibing, Over 60, Arrested (Photo)
November 22, 2014 | By a Minghui correspondent from Beijing, China
(Minghui.org) Ms. Ye Cuibing from Beijing has been detained for more than a month. Her family is not allowed to visit her. Several family members have been threatened and harassed.
Ms. Ye, in her 60s, was reported for talking to people about Falun Gong near the Xinhua News Agency residential area on October 11, 2014. She was followed and arrested at home by officers from the Haidian Domestic Security Division and the Yangfangdian Police Station. She is being held at the Haidian District Detention Center.
The police ransacked her home and confiscated her computer, 7,700 yuan in cash, and other personal belongings.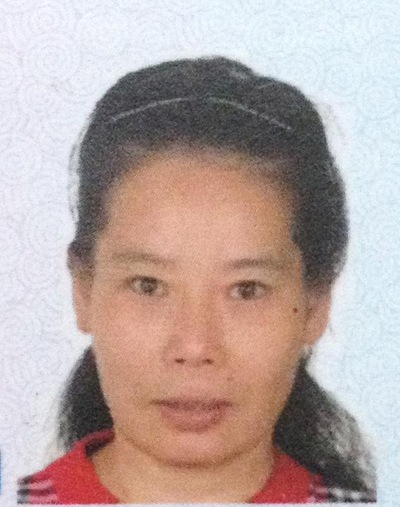 Ms. Ye Cuibing
When Ms. Ye's brother and sister inquired about her at the detention center, the guards threatened them. Her younger sister was harassed at home. Her 85-year-old mother is grief-stricken and very worried.
Individuals Involved in the Persecution of Ms. Ye:
Wang Jianxin (王建新), director of the Haidian Detention Center: +86-10-82587031 (Office)Zhang Wenlin (张文林), commissar of the Haidian Detention Center: +86-10- 82587032 (Office)Yin Yanjing (尹燕京), head of the Haidian Police Department: +86-10-82519110Peng Tao (彭涛), deputy head of the Haidian Police Department: +86-10- 82587001Li Sheng (栗胜), officer from the Yangfangdian Police Station: +86-13501222075 (Cell)