Thoughtful Gift Results in Jail Time for Beijing Woman
October 07, 2014 | By a Minghui correspondent from Beijing, China
(Minghui.org) Ms. Xu Kun (许鲲) visited her residential committee on July 17, 2014, and asked the committee members to give police officer Liang Yaqi (梁亚奇) a DVD that explained the facts about the persecution of Falun Gong.
Liang patrols in her neighborhood. She had come across him before and wanted to let him know the facts about the persecution so that he would re-consider before carrying out orders that brought harm to Falun Gong practitioners, which might, in turn, affect his career outlook.
Officers from the local police station arrested her that night. Her home was also searched.
They confiscated three Falun Gong books, printed materials, and DVDs. They also took her cell phone and a contact list of other practitioners. The officers didn't leave a receipt for the items they took.
Ms. Xu was taken to the Haidian Detention Center, then transferred to the Beijing No. 1 Detention Center on August 29, 2014.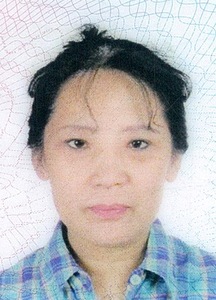 Ms. Xu Kun
Ms. Xu is an only child, and her 90-year-old father is now at home on his own with no one to care for him. Her father was often threatened and harassed because his daughter practices Falun Gong. He is paralyzed and severely ill and cannot take care of himself. He has been hospitalized for the 10th time. His doctor has issued a notification that his condition is critical.
Ms. Xu, 64, has been arrested and detained many times since July 1999. She was sent to forced labor camps in 2006 for two years and 2008 for another two and a half years. During her imprisonment, her mother cried every night, became depressed, and soon passed away.